Drake is among a host of stars who have paid tribute to rapper Drakeo the Ruler, following his fatal stabbing at a concert in Los Angeles on Saturday night.
Drakeo, real name Darrell Caldwell, was scheduled to perform at the Once Upon a Time in L.A. concert at the Banc of California Stadium when he was caught in an altercation backstage and stabbed, according to The Los Angeles Times.
The 28-year-old musician—who was listed on the night's star-studded roster alongside the likes of Snoop Dogg, Ice Cube and 50 Cent—later died of his injuries in hospital. No arrests have been made, per The Times.
In a message shared on Twitter, the Los Angeles Police Department said that an "incident" had occurred at the show but didn't offer further details. "The festival has concluded early. LAPD will be in the area assisting [California Highway Patrol with] the investigation," read a message.
Live Nation, which promoted the festival, confirmed that there was an "altercation in the roadway backstage," per the BBC, adding: "Out of respect for those involved and in co-ordination with local authorities, artists and organizers decided not to move forward with remaining sets so the festival was ended an hour early."
Following news of Drakeo's death, fellow rapper Drake took to his Instagram Story to share a photo of the late hip-hop star, with whom he collaborated on the track "Talk to Me."
He wrote an accompanying caption: "Nah man this s*** isn't right right for real wtf are we doing... always picked my spirit up with your energy RIP Drakeo."
A "saddened" Snoop Dogg said that he was in his dressing room at the venue at the time of the incident and immediately left the venue.
"I'm saddened by the events that took place last night at the Once Upon a Time in LA festival," he said in a statement posted on Twitter. "My condolences go out to the family and loved ones of Drakeo the Ruler.
"I'm not with anything negative and as one of the many performers, I was there to spread positive vibes only to my city of LA. Last night I was in my dressing room when I was informed about the incident and chose to immediately leave the festival grounds."
He concluded: "My prayers go out to everyone affected by the tragedy. Please take care, love one another and stay safe y'all. IM PRAYING FOR PEACE IN HIP HOP."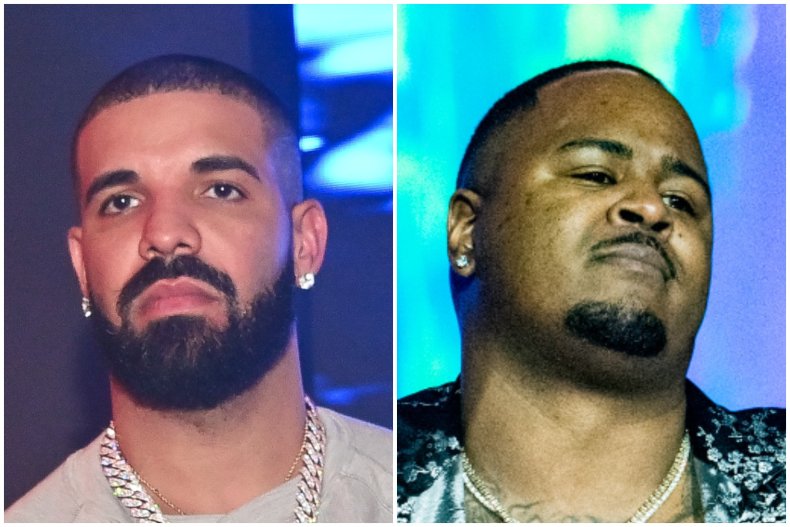 Rapper Saweetie also paid tribute to the late musician, sharing in a tweet: "Man Drakeo was always hella cool & respectful. Prayers up for his family RIP The Ruler."
Roddy Ricch tweeted that the tragedy marked "another rapper out the west gone too soon #RipDrakeo smh."
Journalist Jeff Weiss, who extensively covered Drakeo's career, revealed that he was "devastated" as he remembered the late musician.
He wrote: "RIP Drakeo, the greatest West Coast artist of a generation, a legend who invented a new rap language of slippery cadences, nervous rhythms, and psychedelic slang, who beat life twice only to suffer the most tragic fate conceivable. The Ruler, once, always, and forever."
"I'm devastated," Weiss added in a follow-up tweet. "Going to log off for a while and try to process this. My love to his friends, family, and anyone who understand the struggle that he endured and loved his music. He was special, a legit genius and a kind, caring friend. There are no words to convey the grief."
Responding to Weiss' tweets, attorney John Hamasaki, who had defended Drakeo from criminal charges after he was accused of murder and attempted murder, also paid tribute.
"We spent the hardest two years together fighting for his freedom, facing life, before walking out a free man just over a year ago," wrote Hamasaki. "Through it, we became friends and then like family. I don't even know how to start processing this."
While Drakeo was acquitted of his murder charge, he later struck a plea deal after Los Angeles County prosecutors sought to retry him on conspiracy charges in the killing. He was released from prison in November 2020.
Drakeo, who was known for having put out a number of mixtapes, released his first studio album earlier this year. One mixtape, "Thank You for Using GTL," was a reference to prison communications company Global Tel Link.
He recorded verses over the phone while he was being held in jail awaiting trial in connection with the 2016 killing of a 24-year-old man.