Drake Says He Expected Pusha T To Mention His Child In Feud, But MS Mention Went Too Far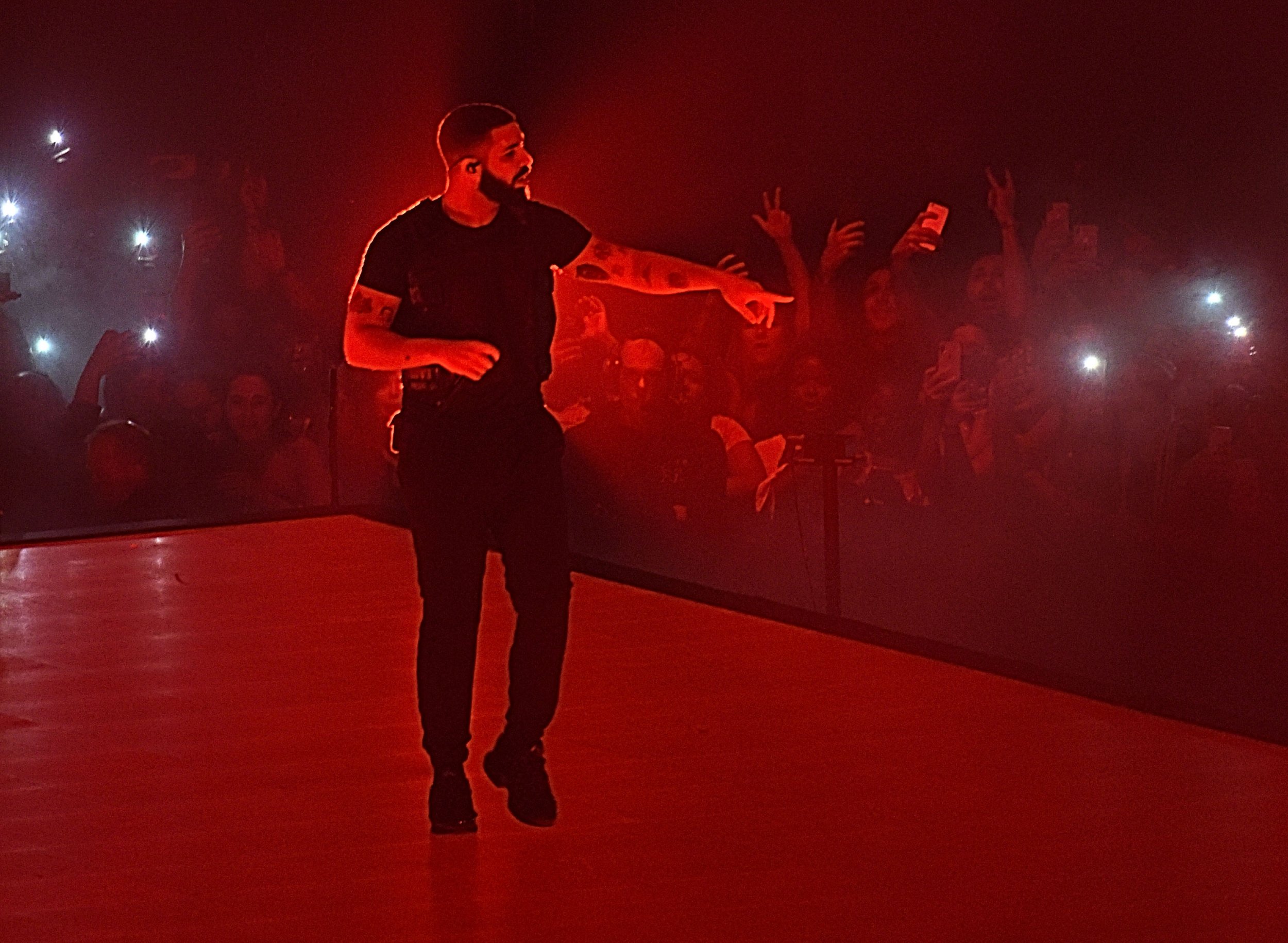 Drake responded to his long-standing feud with Pusha T in a conversation on The Shop Friday, Pitchfork reported. The rapper, who was outed for having a secret child Pusha T's song "The Story of Adidon," during their heated rap battle, claimed, right after the track's May release, he had a response he chose not to publish.
The rapper stuck to his story about the unreleased attack aimed at Pusha T. "I got home, listened back to it, and I was like, 'Man, this is not something I ever want to be remembered for. This is not even a place I necessarily want to go,'" he said. "The song, I thought, was trash, but it was a hell of a chess move."
Drake commented on the guidelines of a public rap feud. "Rap purists and people who love confrontation, they love to say, 'There's no rules to this s***!' There are f****** rules to this s***," he said.
The rapper had a secret child, Adonis, with adult film star Sophie Brussaux in 2017, according to People. Drake acknowledged his relationship with his son, who he had met just once at the time, and volatile interactions with Brussaux on his record Scorpion, which was released months after Pusha T's diss-track reveal. In the Friday interview, Drake admitted he expected the news of his child to be released by Pusha T during their public exchange.
"I'm gonna tell you something, I knew something was gonna come up about my kid," he said. "They had to add the deadbeat dad thing to make it more appealing, which is fine. The mom and dad thing...Whatever. You don't even know my family."
The rapper was more offended by the mention of his friend Noah "40" Shebib, who was diagnosed with Multiple Sclerosis (MS) in 2005. Shebib is a producer and co-founding member of Drake's OVO record label. The line in "The Story of Adidon" began "OVO 40, hunched over like he 80, tick, tick, tick. How much time he got? That man is sick, sick, sick."
Though Pusha T was unreceptive to criticism of the line, Drake was stern in his reaction. "Wishing death upon my friend who has MS — I study rap battles for a living," Drake said. "When you mention defenseless people who are sick in the hospital, who have passed away, I just believe that there's a price you have to pay for that. It's over! Someone's gonna f****** punch you in the f****** face."
Shebib responded to the track briefly on Twitter the day it was released and explained "The Story of Adidon" was, ironically, posted May 29, the day before World MS Day.