What Is AVM? Country Singer Drake White Reveals Debilitating Brain Condition After Almost Collapsing on Stage
Drake White opened up about his battle with a debilitating brain condition that resulted in a particularly scary moment for the country singer during a performance last week. White, who was rushed to the hospital after nearly collapsing on stage on August 16, revealed he suffered from arteriovenous malformation, known as AVM.
The condition is caused when an abnormal web of arteries and veins in the brain prevent normal blood flow. "It was basically stealing blood from my brain," White said during an interview with People magazine, released on Wednesday.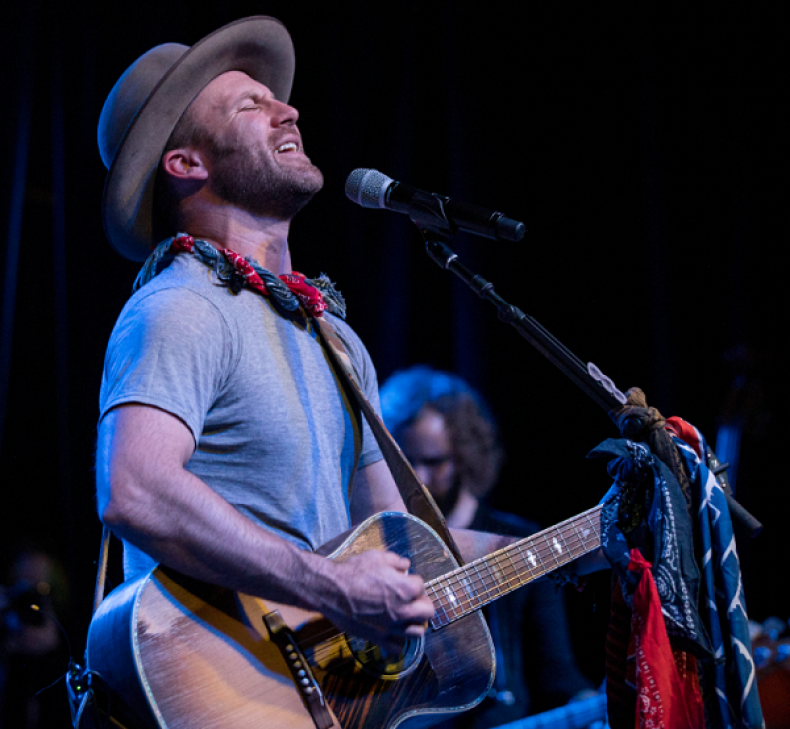 "The neurologist told me that I should be thankful it was caught in time because it could have caused a stroke," he added.
In the case of an AVM, blood vessels in the brain become entangled and cause arteries carrying oxygen-rich blood to bypass the normal brain tissues that directly delivers blood from the arteries to the veins, according to the American Stroke Association (ASA). Although the condition isn't common—only about 1 percent of the general population are diagnosed with AVM—the disorder is more prevalent in men opposed to women.
AVM symptoms range from severe headaches, vision loss, weakness including numbness or paralysis, difficulty speaking and unsteadiness, according to Mayo Clinic. White said he first found out of his diagnosis after experiencing a headache that wouldn't go away.
Although chances AVM causing bleeding in the brain is also relatively slim—the ASA said the odds of a brain AVM bleeding is anywhere between 1 and 3 percent a year—if hemorrhaging does occur it could potentially be life-threatening, increasing chances of permanent brain damage and stroke.
However, there are ways to treat AVM to prevent further health risks. White, 35, said he underwent a series of embolization procedures starting in January, during which doctors cut off blood flow to the affected areas of his brain by "running a catheter through my femoral arteries all the way up to the back of my head to glue the AVM shut."
White had to space out the embolizations throughout the year with his last being in August. The "Livin' the Dream" singer said his neurologist "knocked out 75 percent of the mass" over the eight-month time span.
"He has to space them out due to my brain being used to the amount of blood flow for 35 years," White said. "If he had embolized the whole mass in one surgery, it would cause major problems with my mobility and maybe a stroke."