Drake's Kiki Challenge Leads Transportation Department to Issue 'In My Feelings' Safety Warning
The Oklahoma Department of Transportation issued a safety warning Wednesday to caution fans about the challenge associated with Drake's latest single, "In My Feelings." The advisory warned fans to abstain from jumping out of moving vehicles while participating in the viral trend.
"Keke, are you driving? Then buckle up and pay attention because you've got us in our feelings over all this unsafe driving," the department wrote Wednesday on Facebook.
"In My Feelings" is a song from Drake's fifth studio album, Scorpion. The Degrassi alum, however, isn't responsible for creating the viral dance craze that goes with it. On June 29, Instagram comedian Shiggy took to the social media platform to share a video of himself dancing to what he called "doing the Shiggy." He danced in the street with choreography that matched Drake's lyrics.
The video has attracted more than 6 million views to date. It subsequently inspired over 400,000 others to participate on Instagram as well, including Stranger Things actors Millie Bobby Brown and Noah Schnapp. In July, Academy Award–nominated actor Will Smith took the challenge to new heights as he filmed his version on top of a bridge in Budapest.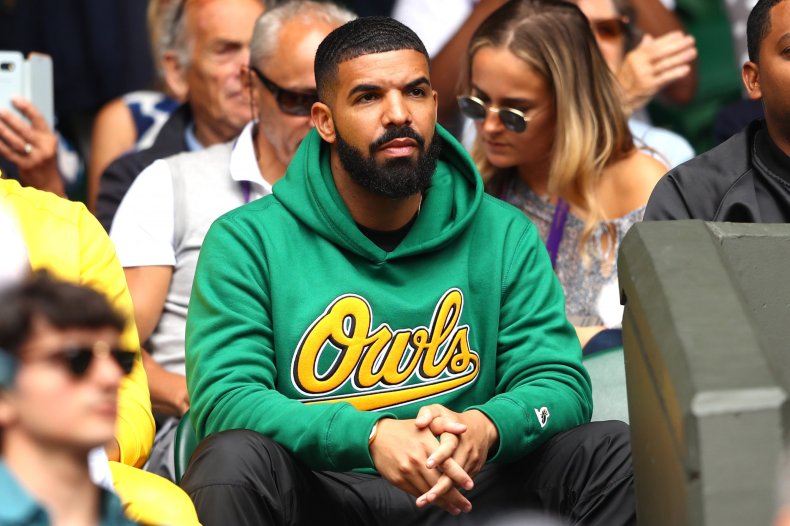 The challenge had harmless origins. Unlike Smith and the Stranger Things kids, some participants have injured themselves as they've jumped out of moving vehicles to complete the routine. Florida man Jaylen Norwood, for example, managed to get hit by a car in July upon participating. Incidents of this caliber are what led the Oklahoma Department of Transportation to issue a safety warning for those interested in partaking in the hazardous challenge.
The Oklahoma Department of Transportation wasn't the first to caution participants. On July 27, the National Transportation Safety Board (NTSB) published an article to its website regarding "a reminder we thought we'd never have to give."
"This specific trend is too recent—and, with any luck, will be too short-lived—for us to learn something new by investigating any crashes, injuries, or fatalities it may cause. However, the unnecessary risks inherent in the challenge should not simply be overlooked," the NTSB wrote. "Driver distraction features prominently in this viral challenge, but the more obvious risk is the poor decision to hop out of a moving vehicle to dance."
On July 19, late-night host Jimmy Kimmel teamed up with rapper Ty Dolla $ign to create a safer alternative to the "In My Feelings" challenge. The duo dubbed their parody version "The Light Challenge." Instead of hopping out of vehicles, it requires participants to dance safely behind the wheel while holding up one hand to make an "L" shape. During this, the driver is supposed to have their seatbelt buckled. Simply put, Kimmel suggested it's a viral trend "that won't get you killed."