Dramatic Increase in Assisted Suicides in Switzerland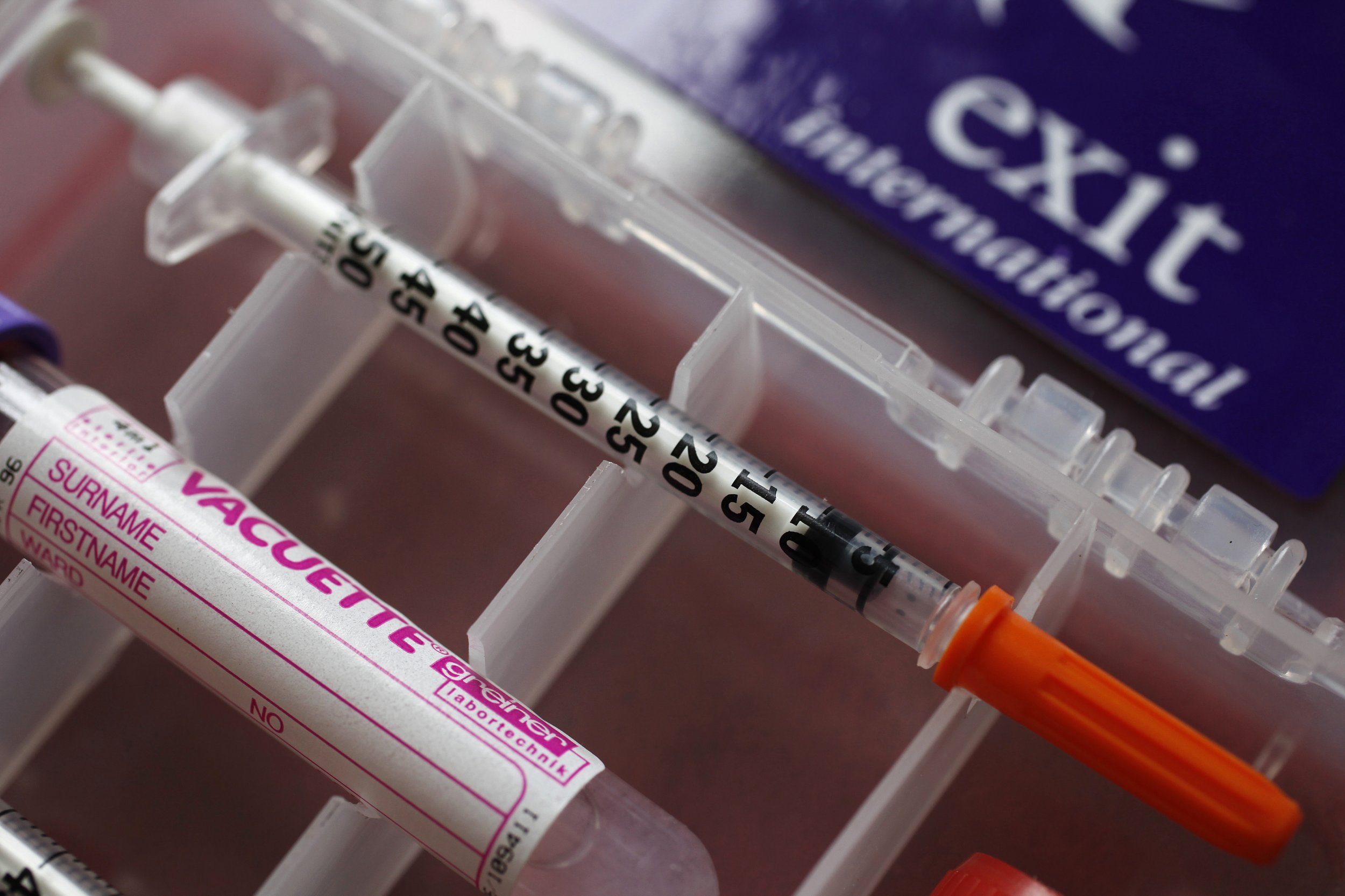 A Swiss right-to-die organisation, one of two in the country, has revealed a dramatic increase in the number of people using its services to end their lives, and a record increase in membership numbers.
The Zurich-based, not-for-profit group, Exit, which helps arrange physician-assisted suicides for Swiss citizens or those who have permanent residence in the country, helped 583 people to die in 2014, 124 more than in the previous year. The organisation also registered a record 13,413 new members last year, up 20% from 2013, bringing its total membership to over 86,000, a figure that is expected to grow, according to the organisation.
Last year, Exit heard from about 2,500 people who were thinking about killing themselves – and looked into 900 of those cases. According to Exit, the most common reasons for wanting to die were terminal cancer, age-related diseases and chronic pain disorders.
The average age of those requesting membership is 50, while the average age of those deciding to end their life with the organisation is 77.5.
Bernhard Sutter, the CEO of Exit says: "We are very happy that we are an organisation that is gaining members and that is now bigger than some political parties in Switzerland. It is quite a movement now, which gives us more political weight."
"But the increase in people who need our help to end their lives, that is not something you can really be happy about; you can't be happy for the people who could have lived longer if they didn't have some disease."
Sutter explains that increased media coverage of the groups has led to a rise in membership, and thus to an increase in the number of assisted suicides they have carried out. Membership costs 45 Swiss Francs per year which is spent on the running of the organisation, and according to Sutter, one survey recently carried out in Switzerland suggests that Exit's membership could swell to 250,000 in the next decade.
Two thirds of those the organisation assists suffer from terminal illnesses, Sutter says, while a third suffer from incurable illnesses or are in chronic pain.
Sutter also attributes the increase to the fact the life expectancy is rising in Switzerland by three months every year, and the older that people become the more health problems they are likely to get. Yet the most important reason, Sutter believes, is changing attitudes in society. "There is a change in society today and people no longer just accept what doctors tell them. They don't want to ask an authority how long they will have to suffer for. This is a society with a lot of freedom and choice, one that lives by its own terms."
Last November, Exit helped a former Swiss People's Party politician, This Jenny, 62, commit suicide, which prompted almost double the number of applications to the organisation.
In 2006, the Swiss Federal Court ruled that all people of sound judgment, irrespective of whether they suffer from a mental illness, have the right to decide the manner of their death. Swiss law stipulates that a patient must commit the act himself, usually by ingesting a lethal dose of barbiturates, prescribed by a doctor. Those who assist in the act must have no vested interest in the death.
The legal position of assisted suicide in Europe varies from country to country, although it is on the rise in countries where it is legal. In the Netherlands, doctor-assisted euthanasia is booming, with 4,829 people across the country choosing to have a doctor end their lives in 2013 alone, which accounts for one in every 28 deaths. In 2013 there were 1,087 cases of euthanasia in Belgium, up 27 % on the previous year.
Both euthanasia and assisted suicide are illegal under English law, although there is fierce debate within the country and nearly one hundred Britons have travelled to other countries like Switzerland to end their lives.
UK organisations who are opposed to assisted suicide are alarmed by the increase in those in Switzerland choosing to join groups like Exit.
"This is very disappointing news," says Alistair Thompson of the UK-based organisation Care Not Killing. "Isn't it sad? What sort of message does it send to people who are struggling with financial problems, or fear they will be a burden on loved ones or society. It suggests a growing fear of the economic situation that people are not being cared for and are being pressured into ending their lives."
"We are against any agenda that pushes a pro-killing agenda of the elderly or disabled, whether for profit or not," Thompson continues. "There is something profoundly wrong when a society says because you are terminally ill or disabled, you should end your life."
Thompson is also concerned that more and more people view suicide as normal, and is troubled by the so-called 'Werther effect' - a spike in suicide numbers after other suicides are highly publicised. "We find that very troubling. People who are suicidal need support."