Threefold Increase in Illegal Migrants Arriving in Greece by Sea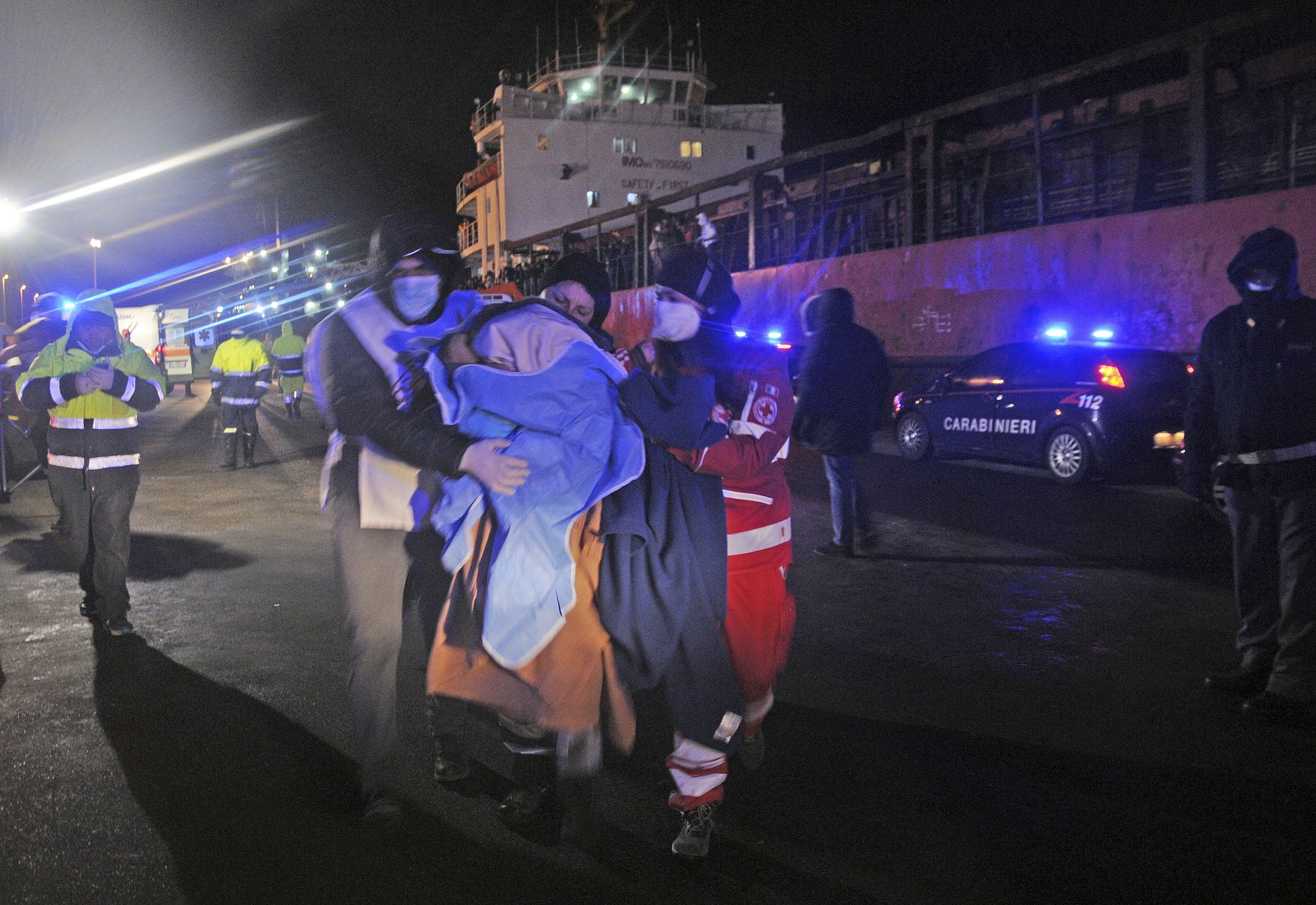 The number of illegal migrants entering Greece by sea has dramatically increased, with the figure for the first quarter of this year standing at over 10,000.
According to the Greek Coast Guard, 10,445 undocumented migrants entered Greece via Greek islands in the first three months of this year, representing a threefold increase on the same period last year, when 2,863 illegal migrants arrived.
Greece, Italy and Spain have all experienced a surge in the number of migrants trying to reach European shores by making the dangerous journey across the Mediterranean, with Italy receiving almost 200,000 migrants last year. The head of Europe's border agency, Frontex, has said that they are expecting up to a million people to attempt to reach southern Europe this year as people flee conflict in Syria and Libya.
In March of this year alone, 6,498 undocumented migrants entered several Greek islands of the eastern Aegean.
The island of Lesvos saw the largest wave of migrants, with approximately 4,500 arriving in January, February and March, with the islands of Chios, Leros and Samos also recording an influx, according to reports in the Greek media.
Migration via Greece's islands is thought to have surged partly due to the construction of a 10.5 km, four-metre high fence that runs along the Turkish border, that was built to prevent a wave of unregistered immigrants from flowing into the country, and partly due to the conflict in Syria and instability in Libya.
"This is a security issue for Europe," says Camino Mortera-Martinez, a research fellow at the Centre of European Reform. "Greece has been rightly claiming that they need support from the EU, as most of the people coming to Greece are asylum seekers that have to be dealt with in Greece. There is not a lot of support economically and logistically to deal with the amount of asylum seekers from the European Union. But right now the relationship is not at its best between Europe and Greece"
While Mortera-Martinez believes that far-right populist parties like Golden Dawn will try and exploit this figure for their own political gain, she says that people living on the islands are more open to illegal migrants, and don't view them as a threat.
Others are worried about the threat on Greece's borders. Earlier this year, Dr Thanos Dokos, director general of the Hellenic Foundation for European and Foreign Policy, told Newsweek about his concern that an unstable Greece could leave Europe vulnerable to terrorism, due to its geographical positioning.
"Europe's periphery is extremely unstable," he said, "as demonstrated by the brutal civil war in Syria, the rise of Islamic State, the transformation of Libya into a failed state, and the confrontation between Russia and the West over Ukraine. In this context Greece's stability and active participation in stabilisation efforts is increasingly important for the EU and NATO."
Last month, Greece's defence minister, Panos Kammenos threatened to unleash a "wave of millions of economic migrants" and jihadists on Europe unless the Eurozone backs down on austerity demands, a threat that was swiftly disowned by Greece's deputy immigration minister, Anastasia Christodoulopoulou, who said that the statements were "not the position of the Greek government".