Draymond Green, DeMarcus Cousins Believe Drama Surrounding Golden State Warriors Will Only Increase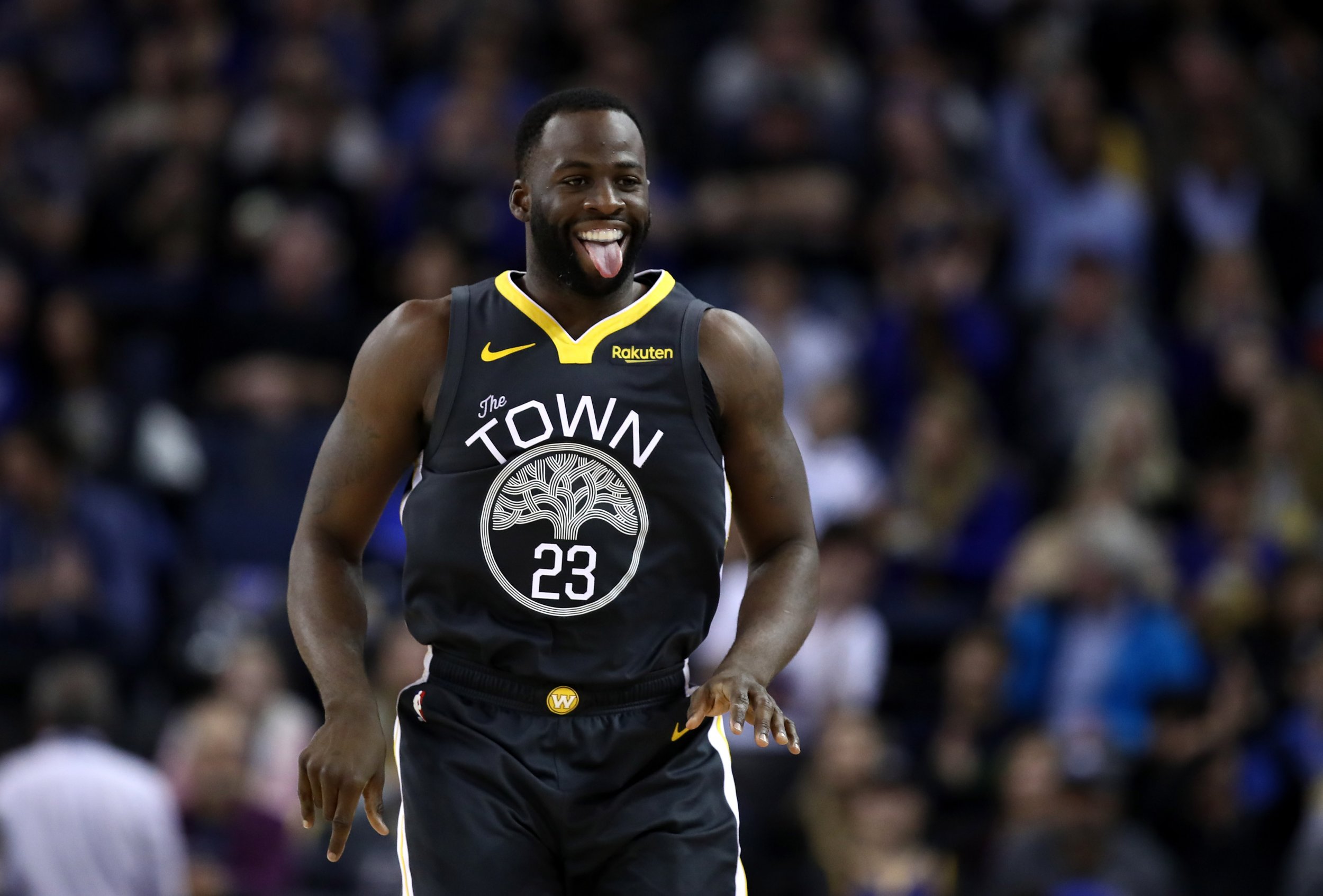 The Golden State Warriors have been a magnet for drama this season, and Draymond Green believes scrutiny will only intensify the heat around them.
Speaking to the media after the Warriors' 106-104 win against the Houston Rockets, the 29-year-old explained he was well aware of the fact he and his teammates were constantly under the spotlight.
"I think it [the scrutiny] will continue to be more and more because media becomes more and more important," he said, per Anthony Slater of The Athletic.
Green has been at the center of his fair share of controversy this season. In November, the former Defensive Player of the Year had a heated exchange with Kevin Durant, after the Warriors squandered the chance to beat the Los Angeles Clippers in regulation.
Durant and Green argued on the bench, before the Warriors eventually lost to the Clippers in overtime and the duo had an altercation in the locker room, during which Green reportedly dared Durant to leave in the summer.
On Sunday night, Steve Kerr seemed to suggest he was growing tired of Green's antics.
"I'm so f***ing tired of Draymond," the Warriors head coach appeared to say with the Warriors down by five points against the Phoenix Suns late in the fourth quarter. The clip of Kerr sharing his frustration immediately went viral, but the jury remains out over what he actually said.
For his part, Green said he no problems with his coach's comments, regardless of whether they were aimed at him or not.
It don't bother me," he told ESPN on Tuesday. "S**t happens. It is what it is. I'm sure there's plenty of times coaches are tired of players. There's times players are tired of coaches ... I don't take it personal. It is what it is."
Green wasn't the only player to speak of the drama surrounding the Warriors. DeMarcus Cousins took the bizarre route of comparing the media circus that surrounds the defending NBA champion to the classic soap opera As the World Turns.
"There's something every day," he told reporters after the game, (via San Francisco Chronicle).
While the Warriors might be surrounded by drama off the court, they remain largely unaffected on it. On Wednesday night, Golden State rebounded from a disappointing loss to the Suns with a narrow win in Houston, which snapped the Rockets' nine-game winning streak and improved the Warriors' record to 46-21.
Klay Thompson top-scored for Golden State with 30 points, while Cousins added 27 points, seven assists and eight rebounds and Stephen Curry added 24 points. Green, meanwhile, finished with a negligible two points, five rebounds and five assists.
The win tightened the Warriors' grip to first spot in the Western Conference standings and they now lead the second-placed Denver Nuggets by 1.5 games.