Ivana Stradner, adviser to the Foundation for Defense for Democracies, pointed out Saturday that secessionist threats by Bosnian Serb leader Milorad Dodik is a "dream come true" for Russian President Vladimir Putin.
"Russia is undermining Bosnia's stability by working with Serbia to exacerbate ethnic divisions between Croats, Bosniaks, and Serbs," Stradner told Express in an interview published Saturday. "Dodik's secessionist threats are a dream come true for Putin, who promised him that 'we are not leaving our friends.'"
Her remarks come after Dodik said in June, according to the Associated Press, that Serbia would "wait for the appropriate global circumstances" to achieve its plan of seceding from Bosnia.
This also comes amid fears of instability in the Western Balkans, potentially fueled by the Russian war in Ukraine, which prompted Germany to plan to deploy troops with the European Union's peacekeeping mission in Bosnia, Al Jazeera reported last month.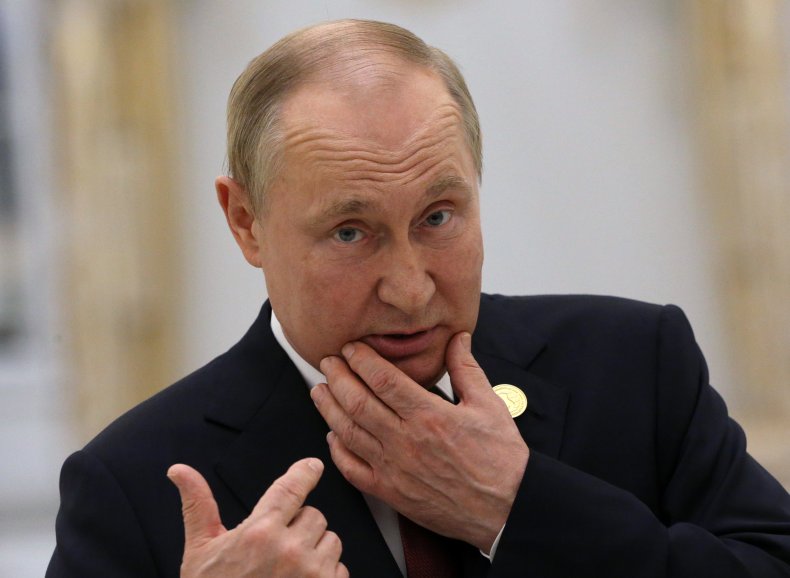 "What we see in the Balkans is the same playbook Putin is using in Georgia and Moldova, weaponizing secessionist movements and exploiting frozen conflicts," Stradner told Express.
Dodik, a Putin supporter who serves as the Serb member of Bosnia's tripartite presidency, previously blamed the war in Ukraine for delaying Moscow-backed plans to withdraw from Bosnia's national institutions, Reuters reported last month.
Dodik's goal to break apart half of Bosnia and unite it with neighboring Serbia has led the United States and the United Kingdom to impose sanctions against him earlier this year over attempts to fuel conflict and destabilize Bosnia and Herzegovina.
Bosnia has already gone through a war from 1992-1995 that left over 100,000 people dead before a deal, known as the Dayton Accords, was reached to end the conflict. The agreement created Bosnian Serb and Bosniak-Croat bodies who were connected by joint Bosnian institutions and a tripartite presidency, according to the AP.
Dodik and Putin have similar goals when it comes to Bosnia which includes strengthening Serbian-Russian alliance as they both want to block Bosnia from seeking an EU and NATO membership, according to The New York Times. Putin even stressed his support to Dodik during a meeting in June where the Russian president told the Bosnian Serb leader "we are not leaving our friends," according to the AP.
Stradner noted Russia doesn't need to spread its conflict beyond the Ukrainian border in order to create instability in the Balkans, explaining that: "Moscow does not need to roll into the Balkans. Russian proxies help with escalating tensions in the region."
She added: "New protests in Bosnia, mirror Russia's activities in Africa on economic unrest, the Orthodox Church is always a loyal proxy to exacerbate religious divisions in Montenegro and Kosovo to name a few. Also, local actors benefit financially from the West and also use Russian influence to their advantage pretending that they are the victims of Moscow's interference, when in fact they are enablers. Thus, it's important to understand interests from Russia and its local partners in a holistic way."
Last year, Christian Schmidt, the high representative for Bosnia and Herzegovina, warned against instability in the region in a report submitted to the United Nations Security Council, stating that the Dayton Accords is threatened by the lack of response to the situation in Bosnia, according to The Guardian.
"A lack of response to the current situation would endanger the [Dayton agreement], while instability in BiH would have wider regional implications," he said. "The prospects for further division and conflict are very real."
Update 7/10/22, 10:38 a.m. ET: This story has been updated to reflect Ivana Stradner's title.