Elderly Man Goes Missing on Cruise Ship, Son Refuses to Believe He Is Dead: 'Our Father Could Still Be Alive and Adrift Somewhere'
The family of a retired electrician who was on his first cruise are looking for answers after he went missing from the vessel he boarded for a jaunt around South East Asia.
Goh Hai Peng, 74, had boarded the cruise ship Genting Dream on August 4 in Singapore and was looking forward to four-day sea journey, which would have taken in the Malaysian islands of Penang and Langkawi.
But when the vessel arrived back in Singapore, crew noticed that Goh was no longer on board. His belongings were still in his room which looked out onto a balcony.
His son, Adrian Goh, told the Chinese newspaper Lianhe Wanbao that the last time his father was seen on surveillance footage was when he was entering his cabin at around 7 p.m. on the first night of the trip, according to The Straits Times.
Goh also said that the surveillance footage showed a figure falling into the sea around 3 a.m. the next day. He had no explanation for his father's disappearance, saying that he had no issues with drinking or gambling and was in good health.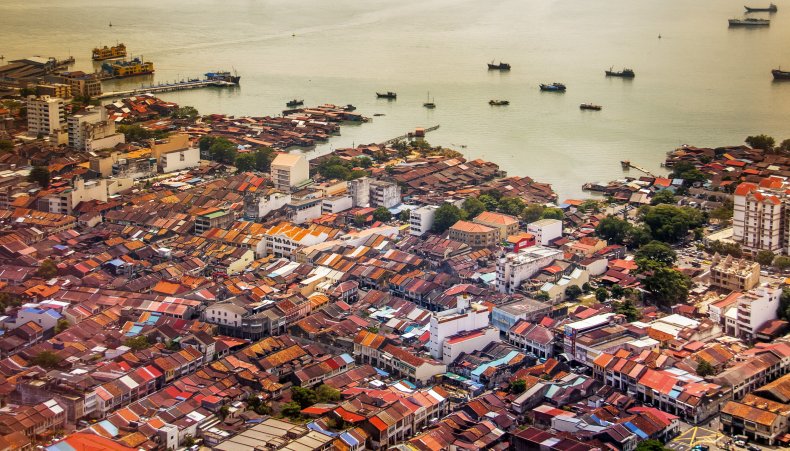 "My father was supposed to go on the trip with my mother, but because she had to look after their grandchild, he went on his own," he said. "I believe he would not have done anything silly."
His family has been left distressed that they were not informed about the search and rescue operation or been given access to the surveillance footage.
"For all we know, our father could still be alive and adrift somewhere in the Malacca Strait, and it seems as if he had been left for dead," he said.
A Dream Cruises spokesman said crew members searched the ship after Goh had not claimed his passport during disembarkation upon docking in Singapore on August 7.
The incident has been reported to the Malaysian Maritime Enforcement Agency, the Police Coast Guard and the Singapore High Commission in Kuala Lumpur.
The cruise company has confirmed that he has gone missing and in a statement, said: "Dream Cruises offers its heartfelt thoughts and sympathies to the family members of the missing person in this time of difficulty.
"Dream Cruises is working closely with the respective authorities and will inform the family members should there be any updates from the authorities on the reported incident."
Quartz reported that since 2000, 284 people have fallen off cruise ships—and another 41 from large ferries—an average of about 1.5 people per month.
Also in August, a man intentionally jumped from the Majestic Princess, which is based out of China. In another incident, a Taiwanese woman died after apparently falling from Island Princess which is also based in Asia, Cruise Hive reported.
Elderly Man Goes Missing on Cruise Ship, Son Refuses to Believe He Is Dead: 'Our Father Could Still Be Alive and Adrift Somewhere' | World