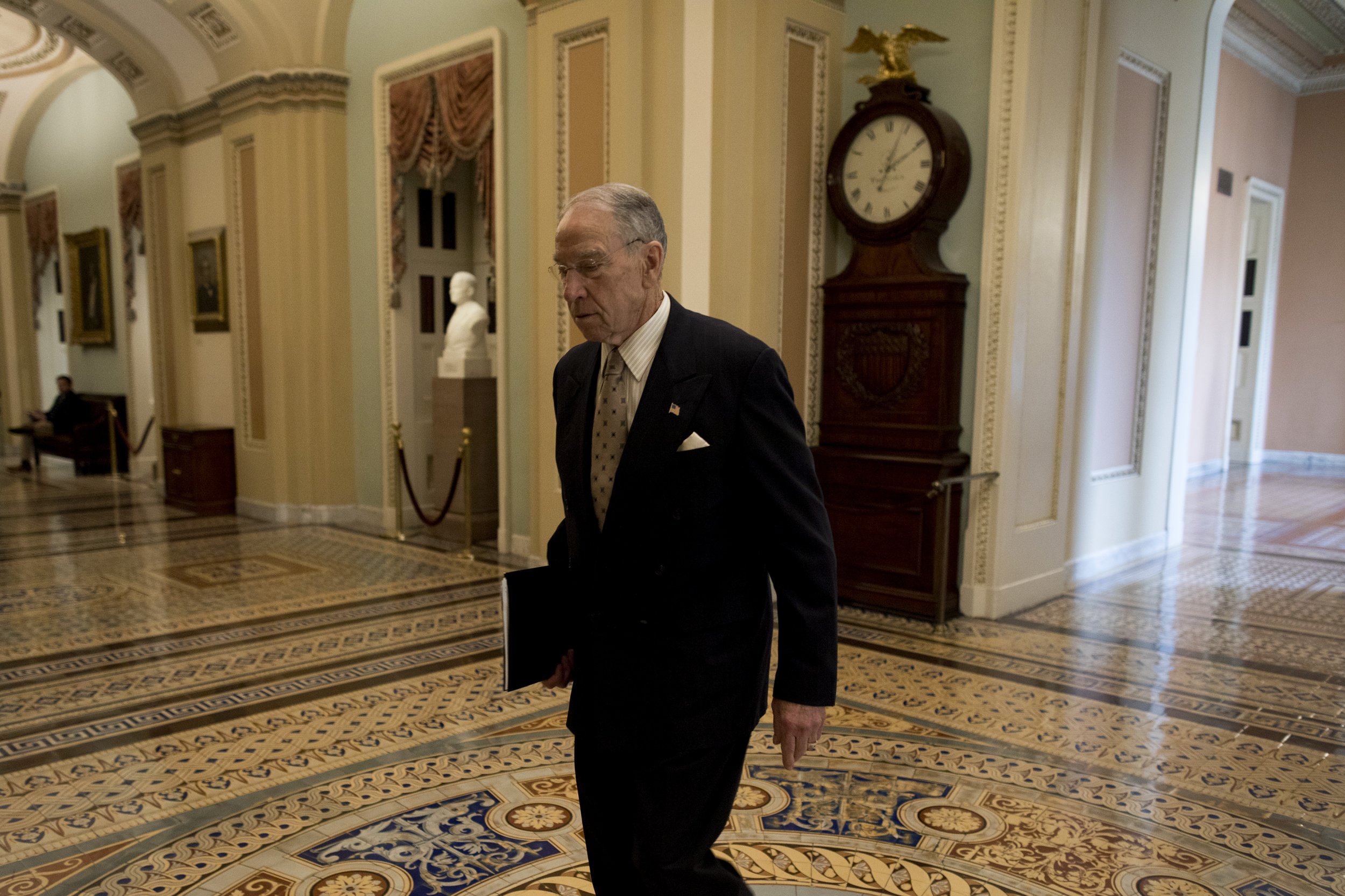 A series of immigration reform proposals, including one backed by President Donald Trump, were rejected one by one in the U.S. Senate on Thursday, leaving the fate of hundreds of thousands of Dreamers in limbo.
Deferred Action for Childhood Arrivals, or DACA, recipients are often called Dreamers, after the DREAM Act—Development, Relief and Education for Alien Minors—which offered many of the same protections but never passed Congress.
The Senate rejected all four proposals, including two deals that would have offered some of the 1.8 million Dreamers, people who were brought to the U.S. as children illegally, a pathway to citizenship in exchange for $25 billion to go toward border security.
The fate of the Dreamers has been uncertain since Trump axed the Obama-era DACA program last September, giving Congress until March to come up with a new plan. The program is set to expire on March 5, though federal judges have paused its repeal.
Despite being backed by Trump, a plan from Republican Senator Chuck Grassley lost, 39-60 votes, with 14 senators from the president's own party opposing the deal.
If passed, the bill would have brought some peace of mind to Dreamers who are now in limbo, with many fearing deportation under the U.S. leader's current immigration crackdown. It also would have offered $25 billion to go toward the construction of Trump's southern border wall, in addition to other border security initiatives.
A similar plan almost unanimously backed by Democrats also failed 54-45 after Trump labeled the bipartisan bill by the Common Sense Coalition a "total catastrophe" hours before lawmakers voted it. Another proposal that sought to provide a path to citizenship for Dreamers, while making no offer of funds for Trump's border wall, failed 52-47.
The remaining proposal, an amendment from Republican Senator Pat Toomey, addressed neither DACA nor border security. The proposal sought to penalize sanctuary cities refusing to enforce federal immigration policy by withholding funds. It failed 54-45, with many Republicans supporting the plan, while most Democrats were opposed.
After all four proposals failed, Democrats accused Trump of "torpedoing" efforts to strike a deal on DACA in Congress.
"This vote is proof that President Trump's plan will never become law. If he would stop torpedoing bipartisan efforts, a good bill would pass," Senate Democratic leader Chuck Schumer said.
Meanwhile, the White House blamed Democrats for the failure to pass an immigration proposal, saying, "They are not serious about immigration reform, and they are not serious about homeland security" in a statement.
Republican Senator Marco Rubio suggested the four proposals failed because they were too complex.
"Every amendment before the Senate today failed to pass because, as I have said since our effort in 2013, the more an immigration proposal tries to do at once, the less likely it is to succeed," Rubio said in a statement.
The Republican said he would keep working with other senators on crafting a less complicated proposal that would permanently codify the DACA program's renewable permits and provide "meaningful border security and enforcement measures in the event a House-passed bill cannot pass the Senate and we are left without a broader solution."
Senate Majority Leader Mitch McConnell appeared hopeful that a deal could still be struck before March 5.
"This does not have to be the end of our efforts to resolve these matters," he said after voting. "I would encourage members to put away the talking points to get serious about finding a solution that can actually become law."