DACA Ruling Against Trump Shows Judges Are Biggest Opponent to Immigration Crackdowns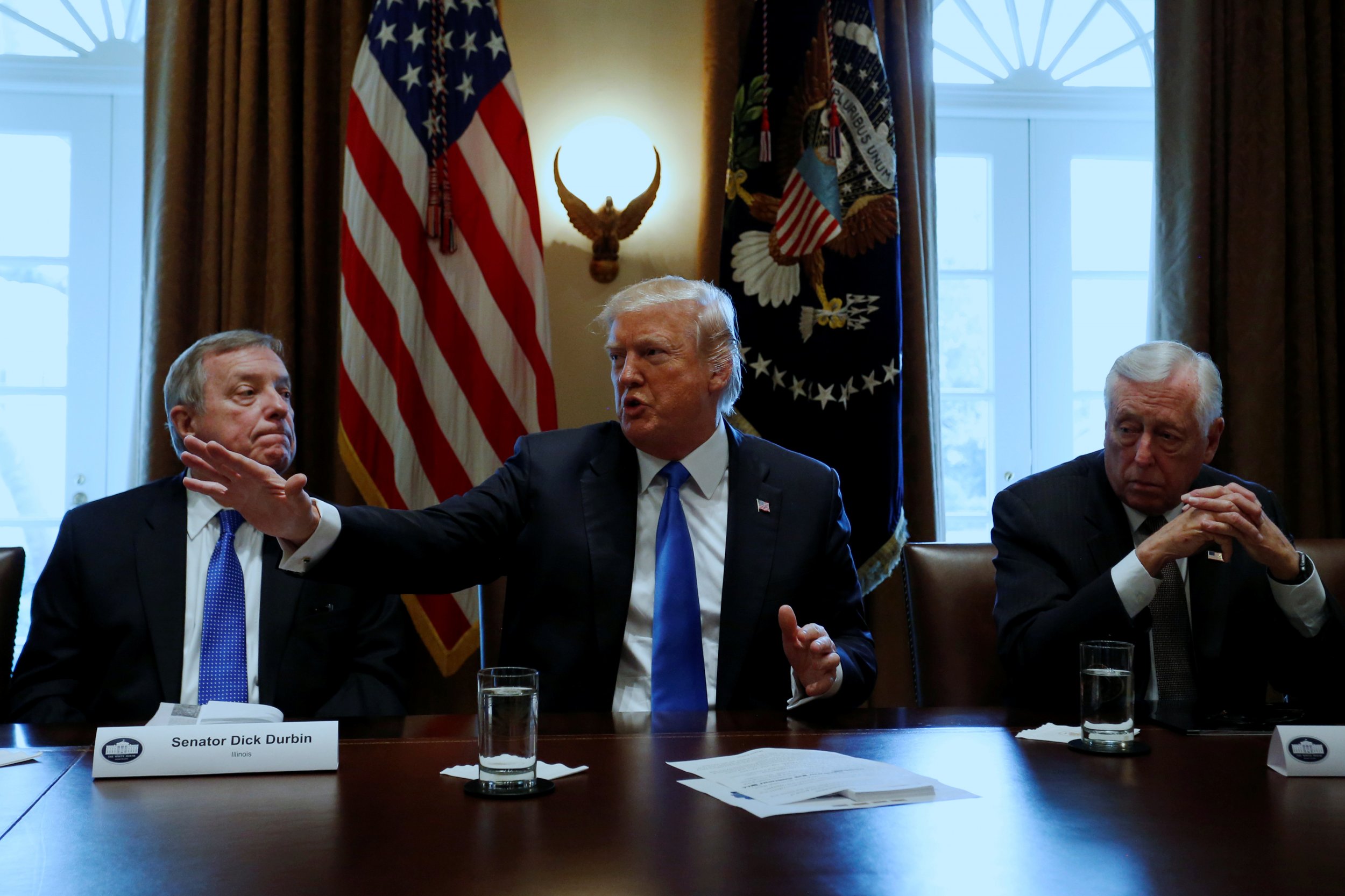 A year into his first term, nearly every one of President Donald Trump's major actions on immigration policy has been battled in court, and a judge's ruling this week against his Deferred Action and Childhood Protection (DACA) withdrawal is just the latest legal blow to his promises for extreme reform.
U.S. District Judge William Alsup in San Francisco ruled Tuesday that the Trump administration cannot end the DACA program until challenges to the Department of Homeland Security brought by the University of California system, 16 Democratic and nonpartisan state attorneys general, and a DACA participant are fully litigated.
Alsup also chastised the Justice Department's reasoning for ending the program,
suggesting U.S. Attorney General Jeff Sessions' claim that the Obama-era program was unconstitutional is a misreading of the legislation:
On at least four occasions prior to the creation of DACA, immigration officials have extended deferred action programs to certain classes of aliens, none of which programs was expressly authorized by statute.... [By] the time DACA arrived in 2012, deferred action programs had become a well-accepted feature of the executive's enforcement of our immigration laws, recognized as such by Congress and the Supreme Court.... In sum, the new administration didn't terminate DACA on policy grounds. It terminated DACA over a point of law, a pithy conclusion that the agency had exceeded its statutory and constitutional authority. An important question now presented is whether that conclusion was a mistake of law.
The Justice Department is expected to appeal the ruling.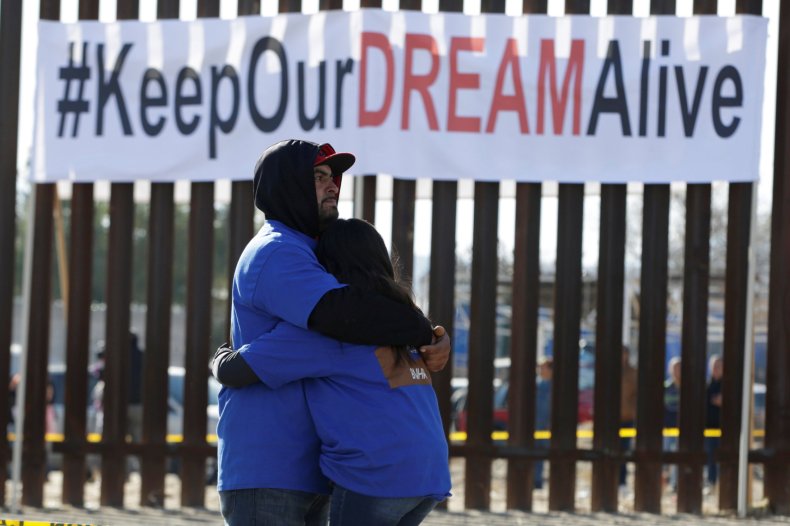 Trump fired back Wednesday morning in a tweet, writing: "It just shows everyone how broken and unfair our Court System is when the opposing side in a case (such as DACA) always runs to the 9th Circuit and almost always wins before being reversed by higher courts."
This is not the first time the Northern District of California court has ruled against Trump's attempted immigration crackdowns. In November, District Judge William H. Orrick in San Francisco issued an injunction to permanently block the president's executive order denying funds to so-called "sanctuary cities"— cities that choose to protect undocumented immigrants from federal authorities.
Trump's travel ban on several majority-Muslim countries also came under intense scrutiny by the courts. In February, Senior District Judge James Robart in Washington ordered the administration to immediately end its travel restrictions on seven Muslim-majority countries.
Trump notoriously slammed Robart's decision on Twitter, writing, "The opinion of this so-called judge, which essentially takes law-enforcement away from our country, is ridiculous and will be overturned! "
In December, Robart once again ruled against Trump by granting a nationwide injunction that blocks the administration's restrictions on reuniting refugee families. He also partially lifted a ban on refugees from 11 countries, nine of which are predominantly Muslim, for a minimum of 90 days.
Robart's ruling came a day after the Ninth Circuit Court of Appeals stopped the full implementation of Trump's travel-ban for the third time.
Unlike its predecessors, the third version of Trump's executive order sought to block entry into the United States by citizens from eight nations, six of them predominately Muslim. The Supreme Court had allowed the ban to proceed as the legal challenges advance.
The Ninth Circuit found struck down the ban because the Trump administration failed to prove that allowing immigrants from Iran, Libya, Syria, Yemen, Somalia, Chad, North Korea and Venezuela would inherently be "detrimental to the interests of the United States."
The Ninth Circuit stayed its decision, pending review by the U.S. Supreme Court.
Federal judges have also been instrumental in preventing the deportations of thousands of unauthorized foreign nationals. District courts in California, Florida, Michigan, and Massachusetts have stayed off the deportations of immigrants from Iraq, Somalia, Indonesia, and Cambodia on immigrant rights and asylum grounds.
Members of the Trump administration routinely deride the courts when judges rule against their interests.
"Today, more and more judges are issuing nationwide injunctions and in effect single judges ... are making themselves super-legislators for the entire United States," Sessions said in October at a speech at the Heritage Foundation. "A single judge's decision that can enjoin the entire federal government from acting is an extreme step, and too often, district court judges are doing it without following the law."
But immigrant rights' organizations have celebrated the courts' willingness to override the president's orders for drastically changing American immigration laws.
"It's heartening to see the courts stand up and defend immigrant rights," Michael Tan, staff attorney for the American Civil Liberties Unions' Immigrants' Rights Project told Newsweek on Wednesday.
The Trump administration has tried in its first year to quickly transform the judiciary into a more conservative branch of government. Many of Trump's nominees have been charged with lacking sufficient qualifications for lifetime judicial appointment. Some of the nominees have also been criticized for holding discriminatory views against immigrants and other minorities.
"It's been very troubling to see the administration nominate candidates for the judiciary who have awful civil rights records," Tan said. "It's the courts' fundamental role to defend individual rights, specifically the rights of minority groups. To see this administration repeatedly propose candidates that represent the opposite of that is deeply concerning."