Bavarian Mayor Slammed For Refugee Bus 'Stunt'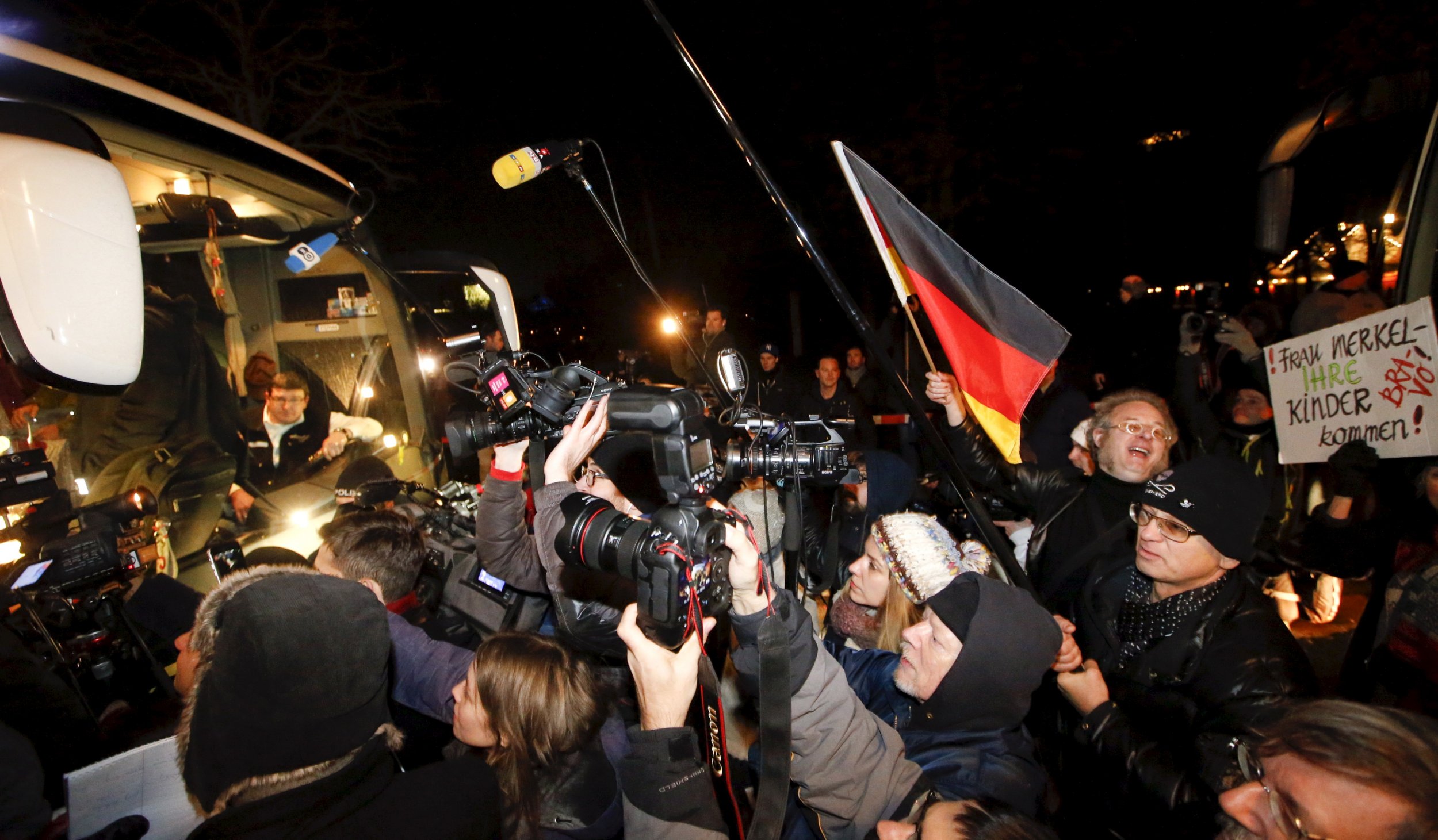 A German local politician who loaded a bus with refugees and sent it across the country to Chancellor Angela Merkel's office in a bizarre PR stunt has come in for criticism from refugee groups.
Peter Dreier, mayor of the district of Landshut in Bavaria, Germany, on Thursday dispatched a bus of 31 Syrian refugees to Berlin, seven hours away, himself travelling alongside them in a car. The local council said that those on board volunteered for the trip, according to the BBC.
Dreier, who said he had warned Merkel he was prepared to do this in a phone call in 2015, sought to highlight the burden being placed on his town after a year in which Germany received over a million asylum applications.
"We are trying to help these people integrate. But that won't work if this year we face another wave of one million, or even more," Dreier said. Die Welt reported that most of the refugees were on Friday sent back to Bavaria.
Elisabeth-Maria Bauer, a manager at a Landshut volunteer service that is responsible for coordinating local efforts to help asylum seekers, tells Newsweek, "Mr. Dreier's act yesterday was more political show than help for refugees."
She says the town is not overloaded with asylum seekers: "We have a lot of work, yes... but no, we haven't too much." She adds that she is concerned about the signal Dreier's act would send to other local politicians.
Bauer's criticism matches that of national refugee groups. On Thursday, Guenther Burkhardt, head of German refugee support group Pro Asyl, told Sky News that: "People are being exploited for the sake of media footage."
"This doesn't solve the problems... This is a stunt that misuses the plight of refugees to send the message: 'We want to close the borders.'"
Dreier's stunt comes as Merkel faces mounting pressure over her liberal immigration policies, following a string of sex attacks on New Year's Eve allegedly committed by immigrants.