Drew Barrymore's Birthday: Her 15 Best Movies Ranked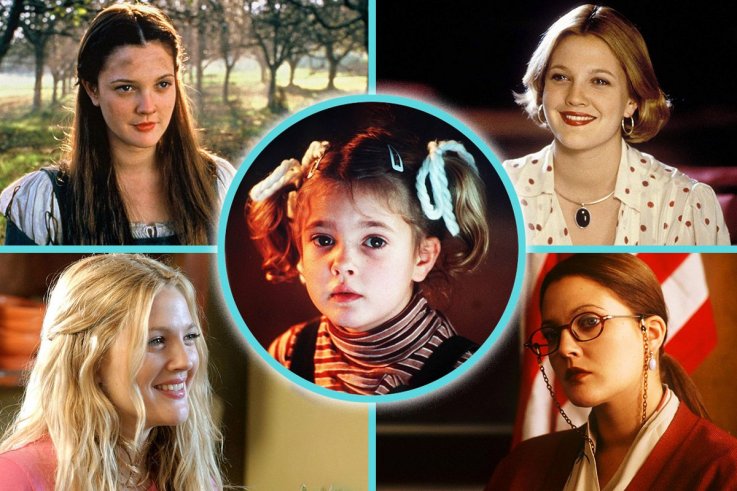 Born on February 22, 1975, Drew Barrymore was a charming screen presence from the get-go, finding fame in 1982 as the adorable Gertie in Steven Spielberg's E.T. the Extra-Terrestrial. Since then, she's evolved her offbeat charm though four decades of cinema—dark, experimental roles in her teens, indie hits in her 20s and romcoms in her 30s.
Now in her 40s and a settled mother-of-two, she's joined most of Hollywood in the TV streaming golden age, starring in the Netflix horror-comedy Santa Clarita Diet.
It's amazing she made it this far. By age nine, Barrymore was partying and taking drugs with her mother in Studio 54. At just 13, she began an 18-month stay in hospital, battling drug and alcohol addiction. When she left, Hollywood saw her as a teenage has-been. But when she hit her late teens, she was able to capitalize on her bad-girl image in edgy, sexy movies like Poison Ivy and Guncrazy.
From there, she moved from playing bad girls to playing complicated women, in classics like The Wedding Singer and Never Been Kissed. Far from being a tragic case study of child stardom gone awry, Barrymore's effervescent screen presence and work ethic led her to star in at least one film every year between 1991 and 2010.
The pause in her schedule may have been due to her pregnancy—she gave birth to her first child, Olive, in 2012. Since then, she's slowed down and gravitated towards television roles. In 2015, she told The Guardian she would not let her own kids become child actors: "They are going to be so safe and so loved that they won't need a film set to make their life better," she said.
As she turns 44, Newsweek has collected data from critical review websites Metacritic, Rotten Tomatoes and IMDb to find her 15 most critically acclaimed movies so far.