Beloved football player Drew Brees felt the wrath of Twitter on Wednesday after making "insensitive" comments regarding other players who protest by kneeling during the national anthem in an interview.
Considering the massive protests across America in response to the killing of George Floyd, the New Orleans Saints' quarterback was asked his thoughts about NFL players possibly reviving the movement of taking the knee when the football season begins. Colin Kaepernick started this form of protest within the NFL in defiance of the police killings of unarmed black men. Brees claimed that he "will never agree with anybody disrespecting the flag of the United States of America or our country."
"Let me just tell you what I see or what I feel when the National Anthem [sic] is played and when I look at the flag of the United States. I envision my two grandfathers who fought for this country during World War II, one in the Army, and one of the Marine Corps, both risking their lives to protect our country and to try to make our country and this world a better place," he continued. "So every time I stand with my hand over my heart, looking at that flag and singing the National Anthem, that's what I think about. And in many cases, it brings me to tears thinking about all that has been sacrificed, not just those in the military, but for that matter, those throughout the civil rights movements of the '60s and everyone, and all that has been endured by so many people up until this point."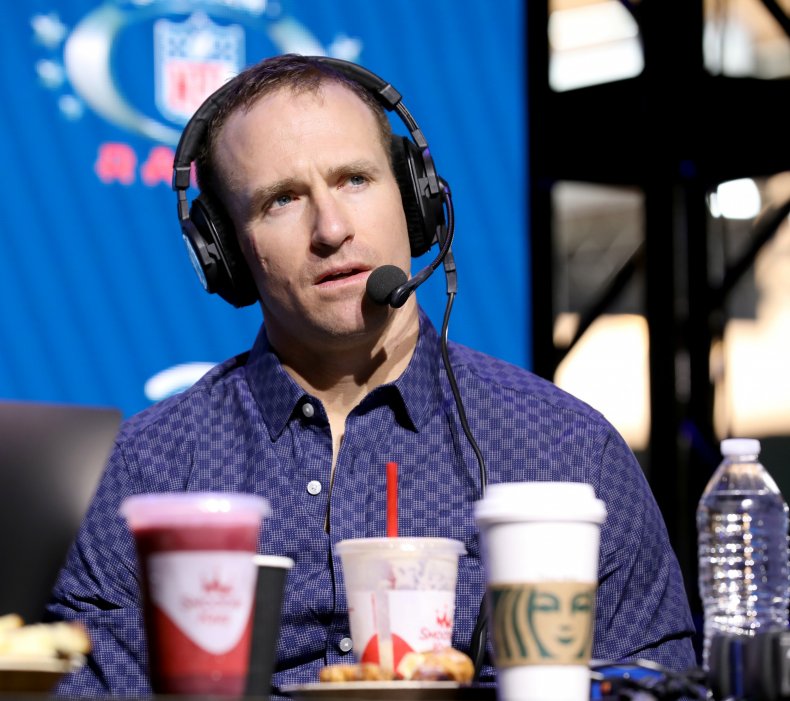 He added: "And is everything right with our country right now? No, it's not, we still have a long way to go. But I think what you do by standing there and showing respect to the flag with your hand over your heart is it shows unity, it shows that we are all in this together, we can all do better and then we are all part of the solution."
Brees' comments sparked an instant firestorm on Twitter. Celebrities, including Lebron James and Brees' own team members, took to social media to criticize his tone-deaf response. Almost immediately the hashtag #DrewBreesIsCanceled went viral.
"WOW MAN!! Is it still surprising at this point. Sure isn't! You literally still don't understand why Kap was kneeling on one knee?? Has absolute nothing to do with the disrespect of [flag emoji] and our soldiers(men and women) who keep our land free. My father-in-law was one of those," James wrote. "Men who fought as well for this country. I asked him question about it and thank him all the time for his commitment. He never found Kap peaceful protest offensive because he and I both know what's right is right and what's wrong is wrong! God bless you."
Another person on Twitter wrote: "Drew Brees doesn't want to see players kneeling during the national anthem. We as a nation of black people don't want to see our people dying at the knees, hands, guns of racist police. Millions of people get it now, but you remain callous & insensitive.#DrewBreesIsCancelled."
For more than a week, people have rallied against racism and police brutality after George Floyd, a black man living in Minnnesota, was killed while in police custody after a white officer, Derek Chauvin, pressed his knee into Floyd's neck for more than eight minutes. Although protests in all 50 states started out peaceful, the movements became increasingly violent after people began looting businesses while police in dozens of cities began throwing tear gas and shooting rubber bullets at protestors.
Former San Francisco 49ers quarterback Kaepernick began peacefully protesting by kneeling during the national anthem in 2016. While some people including President Donald Trump have considered Kaepernick's move disrespectful to the flag and American soldiers, he has long maintained that his protest was not a slight to veterans but rather an effort to stand up against racism, police brutality and the systemic oppression of black Americans.
Brees did receive some support. In an interview with The Athletic on Wednesday, Brees' former teammate Joe Horn felt that people needed to "pump the breaks" on calling Brees a racist.
"I know Drew Brees. Drew has done a lot to help black families and the black community in New Orleans. If Drew Brees didn't love black families and low-income families he wouldn't have helped the way he has over the years. People that are criticizing him like LeBron James and other celebrities don't know him. They need to check his resume," Horn said.
Brees has since released an apology for the "pain" he may have caused with his words.
"In an attempt to talk about respect, unity, and solidarity centered around the American flag and the national anthem, I made comments that were insensitive and completely missed the mark on the issues we are facing right now as a country. They lacked awareness and any type of compassion or empathy. Instead, those words have become divisive and hurtful and have misled people into believing that somehow I am an enemy. This could not be further from the truth, and is not an accurate reflection of my heart or my character," he wrote in an open letter on Instagram on Thursday.
He added: "I stand with the black community in the fight against systemic racial injustice and police brutality and support the creation of real policy change that will make a difference. I condemn the years of oppression that have taken place throughout our black communities and still exists today."
Neither Brees or the New Orleans Saints replied to Newsweek's request for comment at time of post.