Drew Brees Was Right the First Time | Opinion
As a ninth grader, I remember having the responsibility to raise the American flag at school. Being raised by a proud World War II veteran, the importance of what I was doing was instilled deeply; Spencer Williams and I were determined that it would NEVER touch the ground on our watch.
I grew up in the segregated South, at a time when racial divisiveness was at its peak. As one of four athletes chosen to integrate a formerly all-white high school, I still carry the physical scars from the racism I endured. It was a pivotal time in history, but thankfully the teachings of my father weighed heavily on my mind: America was the best country in the world.
I was granted a football scholarship at the University of Miami, where I graduated with a degree in biology. I played 10 years in the NFL, with the Jets and Raiders, culminating in a Super Bowl championship. I remember, during those years, standing proudly with my teammates, hand over heart, singing the National Anthem, staring at our flag and occasionally getting teary-eyed as I briefly thought about how blessed I was: I was here playing a game that I loved and experiencing all the blessings that had come from that opportunity.
Over the years, we've seen the culture of the NFL and our country change. In the 1980s, we saw socialism and communism as the greatest threat to our nation's freedom. Now, we live in a time when our own politicians, celebrities and athletes embrace these same ideologies with open arms.
For years, I've been very vocal about how I feel about sitting for the anthem—I'll just reiterate how blessed these athletes are to have the opportunity to be paid millions of dollars to play a sport they love—and to have careers that open up doors to a lifetime of other opportunities.
Which brings us to the recent controversy surrounding Super Bowl-winning New Orleans Saints quarterback Drew Brees.
As I look at not just the NFL, but celebrities from all walks of life, very few walk the walk quite like Drew. Drew Brees has donated millions to different causes building up both New Orleans and the country at-large. He's been on the front lines building after Hurricane Katrina, and he recently donated $5 million to coronavirus relief efforts.
Politics aside, Drew simply walks the walk. Recently, he expressed his patriotism and talked about why he refused to sit or kneel as the National Anthem plays. The backlash was astounding. Teammates, celebrities, newscasters and seemingly everyone else joined in unison to take an opportunity to attack him. To the mainstream media, it was such a "far-right" belief that he would honor our flag. Drew eventually apologized and took back his statement.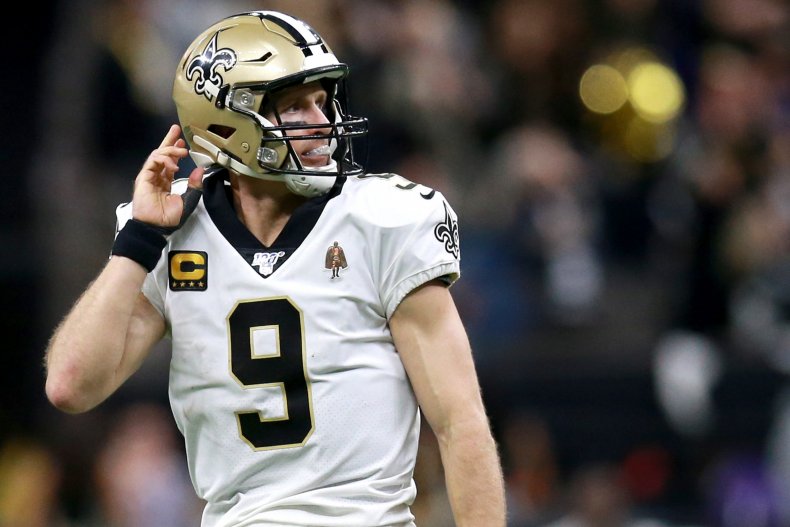 The real problem here isn't so much what he believes, as opposed to what they believe. The real problem is how, to those on the Left, it has become completely unacceptable to have any difference of opinion on something as simple as kneeling for the flag. Drew Brees' life experiences led him to have an opinion that was immediately discredited.
We cannot allow ourselves to live in a world where differing opinions are not allowed, heard, argued and debated. Liberal actor Mark Duplass, not too long ago, shared a tweet saying that although he does not agree with him on many issues, Ben Shapiro was a "genuine" person. The backlash resulted in a public apology.
I was thankful for the original stance Drew Brees took—that someone was willing to go against the grain.
It's not easy. I have an inbox full of racist messages that would make a sailor blush. I have heard the stories of the hate hurled at friends, like Vernon Jones or Brandon Straka. I've seen the nasty comments tweeted to Sarah Sanders. There is little glory going against the narrative the far Left has built, but we need more Americans willing to do just that. Millions of Americans across the country, who see rich athletes sitting or stretching as the anthem plays, often wonder when someone will represent their love of America.
We cannot allow ourselves to live in a world where differing opinions are not heard. We cannot allow ourselves to be bullied into silence; we can't just let the loudest opinions determine our culture. Unfortunately, that is exactly what we've done. It's time for Americans to stop worrying about being popular, and to start standing for the things they believe in. What we don't fight for, we will inevitably lose.
Burgess Owens is a candidate for Congress in Utah's fourth congressional district.
The views expressed in this article are the writer's own.