This Alabama Restaurant Doesn't Charge Customers: 'It's a Calling For Us'
There's a Southern restaurant in Alabama that has no prices on the menu. That's because, at Drexell and Honeybee's in Brewton, there's no charge for the food.
Instead, there's a donation box where diners can leave however much they want—or can afford. The clientele is mostly older people who would otherwise have a hard time paying for their meal, or coming up with nutritious, calorie-filled alternatives.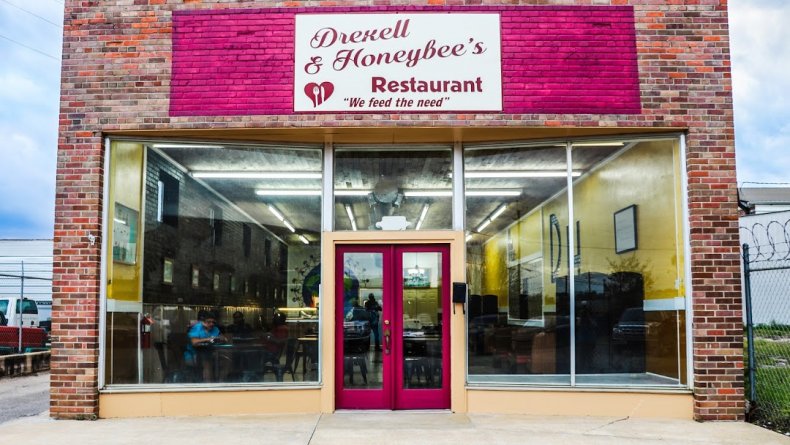 According to a 2018 report from Hunger Free America, Alabama ranks among the highest in the country for food insecurity: 822,109 Alabamians went to bed not always know where their next meal was coming from, including 122,400 senior citizens.
It's something Drexell and Honeybee's owner, Lisa Thomas-Macmillan, noticed while working at the cafeteria at Coastal Alabama Community College. Mostly students ate there, she told The Washington Post, but a few elderly people came by. And many of them were barely able to scrape together the change needed to pay.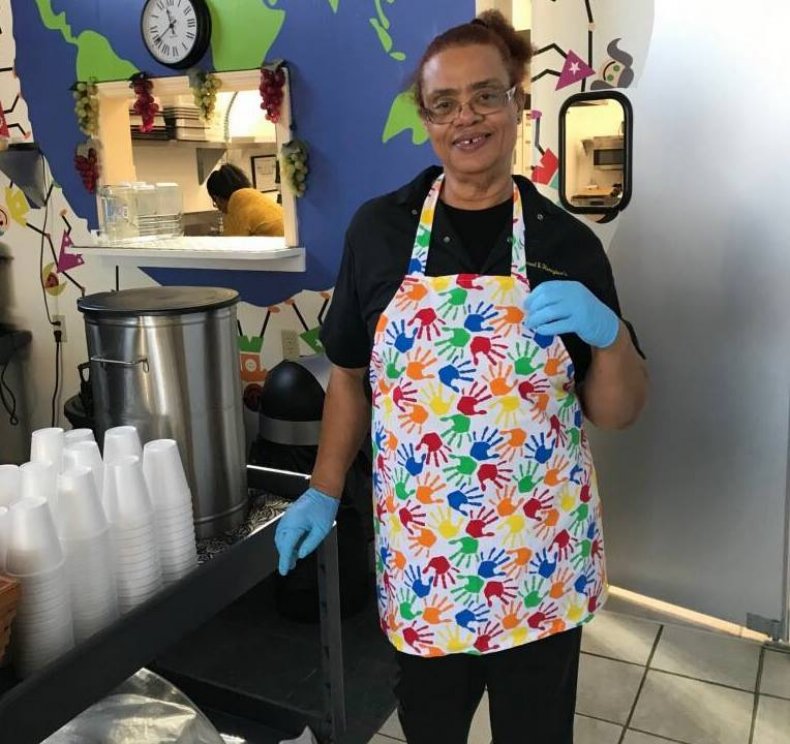 "I have found out ... a lot of elderly people are coming hungry, because a lot of them can't pay for their medicine and buy food," Lisa told the Post. "Food stamps are not adequate."
So in 2016, she and her husband, Freddie McMillan, both retirees, opened Drexel & Honeybee's on Lee Street. (The name just popped into Lisa's head.) The restaurant serves lunch from 11 a.m to 1 p.m., Tuesdays through Fridays, but both Lisa and Freddie are there at 5 a.m., preparing a constantly revolving menu of favorites, like mac and cheese, beef stew, chicken dumplings and peach cobbler. Their motto is "We Feed the Need."
The donation box is in a curtained off area, so all contributions are anonymous. "If you can give, give; if you can't, don't—we don't care," Lisa told Alabama Living. "That's between you and God. We don't worry about that."
People used to be able to hear if you dropped change in the box, "but a little fabric in the bottom of the box fixed that," she added.
On average, the restaurant brings in just $110 per day. The most common donation, Freddie told the Post, is $5. Sometimes checks for as $50 appear in the donation box— one time, a diner left a $1,000 donation.
The restaurant is staffed by volunteers—some are civic-minded locals, others work in exchange for food. Thank-you notes praising Drexell & Honeybee's are strung up around the restaurant.
Lisa—who recounted her own experiences with hunger and poverty, and her call to service, in her 2017 memoir Living Fulfilled—admits sometimes its hard to keep the operation afloat. The restaurant is mostly funded by the couple's Social Security and Freddie's retirement benefits from serving in the Marines.
"The hours are long; the cost is high, but it's a calling for us," Lisa told Alabama Living. "The notes people leave in our box tell us how much a need there is. I got one the other day that said, 'Because of you, a family of four was able to eat today.' That's worth a million dollars to me."
In a review on Google, one diner said he didn't believe the food was free "until I came and checked it out for myself."
"If it were a regular restaurant they'd probably command most of what's in our wallets," he added. "God bless the people running this place. I can imagine it is a blessing to so many people who've needed the warmth in both food and fellowship."