Kazuo Umezu's Landmark Horror Manga 'The Drifting Classroom' Returns With New 'Perfect Edition'
Violence against children may be a reality in too many schools, but it's rare to see it portrayed in art—a taboo violated utterly in Kazuo Umezu's horror manga The Drifting Classroom, which remains as shocking today as it was in 1972, when the story began its serialized released in the pages of Japanese manga magazine Weekly Shōnen Sunday. While previously released in the United States in an 11-volume paperback edition, The Drifting Classroom is finally getting the treatment the landmark horror manga has long deserved with Viz Media's new hardcover "Perfect Edition," the first volume of which was released Tuesday.
The Drifting Classroom starts with a harrowing but simple premise: The 862 students and faculty of Yamato Elementary School vanish in what is believed to be a massive explosion, but they are all still alive, their school transported to a seemingly endless wasteland.
Umezu began drawing in the 1950s, building a legacy that still looms large, influencing modern horror manga artists like Junji Ito (Uzumaki). Winner of the Shogakukan Manga Award in 1974 for The Drifting Classroom, the 81-year-old was recently honored at a comics festival in France.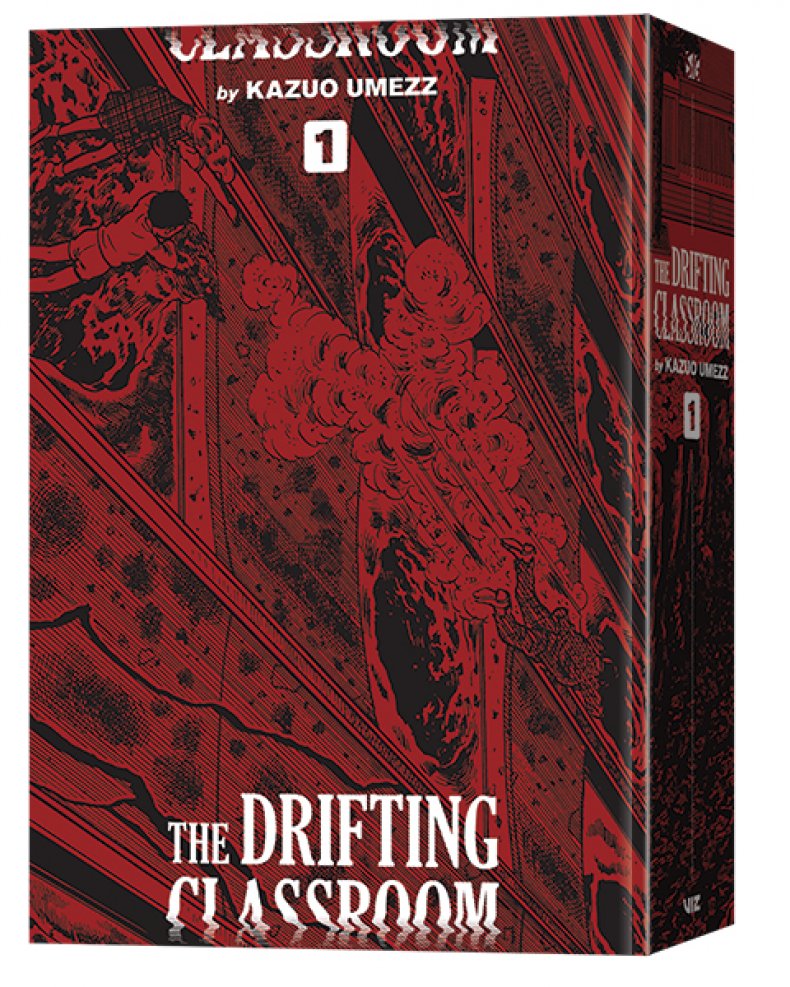 An omnibus hardcover with 744 pages, the new edition of The Drifting Classroom is anchored by an excellent new translation by Sheldon Drzka, edited by horror novelist Molly Tanzer.
Anchored by an even darker outlook on humanity than Battle Royale—the novel and 2000 movie in which children are forced by the government to kill each other or die—the students and teachers in The Drifting Classroom almost immediately fall upon each other, in a distressing outburst of senseless death made far more shocking by the wide-eyes, round faces and innocent aura of Kazuo's school kids (a style influenced by manga godfather Osamu Tezuka, creator of Astro Boy and author of the incomplete masterpiece Phoenix).
Here are preview pages from early in The Drifting Classroom: Perfect Edition, Vol. 1, introducing Sho Takamatsu, a troublemaker whose regretful fight with his mother transforms into a relationship capable of bridging the vast gulf between his hometown and the wasteland where they are trapped.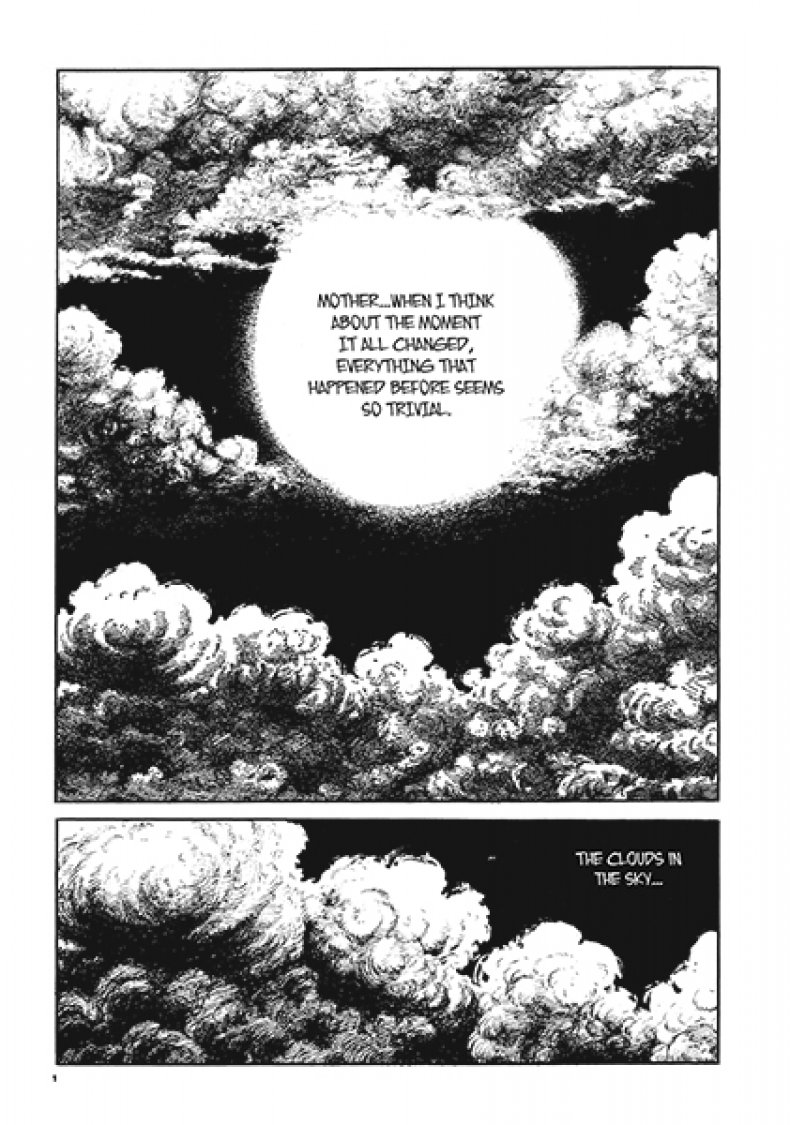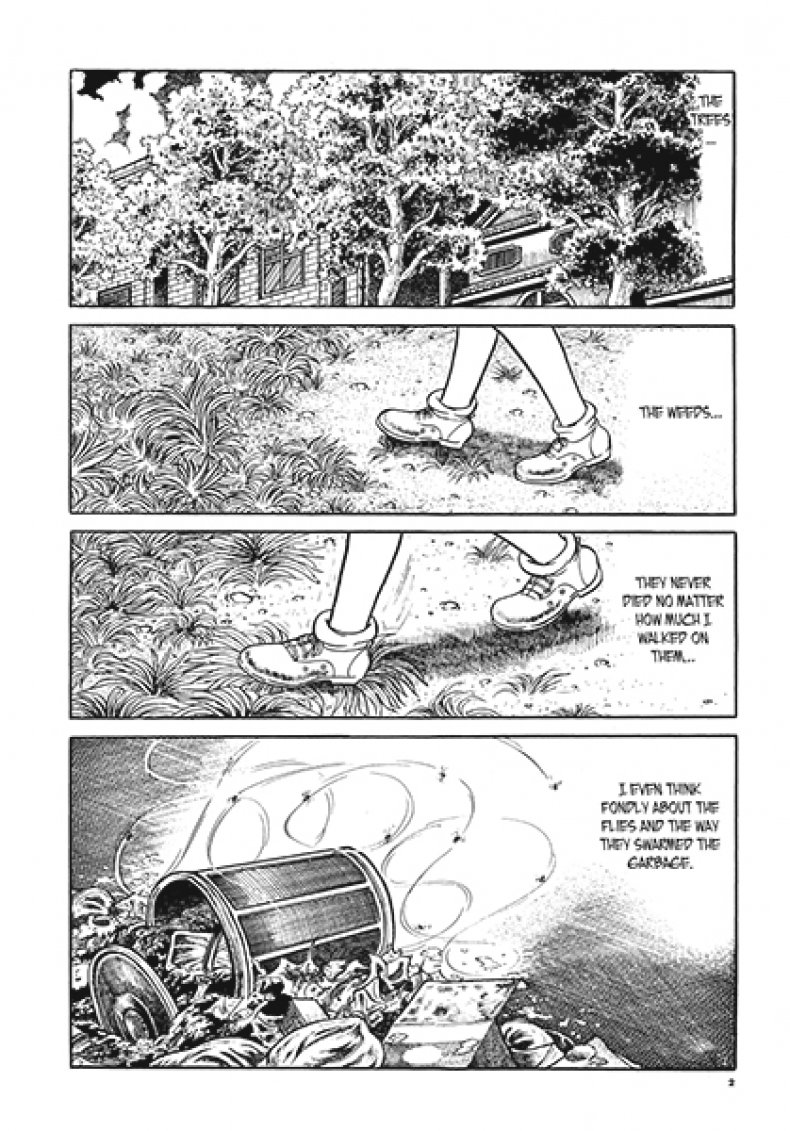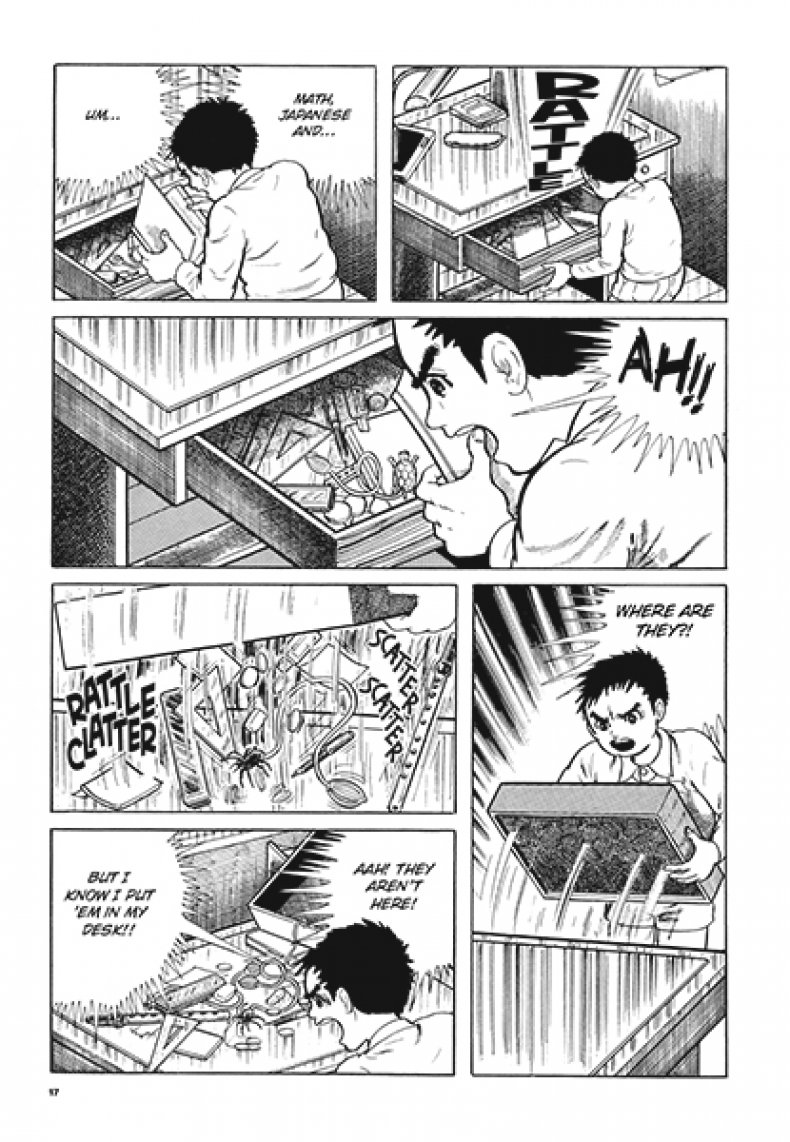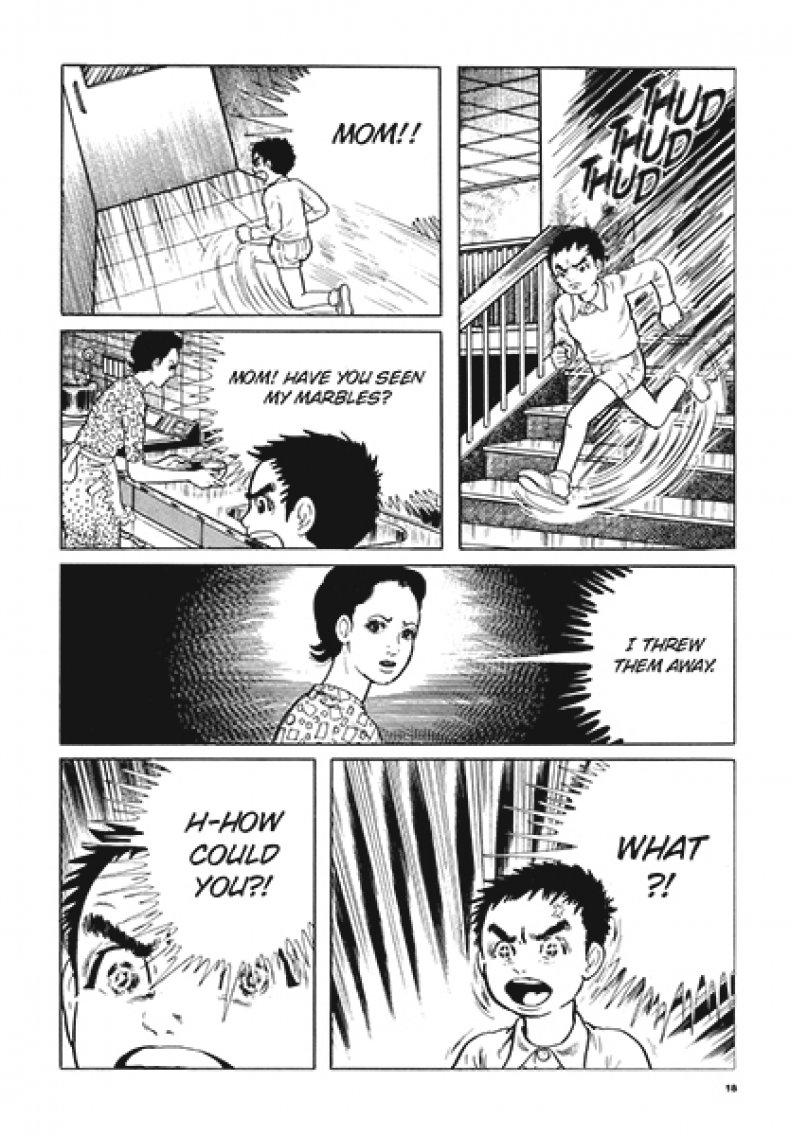 Though it opens innocently, The Drifting Classroom wastes no time portraying the complete collapse of its school order. While the children become factionalized and dangerous, it is the adults who can't handle the psychic burden of losing everything they once knew and immediately turn either self-destructive, murderous, or both.
Events soon become far more horrific than anything in Lord of the Flies, as the children of The Drifting Classroom fall prey to murder, mass suicides and child-swallowing monsters.
Even almost 50 years after its release, The Drifting Classroom is one of the most breathtaking horror releases of the year. The Drifting Classroom: Perfect Edition, Vol. 1 is out now from Viz Signature, with Volume 2 expected in February.