Drunk Driver Tells Police Not to Arrest Her as She's a 'Clean, White Girl' With Good Grades
A suspected drunk driver accused of running a stop sign at more than twice the speed limit in South Carolina told police they shouldn't arrest her because she is a "very clean, thoroughbred, white girl."
Bluffton Police Department pulled over the suspect, later identified as 32-year-old Lauren Elizabeth Cutshaw, after she allegedly raced through a four-way stop at 60 miles per hour at around 1:45 a.m., according to a police report obtained by Island Packet.
Cutshaw told police she only had two glasses of wine when they were trying to determine how much alcohol she had consumed that night. When officers asked how large the glasses were, she replied "I mean, I was celebrating my birthday."
Cutshaw, who doesn't turn 33 until August 9, according to the New York Post, then apparently gave a list of other reasons why the officers should not arrest her, including how she had "perfect grades her entire life," had been a cheerleader, was in the National Honors Society, had attended a "high accredited university," and that her partner is also a police officer.
"I'm a white, clean girl," Cutshaw said before adding "you're a cop, you should know what that means," when asked what that had to do with anything.
The department report said Cutshaw's desperate attempts to avoid arrest were used as evidence against her.
"Making statements such as these as a means to justify not being arrested are unusual in my experience as a law enforcement officer and I believe further demonstrate the suspect's level of intoxication," the arresting officer wrote in the report.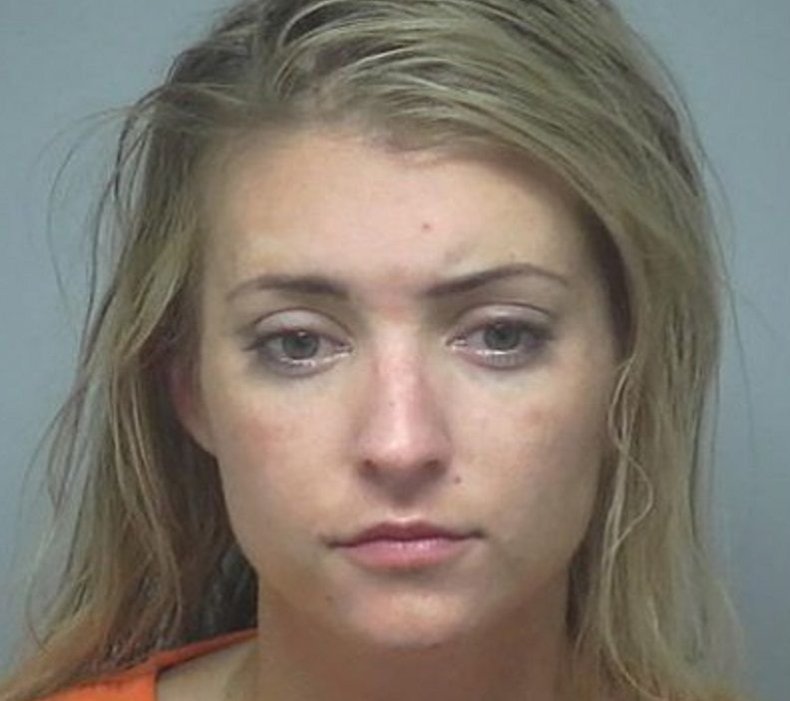 The report adds that a breathalyzer test showed Cutshaw had a 0.18 percent blood alcohol level—more the double the .08 limit to drive in South Carolina—had bloodshot eyes and was slurring her words.
Officers also noted that there was a smell of alcohol in the 32-year-old's car.
Having failed to convince police, Cutshaw was arrested and booked into the Beaufort County Detention Center on charges of driving under the influence, speeding, disregarding a stop sign, possession of marijuana and drug paraphernalia.
According to the MailOnline, Cutshaw obtained a bachelor's degree in business administration from Louisiana State University, where she was also philanthropy chairman at the Delta Zeta sorority. Her job is listed on LinkedIn as real estate advisor with Engel & Volkers Hilton Head- Bluffton, although her name is reportedly no longer listed on the company's site.