Drinking Problem? Online Alcoholism Tool Will Help You Find Out and Get Treatment
Do you ever wonder whether you might be an alcoholic? A lot of people do, but don't know whether there's any way to be sure, or how to find treatment if they need it. The National Institute on Alcohol Abuse and Alcoholism is trying to simplify that process.
Meet the Alcohol Treatment Navigator, a new online tool recently unveiled by the NIAAA (part of the National Institutes of Health) for helping users determine whether their alcohol use habits might be considered unusual or unhealthy, as NPR reported.
A questionnaire asks about alcohol consumption within the last year, such as if you've ever suffered physical withdrawal symptoms (like sweating or nausea) after attempting to cut back, or whether your tolerance seems to have increased. You can also take a quiz to determine your drinking pattern, and see how your results compare to the national average.
"A lot of people struggling with alcohol problems do not know where to turn," National Institute on Alcohol Abuse and Alcoholism director George Koob told NPR. "Ninety percent of adults in the U.S. with an alcohol use disorder don't get any treatment whatsoever."
The threshold for alcoholism is often minimized and otherwise misunderstood. Casual references to "binge-drinking" and ill-considered jokes about Karen from Finance being an "alcoholic" because she got really drunk at the office holiday party have warped a lot of people's perception about what amount of alcohol is actually a dangerous or unusual amount. But the United States Dietary Guidelines leaves room for just one drink per day for women and two for men, or seven and 14 drinks per week, respectively. The drinking pattern quiz states that nine percent of American adults fall into the highest-risk category, meaning they're exceeding both weekly and daily recommendations.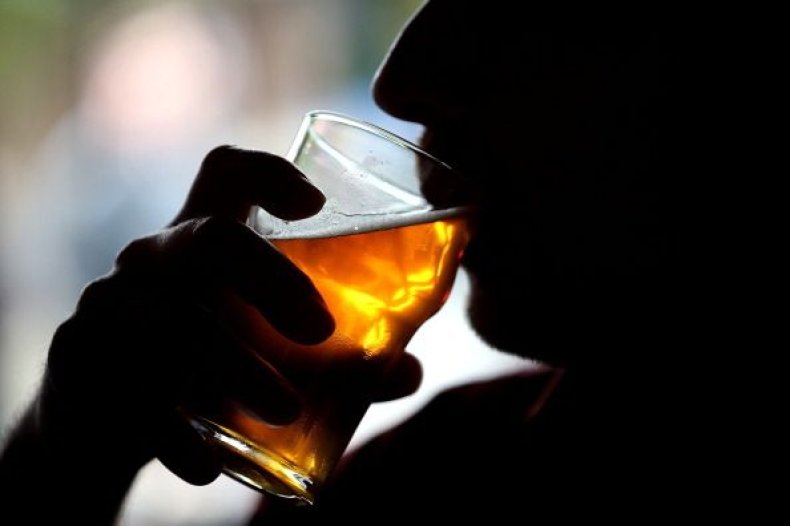 About one in eight American adults struggle with Alcohol Use Disorder, the clinical name for what most people refer to as alcoholism, according to the Washington Post. The new tool aims to not only help users realize whether they might need treatment, but to help them find it in their area if they do.
"Part of the problem is that our thinking about problem drinking in general is really outdated, NPR correspondent Allison Aubrey told host Steve Inskeep. "It's not this yes-no, black-white, you have it or you don't. What the research now shows is that alcohol misuse falls along a spectrum. So some people have a mild problem. Some people have a moderate problem. Some people have a severe problem."