Drinking Soda Could Raise the Risk of Alzheimer's Disease According to Study
Drinking sugary soda could raise the risk of developing Alzheimer's disease, according to a study.
Scientists at Columbia University of New York studied rates of Alzheimer's disease in older people and found a link between sugary drinks and the neurodegenerative condition that an estimated 5.7 million Americans currently deal with. However, more research is needed to prove whether Alzheimer's is caused by these drinks.
The team presented their findings at the Alzheimer's Association International Conference 2018 in Chicago on Monday. The research was therefore not peer-reviewed.
As there is currently no cure for Alzheimer's disease, researchers are racing to find ways to not only ease the symptoms such as memory loss and cognitive decline, but also prevent the condition from developing in the first place.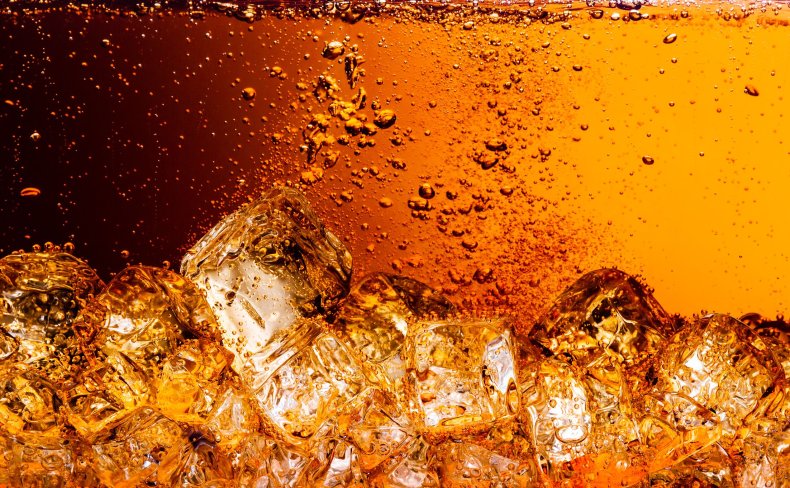 Past studies indicate type 2 diabetes, which can be triggered by consuming excess sugar, is a risk factor for dementia.
To test their hypothesis, the researchers studied 2,226 elderly people who lived in New York City over the course of seven years. The researchers documented the food and drink the participants consumed that contained added sugar, including in soft drinks, fruit drinks and food. Of the total participants, some 429 developed Alzheimer's disease.
The scientists found those who ate 30.3 grams of added sugar per day were 33 percent more likely to develop Alzheimer's compared with those who consumed 5.8 grams per day.
They found similar patterns in those who drank a soda every other day, at 20 grams sugar on average, compared to those who consumed 1 can every 100 days; 23 grams of sugar per day in punch or fruit drinks compared with 0.4 grams; and 2.5 teaspoons of sugar added to food or drinks per day compared with no added sugar.
When all there categories were compared, drinking sugary soda was "significantly" associated with a higher risk of Alzheimer's when compared to other sweetened products, the authors said.
Related: Common painkillers could cause harmful side effects in dementia patients: study
Dr. Doug Brown, chief policy and research officer at U.K.-based charity the Alzheimer's Society, who was not involved in the study, said dementia, the collective name for neurodegenerative conditions of which Alzheimer's is the most common, is one of the 21st century's biggest killers.
"Too much sugar is linked to type 2 diabetes and our previous research has identified type 2 diabetes as a risk factor for dementia," he said.
"This study backs up this evidence, suggesting that excess sugar may increase our risk of Alzheimer's disease, and all types of sugar–from fruit juice to lemonade–have the same impact.
"By cutting down on the fizzy drinks, sweets and cakes and eating a varied and balanced diet we will be able to reduce our risk of developing dementia in later life," he said.
The research is among studies to be presented at the Alzheimer's Association International Conference 2018.
A separate study by researchers in the U.K. and Norway suggested common painkillers could cause harmful side effects in people with dementia. The study involved 162 residents of 47 Norwegian care homes and linked opioid-based medications to negative side effects such as personality changes, confusion and sedation in patients with dementia.
Professor Clive Ballard of the Age-Related Diseases department at the University of Exeter Medical School told Newsweek he hoped the study will "inform a concerted effort to reduce prescribing [of opioids], involving everyone involved in dementia treatment and care. We need to explore non-pharmacological alternatives to improve care."