Drinking a can of soda could cost you roughly 12 minutes of "healthy life," while eating a hot dog could reduce it by 36, according to a study.
On the other hand, the authors of the paper, published in the journal Nature Food, also found that eating a 30g (1oz) serving of nuts and seeds provides a gain of 25 minutes of healthy life—which in this case refers to good quality and disease-free life expectancy.
The aim of the study was to identify environmentally sustainable foods that promote health. To do this, the researchers evaluated more than 5,800 foods in the American diet, ranking them by their impact on human health and the environment.
"Vegetarian and vegan options have become standard fare in the American diet, from upscale restaurants to fast-food chains. And many people know that the food choices they make affect their own health as well as that of the planet," Katerina Stylianou and Olivier Jolliet, two authors of the paper, who conducted the research while working at the University of Michigan, wrote in The Conversation.
"But on a daily basis, it's hard to know how much individual choices, such as buying mixed greens at the grocery store or ordering chicken wings at a sports bar, might translate to overall personal and environmental health. That's the gap we hope to fill with our research."
The researchers analyzed the individual foods based on their composition, finding that substituting only 10 percent of daily caloric intake of beef and processed meats for a diverse mix of whole grains, fruits, vegetables, nuts, legumes and select seafood could add 48 minutes of healthy life per person per day.
This same substitution could also reduce, on average the dietary carbon footprint of a U.S. consumer by around one-third.
"This is a substantial improvement for such a limited dietary change," the authors wrote.
The researchers calculated the impact of the foods on human health using data from a large epidemiological study called the Global Burden of Disease.
"Generally, dietary recommendations lack specific and actionable direction to motivate people to change their behavior, and rarely do dietary recommendations address environmental impacts," Stylianou said in a University of Michigan statement.
In order to evaluate the environmental impacts of the different foods, the researchers used a method known as IMPACT World+ to assess them over their entire life cycle, looking at factors including processing, manufacturing, preparation, consumption and waste.
Based on their findings, the researchers recommend increasing the most nutritionally beneficial foods, including field-grown fruits and vegetables, legumes, nuts and low-environmental impact seafood, while at the same time decreasing those with the most negative health impacts, such as highly processed meat, beef, shrimp, and greenhouse-grown vegetables.
"The urgency of dietary changes to improve human health and the environment is clear," Jolliet said in the statement. "Our findings demonstrate that small targeted substitutions offer a feasible and powerful strategy to achieve significant health and environmental benefits without requiring dramatic dietary shifts."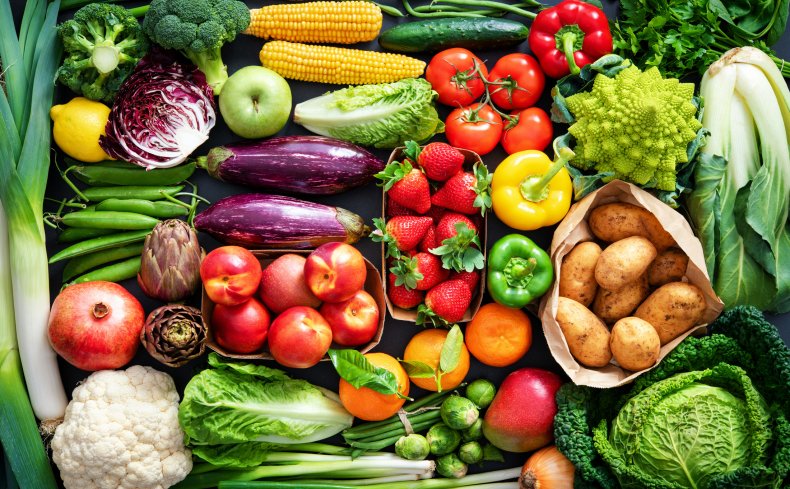 About the writer
Aristos is a Newsweek science reporter with the London, U.K., bureau. He reports on science and health topics, including; animal, mental health, and psychology-related stories. Aristos joined Newsweek in 2018 from IBTimes UK and had previously worked at The World Weekly. He is a graduate of the University of Nottingham and City University, London. Languages: English. You can get in touch with Aristos by emailing a.georgiou@newsweek.com.