Driver Accused of Purposely Hitting Car Over Trump Bumper Sticker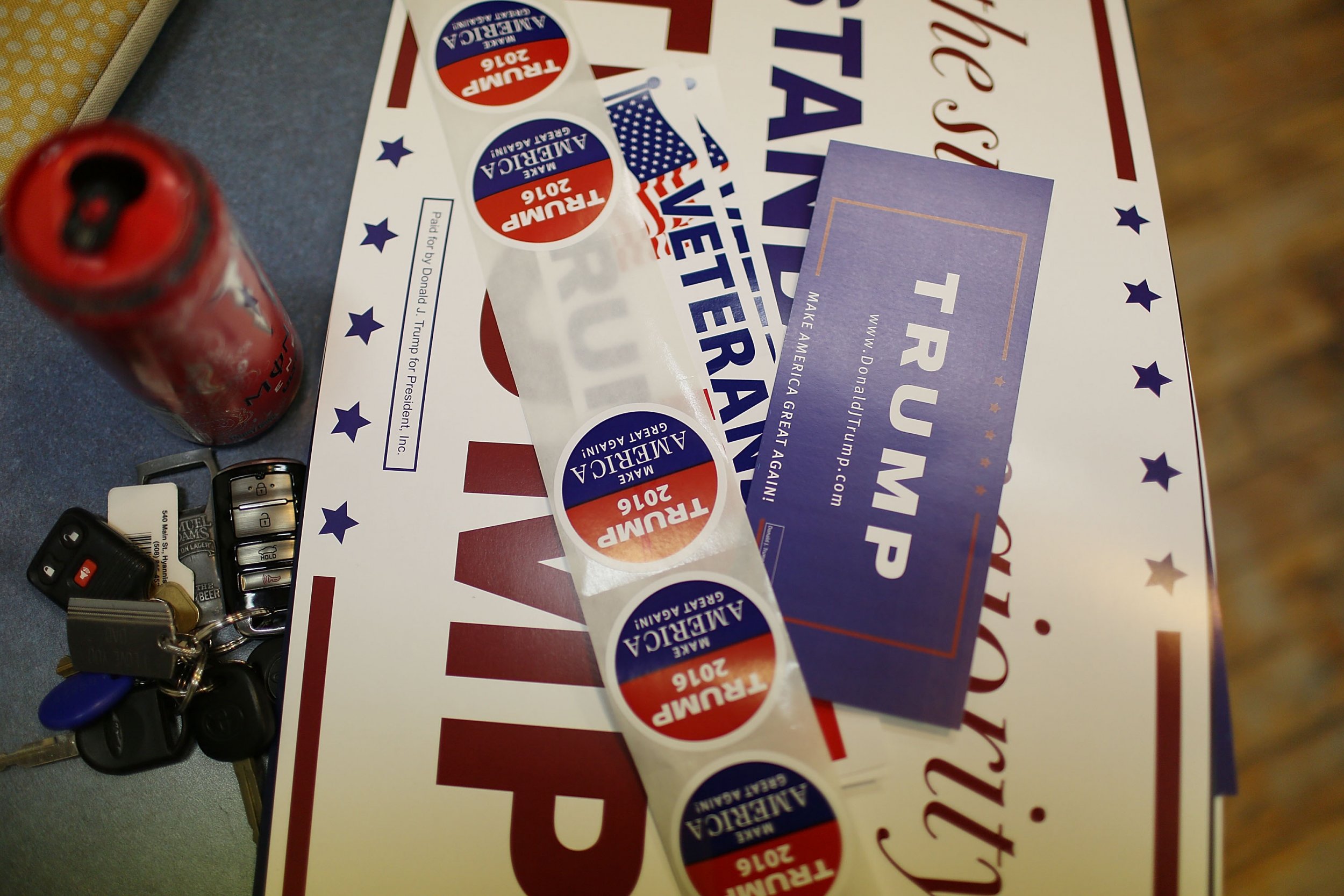 A woman pleaded not guilty on Monday after being accused of ramming her car into another vehicle after noticing it had a bumper sticker supporting President Donald Trump.
Chloe Wright, 25, of Taunton, Massachusetts, is facing charges of assault with a dangerous weapon, vandalizing property and leaving the scene of property damage after the alleged June 30 incident in Hyannis, Massachusetts, according to the Cape Cod Times.
In an interview with CBS Boston, the man who had been driving the other vehicle with his girlfriend in the passenger seat said Wright had followed the couple in her car while honking her horn repeatedly before yelling at him at a red light.
The man said he got out of his vehicle to check if Wright was trying to flag something wrong with it.
"I could hear her screaming out the car, so I'm like 'Man, maybe there's something wrong with my car'," the alleged victim, whose name has not been revealed over alleged fears for his safety, told CBS Boston.
"The first thing she said to me when I came out of the car was, 'Did you vote for Trump?'"
"I was just like 'Yeah, what of it,' and that's pretty much what triggered it," the man said, adding that the woman called him a "racist" and a "bunch of cuss words" over the sticker, which said "Trump" in capital letters and "Make America Great Again."
The man said the woman then drove at him, hitting the driver's side door, which was open, hard enough to bend it.
Footage of the incident captured by the man on his mobile phone and published by CBS Boston appears to show the woman driving her car into the man's door, as a loud crunching noise can be heard.
The man's girlfriend can also be heard shouting, "Oh my god!" before the video cuts out.
The man said the incident "could have ended really badly," and questioned whether it was "worth it" for Wright now that she is facing charges.
Wright was reportedly arrested on Monday over the incident during a random license plates check.
Police noticed the outstanding warrant for her arrest from the Barnstable district court and booked her.
She was reportedly freed on $1,250 bail after pleading not guilty.
The Barnstable Police Department has not yet responded to a request for comment from Newsweek.