Driver, Victim Identified in Las Vegas Strip Crash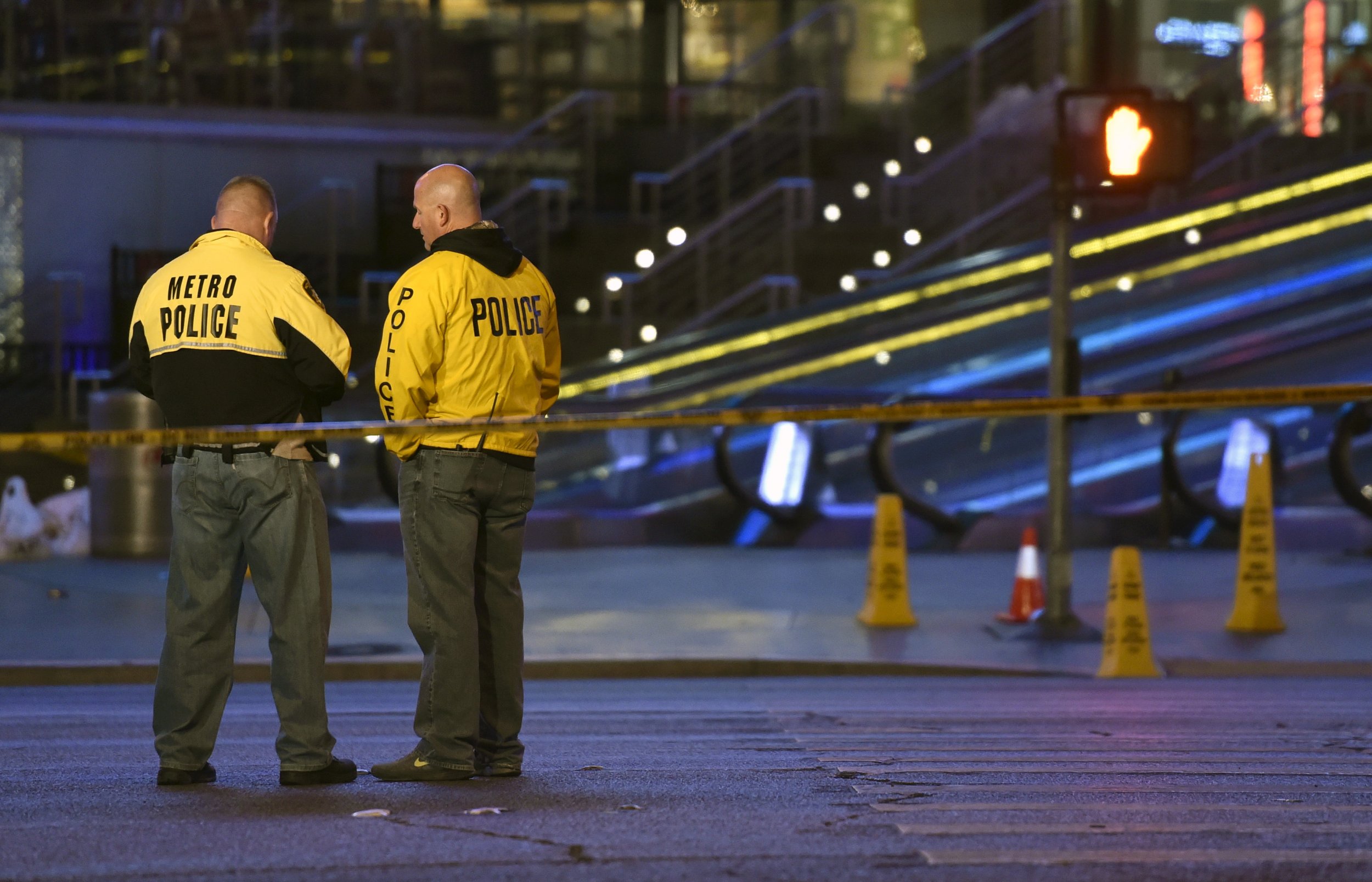 The driver in a deadly car accident on the Las Vegas strip has been identified as Lakeisha N. Holloway, the Oregonian reported on Monday morning.
One person died and 26 were hospitalized after the car plowed into pedestrians strolling along the infamous Nevada destination on Sunday evening. The incident happened near the Planet Hollywood hotel, where the Miss Universe beauty pageant was being held.
Holloway is a 24-year-old from Portland, Oregon. According to the New York Daily News, she had a 3-year-old in the car with her and a captain with the Las Vegas police department, Dan McGrath, said the incident is being investigated as an "intentional" act. She is charged with murder, child abuse and failing in her duty to stop at the scene of an accident, the newspaper reported.
Holloway allegedly drove a 1996 Oldsmobile with Oregon plates onto the sidewalk. She was tested for drugs and alcohol on Sunday evening. Results of the tests have not been released.
According to the Oregonian, Holloway has a criminal history that includes a 2011 conviction for operating a vehicle without driving privileges.
The name of the woman killed in the accident is Jessica Valenzuela, according to a Twitter post by Clark County. The 32-year-old from Buckeye, Arizona was on a trip with her husband at the time of her death, according to AZ Central.
The strip was closed overnight following the deadly accident. It was reopened Monday morning.