Driver Plunges 150 Feet Down Cliff Near Devil's Slide, Prompting Coast Guard Rescue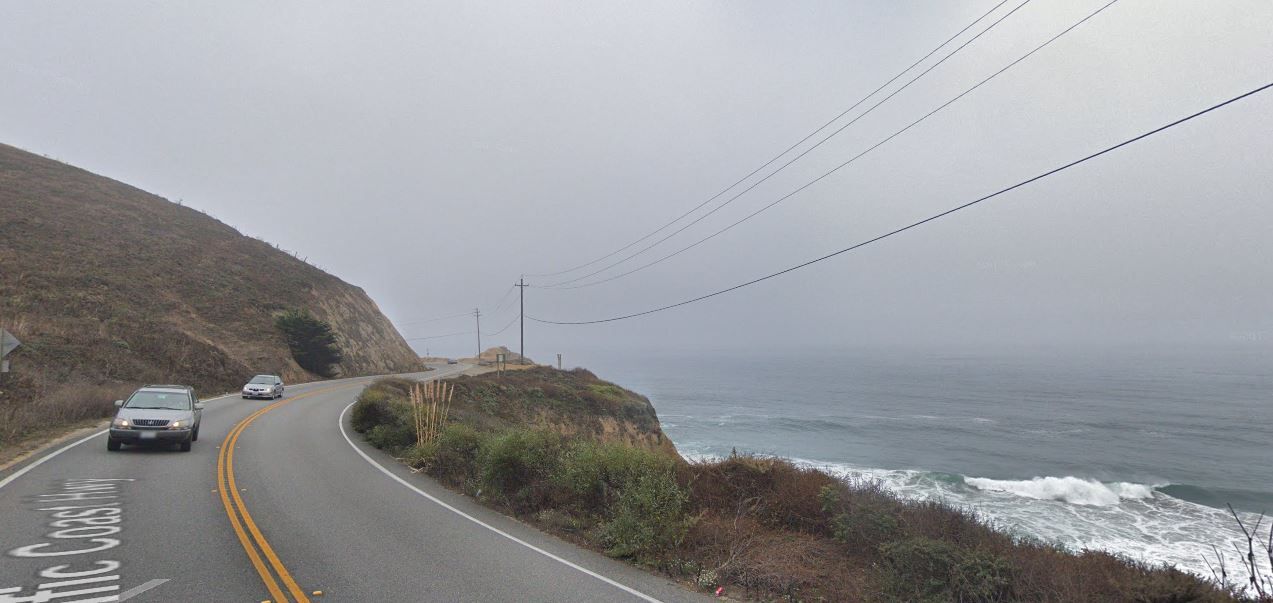 The driver of a minivan survived a 150-foot fall over a cliff near a steep section of the Pacific coast called Devil's Slide.
The crash occurred shortly before 8 a.m. PDT on Friday along Highway 1 at Montara beach, which is on the western edge of San Mateo County just south of San Francisco. The van stopped at the bottom of the cliff and the driver found his way out, according to the California Highway Patrol.
Officers, fire department personnel and the U.S. Coast Guard responded to the scene, and the man was pulled up the cliff back onto the road. Video of the driver's rescue, posted on KNTV and taken from above the scene, shows frothy waves splashing over a wrecked, silver minivan at the bottom of steep cliffs of rock. A Coast Guard member in yellow gear escorts the civilian up the cliff using a rappelling rope.
It's unclear what caused the minivan to fall down the cliff.
"This is a good reminder that if you are traveling along the Highway 1 area...to only pull off the roadway at designated parking areas to take in the view and to please heed the signs indicating no stopping," CHP said.
According to CHP, the driver was believed to be the only person in the minivan at the time of the incident and he suffered non-life-threatening injuries. That man was treated for the injuries at the hospital but his condition was unclear.
After being rescued, the minivan driver was seen moving on his own to an ambulance that brought him to Zuckerberg San Francisco General Hospital, according to KNTV.
The highway patrol did not immediately respond to Newsweek's request for comment.
Devil's Slide is a steep stretch overlooking the Pacific Ocean. It's a popular observation area and there is a trail that people can follow on bike or on foot to take in the scenery.