Driver Kept Going After 8-Month-Old Run Over and Killed
An eight-month-old infant fell out of a moving car on Sunday and was struck by another vehicle, which reportedly kept moving afterward. The infant ultimately succumbed to their injuries and died.
Tragic details continue to emerge about the accident, which occurred in Irving, Texas, at around 10:30 a.m. on Sunday, local news station ABC 8 reported. Irving Police spokesperson Robert Reeves said during a news conference Monday that the infant, whose identity has not been disclosed, fell out of the open back-right door of their mother's car while she was making a left turn.
Police are unsure what might have led to the door being open at that time, but Reeves floated the possibility that the door might have only been partially closed, to begin with.
"We do not believe there was any malicious intent," Reeves said. "We are not calling it a hit-and-run because we don't think the person that ran over the child knows they ran over that child. We are just asking that anybody that was in the area, around 10:30 Sunday morning, to definitely contact us."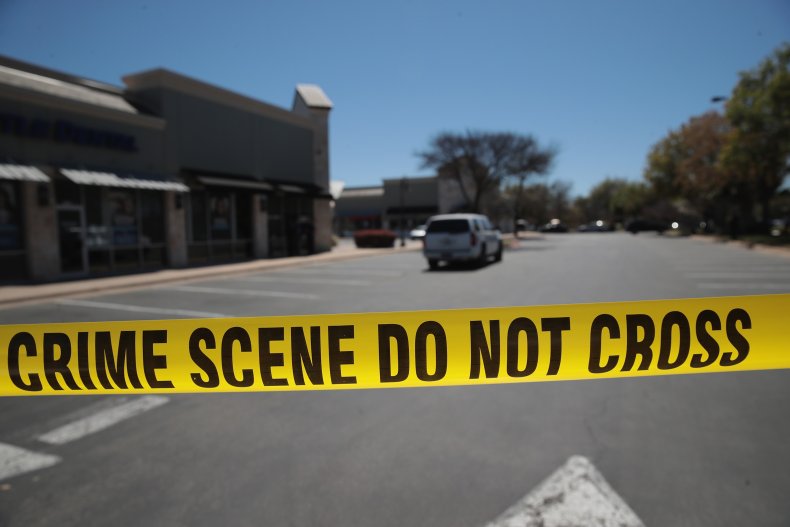 Reeves also noted that the child had not been properly secured in a car seat prior to the accident. Three other children, ages 6, 4, and 2, were also in the car at the time and none of them were properly secured, despite two car seats being present in the vehicle.
"Whether the child wants to or not shouldn't be the reason whether or not the child is secured in the car," he said. "Whoever is operating that vehicle, it's their responsibility to make sure all children are in the age-appropriate seats they're required to be in."
Reeves said that investigation into the infant's death is ongoing. The mother is still being interviewed by detectives and no charges have been filed yet, but child endangerment could be on the table. Irving Police officers are also checking with all nearby businesses to see if any surveillance footage of the incident can be found.
"As an officer makes their career, throughout the years you see a lot of things that you should never have to see," Reeves continued. "Our officers that have young children, this definitely hits home with them. Anybody that has children, this hits home."
Charlotte Jones Greer, a witness to the accident, described the scene to ABC 8.
"My heart just started pounding, it's a baby," Greer said. "I froze. I couldn't even move."
Jones said that a Good Samaritan attempted to save the infant but was not successful.
Newsweek reached out to the Irving Police Department for comment.