Prince Philip Was 'Dazzled by The Sun' in Car Accident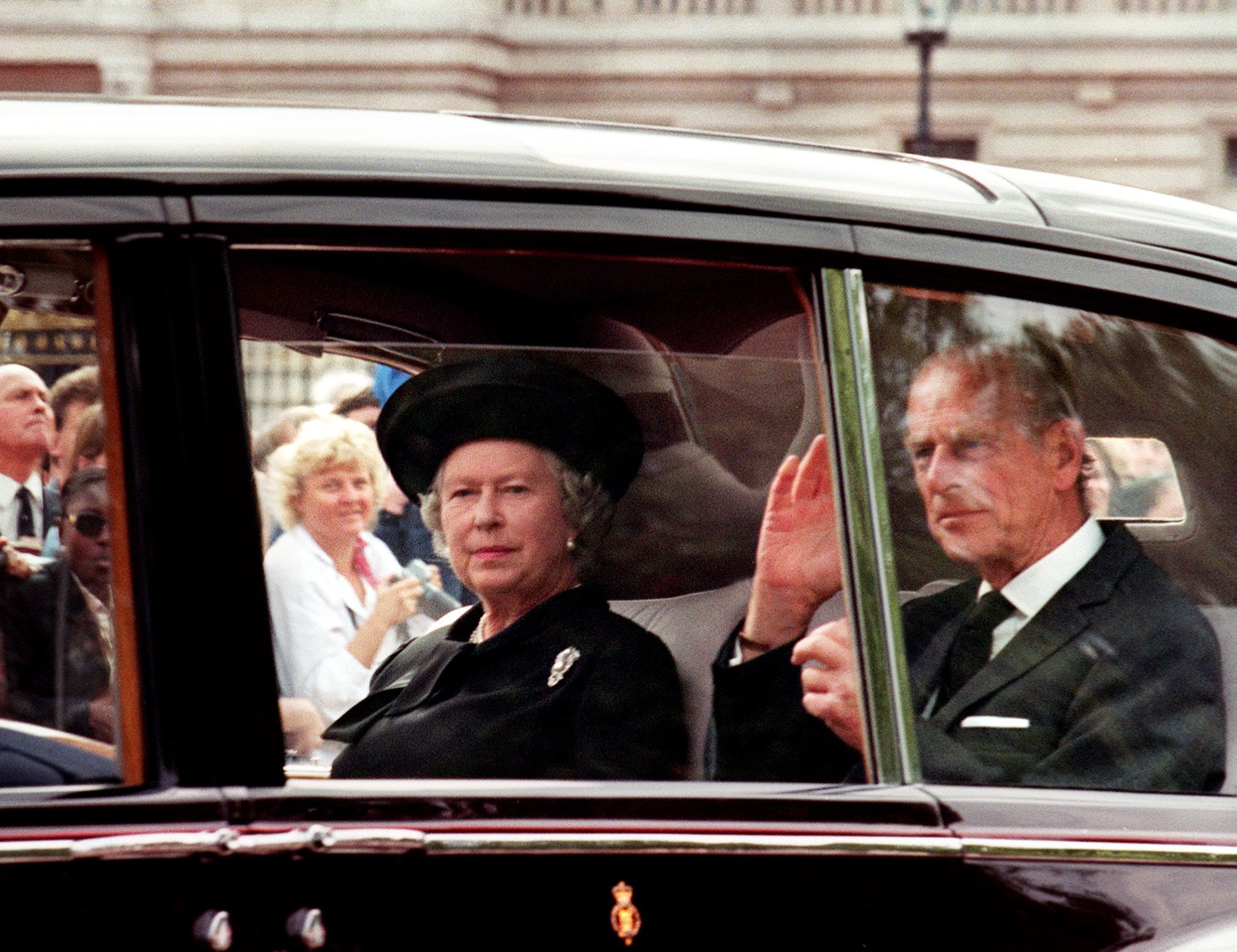 A witness told a British newspaper that he overhead Prince Philip tell a police officer that he had been "dazzled by the sun" when his Land Rover overturned, causing a two-car accident Thursday when the Duke of Edinburgh near one of the royal estates.
Prince Philip, 97, was not injured in the accident, but was reportedly conscious, shocked and shaken, according to The Guardian.
The Sun reported that the duke had been trapped in his vehicle until witnesses first on the scene responded and freed him, but no other accounts confirm that description.
The driver of the other vehicle, a 28-year-old woman suffered cuts and a 45-year-old female passenger broke her wrist, according to BBC News updates Friday. A nine-month-old baby reportedly was uninjured.
Queen Elizabeth Hospital in King's Lynn reportedly saw the two women, who were later discharged. The duke saw a doctor as a precaution but returned to the nearby estate he shares with his wife, Queen Elizabeth.
The witness, 75-year-old Roy Warne, told BBC News he helped free the duke – and the baby from the Kia – after he saw the Land Rover careening across the road. Earlier reports said Prince Philip was pulling out of the driveway at Sandringham Estates in Norfolk when the accident occurred.
Furthermore, Warne described the duke as "obviously shaken," yet he managed to stand and ask about the welfare of the others involved in the accident. The 28-year-old woman drove a Kia.
Warne said he was on his way home with his wife when he witnessed the car – supposedly the Land Rover – roll and end up on the opposite side of the road.
"I saw it careering, tumbling across the road and ending up on the other side," Warne told the Today program of BBC Radio 4. "It would have taken massive force."
With the help of another witness, Warne took action.
"I went to the other car," he said. "There was a baby in the back and, with another man, we got the baby out. Then I went to the black car to help and realized it was the Duke of Edinburgh."
Warne told The Guardian: "There was smoke coming out as if it may explode. There was a baby in the back seat screaming."
Then upon running to the other vehicle, the Land Rover, he and the other rescuer saw "one elderly man" inside, lying on his side with his legs in the footwell; that's when Warne recognized Prince Philip and helped him out of the wreckage.
Prince Philip could stand up and was unharmed, added Warne, "but was obviously very shocked."
Norfolk Police gave standard "breath tests" to both drivers, BBC News reported, but both tests came back negative.
The accident is still under investigation.