Driver Targets French Soldiers as Country Mourns Terror Victims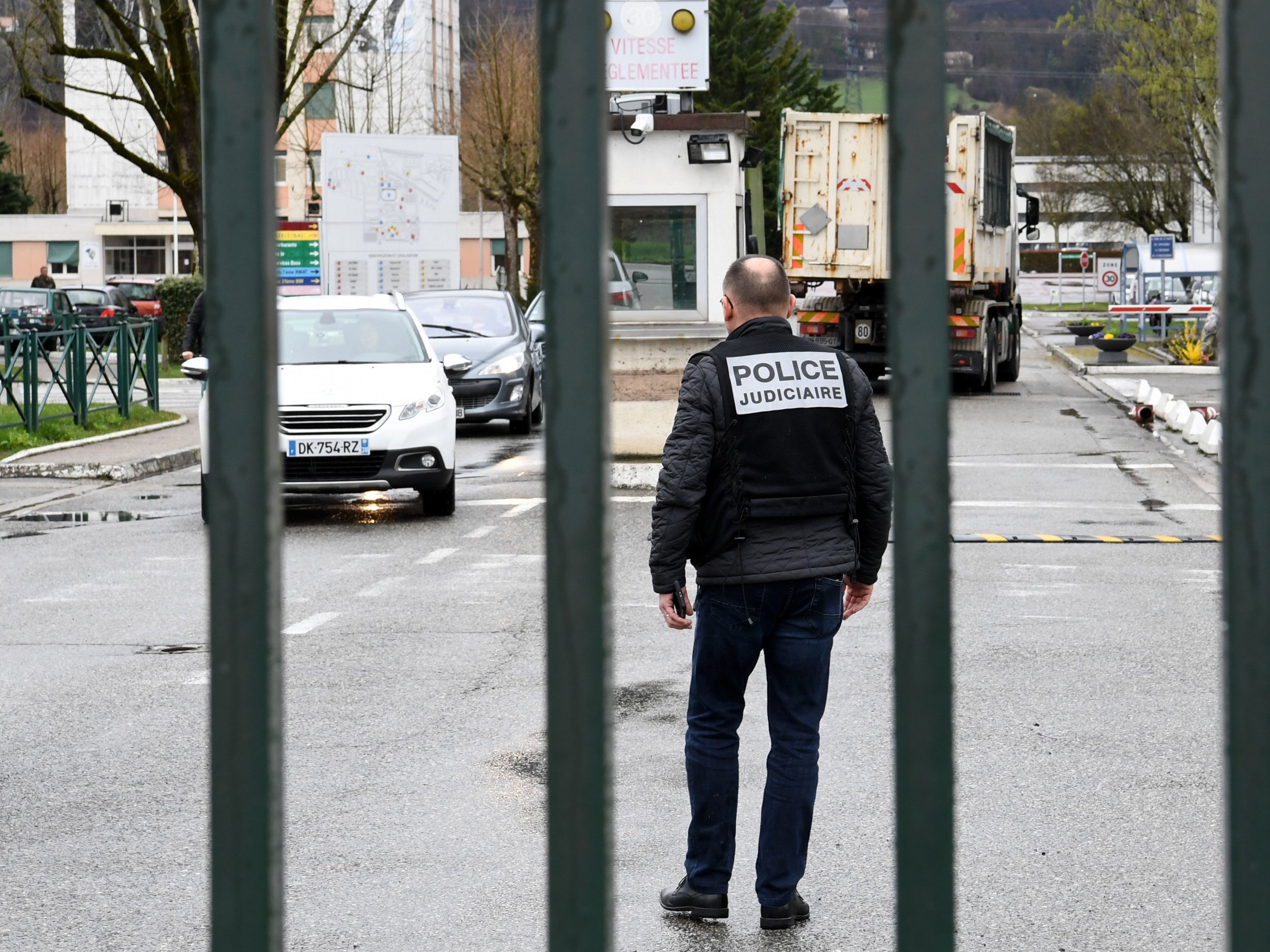 Updated | French police have arrested a man who tried to run over a group of soldiers in southeastern France.
Members of the 93rd mountain artillery regiment were jogging near their barracks in the alpine town of Varces-Allières-et-Risset when the man drove a stolen car at them, forcing the soldiers to dive out of the way, the BBC reported.
French army spokesman Colonel Benoît Brulon said the man had "verbally threatened" the troops as they left their barracks before trying to ram them as they returned. A spokesman for the army's land regiments in the region said soldiers had told police the driver had shouted abuse in Arabic as he first passed them.
A spokesman for the local prefecture said the driver's motives were not clear. "We don't know if it was an involuntary action, an act to try to scare the soldiers or a deliberate gesture," he said.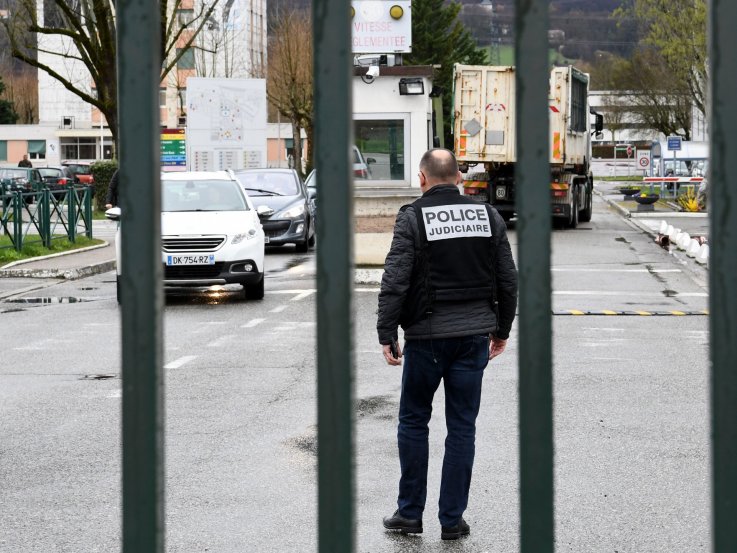 France is on edge following the killing of four people in an ISIS-inspired rampage on March 23.
Radouane Lakdim, 25, began his killing spree when he stole a car in the medieval town of Carcassonne, shooting the driver and a passenger. The passenger later died. Lakdim then fired at a group of local police, injuring one.
He then drove to a supermarket in the nearby town of Trèbes, where he shot two more people dead and took several hostages. Lakdim professed allegiance to ISIS as he entered the supermarket and said he wanted to "avenge Syria" as he opened fire, witnesses said.
All hostages were later released apart from one woman. She was allowed to leave when police officer Lieutenant Colonel Arnaud Beltrame offered himself as a hostage in exchange for her. Beltrame placed his cellphone on a table with an open line, allowing officers outside to listen in on Lakdim's movements.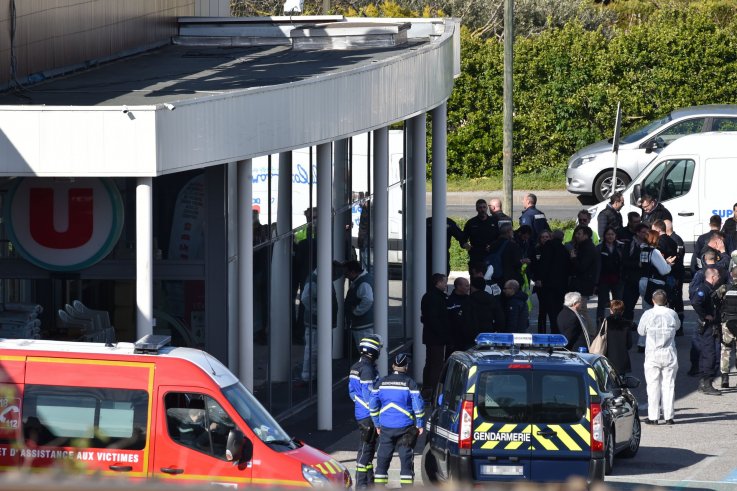 After a standoff lasting several hours, Lakdim shot Beltrame. Police immediately stormed the supermarket and killed the gunman. Beltrame had been shot in the arm and the foot, and had a neck wound caused by a knife. He died in hospital the next day.
A memorial service for Beltrame—who will be posthumously awarded the Legion of Honor, France's highest award for bravery—was held yesterday. At the service, French President Emmanuel Macron said Beltrame's actions symbolized the "French spirit of resistance" and would "remain etched in French hearts."
An earlier version of this story has been updated to reflect the current status of the victims of Radouane Lakdim's carjacking.
Driver Targets French Soldiers as Country Mourns Terror Victims | World