Driverless cars are being tested in major U.S. cities, including New York, but public access to fully autonomous vehicles may still be a long way away.
Waymo, an autonomous car startup, announced Wednesday that it will be sending some of its sensor-equipped fleet to Manhattan this week. The cars will be operated manually by autonomous specialists to create the custom charts of the roadways for the company's software, known as Waymo Driver.
The cars will be driving south of Central Park, extending downtown to the Financial District and through the Lincoln Tunnel to a small area of New Jersey.
Five of the startup's Chrysler Pacifica minivans equipped with their latest technology will be on the streets during the day. Waymo later plans to also introduce Jaguar I-PACE electric vehicles to map the area.
"New York City is the most densely populated city in the country, with bustling avenues, unusual road geometries, complex intersections, and constantly evolving layouts, and we've designed the Waymo Driver to handle these types of complex and dynamic activities that define city driving," the company said in a news release.
The startup added, "The insights we'll gain will help the Waymo Driver improve its ability to perceive and predict the actions of other road users in dense urban areas."
Waymo spokesperson Nick Smith told Newsweek that manually driving the cars is just the first step in the mapping process. The charts will then go through control testing before being used to guide vehicles in simulations and real-world driving.
Smith also said that the company doesn't have "any immediate plans to launch in New York City."
"We've driven in dozens of cities to date but haven't launched a commercial service in each one," Smith said. "We drive in these cities to help us train the Waymo Driver and we are able to apply those learnings broadly across our entire fleet."
Waymo also mapped parts of Los Angeles in 2019 but never launched a commercial program there.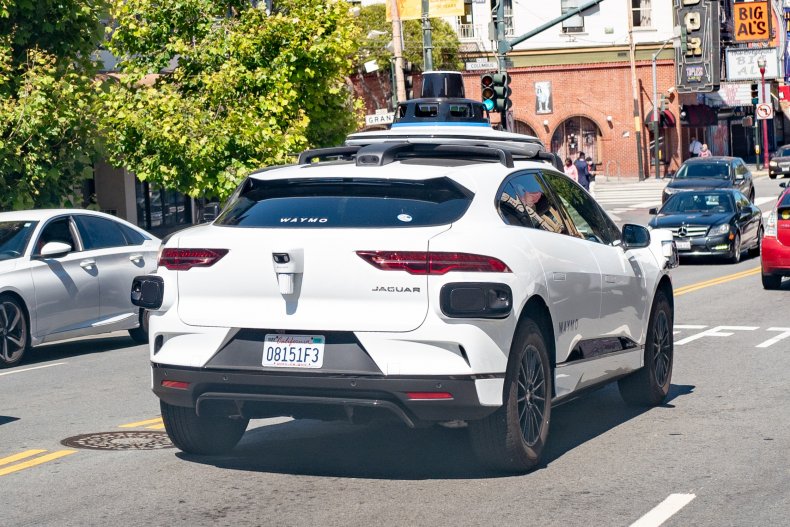 Waymo drove in San Francisco for 12 years before launching its Waymo One Trusted Tester program this summer. The research program allows select residents to hail an autonomous ride within a limited service area.
The company opened its first fully driverless service to the general public in Phoenix in 2020 after several years of operating its tester program in the area.
Tekedra Mawakana, the co-CEO of Waymo, recently told The Verge that the company has driven over 20 million miles on public roads, autonomously, across 25 cities since launching in 2009.
Mawakana told the outlet that the technology is the "engineering challenge of our generation."
"That is what's taking it so long," she said. "To do it, and do it well, I think means two things. One, that safety is at the core of everything we do. And safety takes time. And secondly, we actually have to learn along the way. It's like a process of discovery."