Driver's Diary: I Bought a 2022 Lucid Air Dream Edition Performance
I've been an EV (electric vehicle) and car enthusiast for many years. My first EV was the Tesla Model X around eight years ago, and I've had Teslas ever since.
I keep up with all of the great technology and evolution in this space, and I think Lucid has emerged as the most pioneering of all the new players. So I've been tracking the company for a couple of years now.
Someone dropped off from ordering a Performance, so I was able to sneak in and place my order. When the order was ready, I picked it up at their Millbrae, California studio, which is close to my home.
It exceeded my expectations. The performance is incredible. It has 1,111 horsepower and it accelerates like nothing else I've seen. The steering and handling is superior to any other EV that I've driven.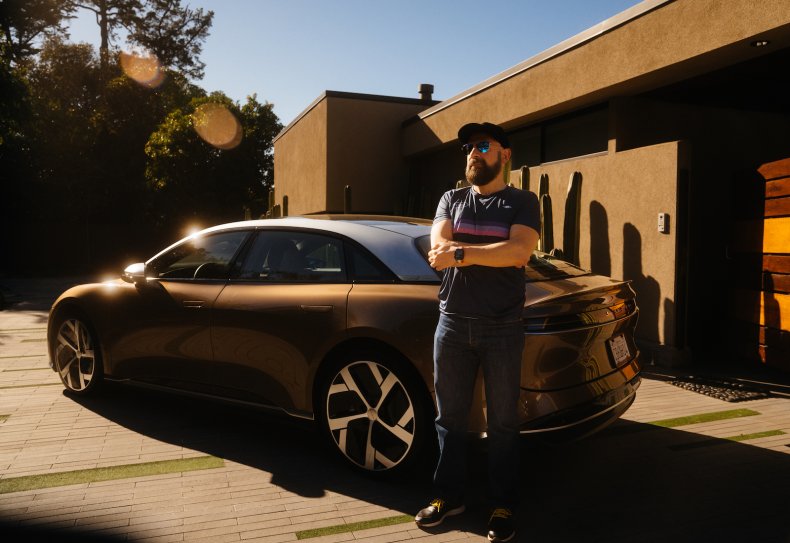 It has different driving modes, Smooth, Swift and Sprint. I mostly drive it in Smooth mode, which already delivers an amazing level of performance and acceleration.
One of my favorite places to drive in the Bay Area is Highway 35, which is right next to the Santa Cruz Mountains. It's a phenomenal place to drive and experience the capabilities of the car. There's winding roads, twists and turns and sharp corners.
I've driven it on highways, small roads and on roads in different levels of repair and maintenance and it's a remarkably balanced car. It's both comfortable and engaging at the same time. I've owned an Audi R8 and I own a Ferrari 458, and the balance is remarkable on the Lucid.
I expect the software to evolve quite a bit to be more complete. That comes with the territory of wanting to drive and own a pioneering new brand. For example, there's no way you can mute the GPS directions. That's pretty annoying.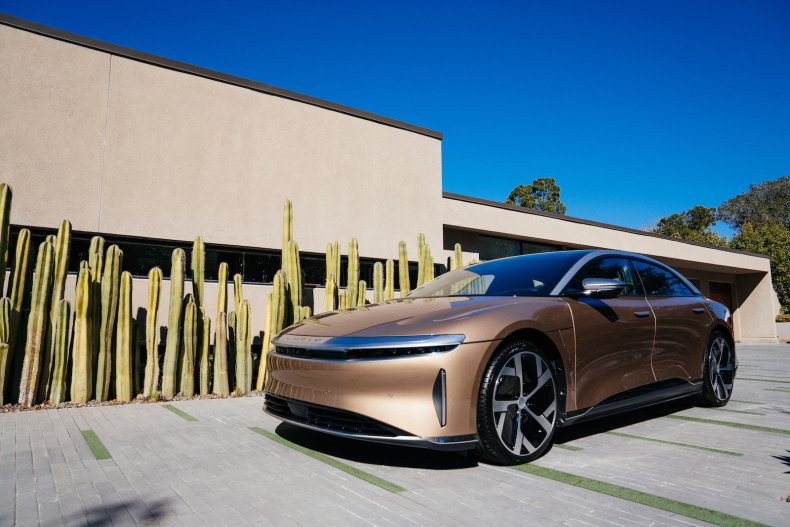 The software will also need to be faster to make sure that you can get access to the different parts of the menus without waiting there. I'm sure they're going to focus some of their efforts on both completing the suite of software features as well as making it higher-performing.
I can't stand the driver assistance features. I like to drive.
Charging has been pretty seamless. It comes with three years of free charging at Electrify America stations. If you charge at 150 kilowatts, it takes roughly 45 to 55 minutes to fill it up completely if it's from zero and you want to go up to 100 percent.
I try to avoid the 50-kilowatt chargers because they would take too long. And I haven't found any 350-kilowatt chargers near my house, so I'll be on the lookout for those when we travel with the car.
I'd say it's hands down the best EV on the market today. And I'm excited to share it with the community on Turo. I know there are a lot of car enthusiasts on Turo, so I'm excited to see the look on everyone's faces when they start driving it.
If you can afford it, you'll be incredibly impressed with this car's performance.
Andre Haddad is a tech executive in California. He's the CEO of Turo, a car-sharing platform. All views expressed in the article are the author's own, as told to Newsweek's James McCandless.
Have a brand new car and want to talk about your first month of ownership? Reach out at j.mccandless@newsweek.com.