Driver's Limb Amputated Following California Road Rage Crash: Police
A woman has been arrested following a California road rage crash that led to the amputation of a driver's limb, according to police.
California Highway Patrol (CHP) officers raced to State Route 91 in Corona after the woman allegedly rammed her Jeep Wrangler into a Tesla, forcing two cars off the road on August 12.
Kaylynn Heatley, 21, fled the scene following the multi-car crash, according to Fox11 Los Angeles citing police. All victims were then transported to the hospital with "major" injuries, according the CHP.
The outlet added the injuries sustained in the crash were so severe for one victim that they needed to have one of their limbs amputated.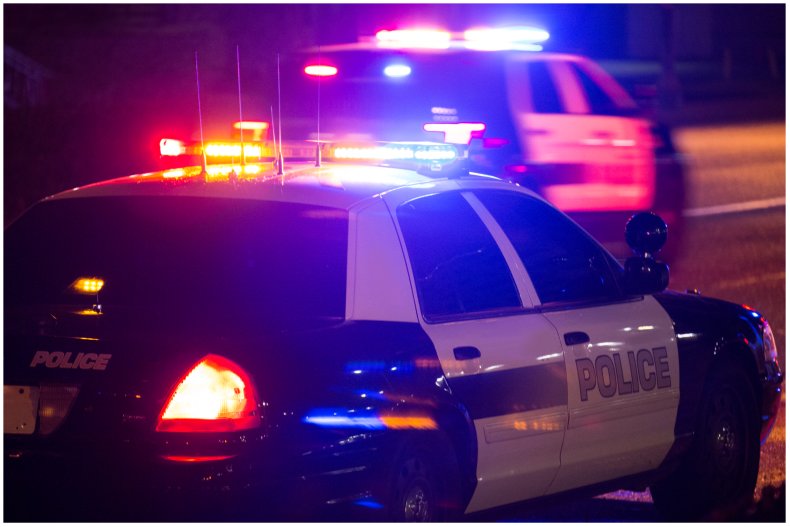 Every year, tens of thousands of people are injured in crashes on roads across the state of California.
According to the CHP, in 2020, more than 500 people were killed and 57,000 others were injured in crashes "caused by unsafe speed."
CHP officers later obtained the Jeep's license plate and found Heatley's Wrangler at an address in Placentia.
Investigators then took the vehicle into evidence.
Heatley, from Yorba Linda, was apprehended on Monday on suspicion of assault with a deadly weapon, hit and run and reckless driving causing great bodily injury with a felony enhancement for permanent disfigurement.
The CHP has asked anyone with any information is asked to contact its Riverside office at 951-637-8000.
Newsweek has contacted the CHP for comment.
Every day people are killed and injured in horrendous crashes involving cars and other vehicles across the U.S.
Earlier in August, two brothers were killed after an elderly driver crashed their car into the side of a North Carolina restaurant.
The fatal accident happened when Jesse Lawrence, 78, careened over a busy road in an SUV and hit the right side of the Hardee's.
Lawrence reportedly plowed into the front two windows and hit the two brothers who were visiting the restaurant.
Christopher Ruffin, 58, was pronounced dead at the scene and his older sibling, 62-year-old Clay Ruffin, was taken to a nearby hospital for treatment. But he ultimately died as a result of his injuries.
Employees told WRAL that the brothers had been eating breakfast at the time of the accident.
Witness Gabriela Palacios Alonzo told the network: "I heard the young lady screaming from the drive-thru and I look in the mirror and I just see glass everywhere.
"A Black male [was] trying to get up. He wasn't able to. He was outside on the sidewalk. He was in a bad state."