Drivers Want Less Invasive Safety Features, IIHS Study Shows
A new survey conducted by the Insurance Institute for Highway Safety (IIHS) reveals that drivers prefer safety systems with less automation than those that assume larger control over vehicle operations.
IIHS researchers conducted the nationwide survey of more than 1,000 drivers that focused on three common safety and driver assist technologies: lane centering, automated lane changing and driver monitoring.
"Automakers often assume that drivers want as much technology as they can get in their vehicles," says Alexandra Mueller, the survey's primary designer. "But few studies have examined actual consumer opinions about partial driving automation."
Lane centering technology typically works alongside a lane keeping systems to keep a vehicle positioned in the center of a lane. It is a next-generation technology that has evolved to address the ping pong effect that was a hallmark of many early lane keeping systems.
Automated lane change technology works with blind spot monitoring (with or without collision assistance) and adaptive cruise control, allowing a vehicle to switch lanes at the command of the driver, when certain criteria is met and it is safe, in the system's view to do so.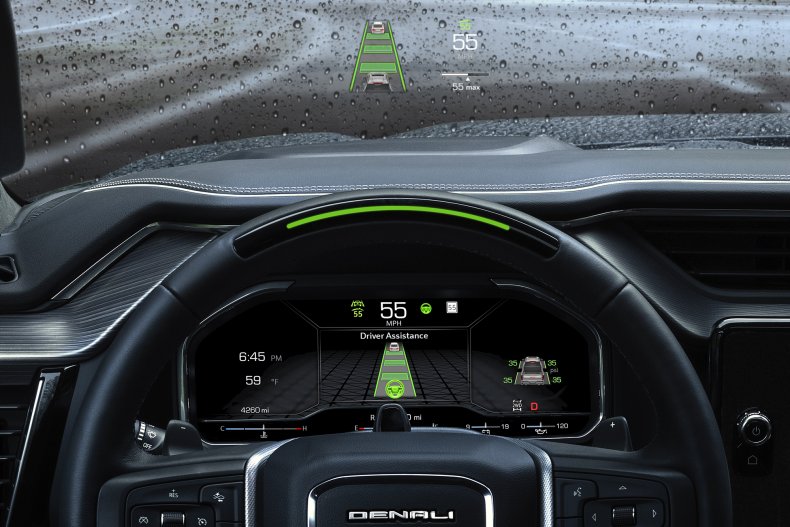 Driver monitoring systems use cameras and sensors to detect certain head, eye, and hand movements that signal that a driver is not paying attention to the road ahead, and alert them to the fact using a series of audio and visual signals. If the lack of attention occurs for an extended amount of time, many of these systems purposefully fail and require the driver to take the wheel to safely operate the vehicle.
The IIHS survey revealed that customer interest in the three types of technologies is strong, however, they prefer them to be only partially automated, allowing drivers to stay engaged with the driving experience. This engagement includes "hands on" versions of the technologies rather than "hands off".
For example, the Mercedes-Benz S-Class will initiate a lane change upon command, steering itself into the next lane over. Drivers in the survey preferred that the system allow a driver to initiate the change themselves while the system works to ensure the coast is clear to do so.
The survey also showed that drivers have a high tolerance for several different types of driver monitoring technology including those that require the driver's hands to remain on the wheel.
"The drivers who were the most comfortable with all types of driver monitoring tended to say they would feel safer knowing that the vehicle was monitoring them to ensure they were using the feature properly," said Mueller. "That suggests that communicating the safety rationale for monitoring may help to ease consumers' concerns about privacy or other objections."
Survey respondents were mostly in agreement that hands-free lane centering technology, like can be had with the Ford BlueCruise and General Motors Super Cruise systems, would make driving safer and more comfortable. However, some expressed concern about the misuse of the technology saying that it would give drivers the opportunity to disengage with what was happening around them and focus on other tasks instead.
IIHS says that these concerns "illustrate customers' fuzzy understanding of the limits of partial automation".
More than half of the drivers surveyed said that they would be "somewhat likely" to purchase a vehicle with some form of automatic lane changing technology if they price was not an issue.