Drone Awards 2018 Photographer of the Year Winners: Amazing Aerial Photos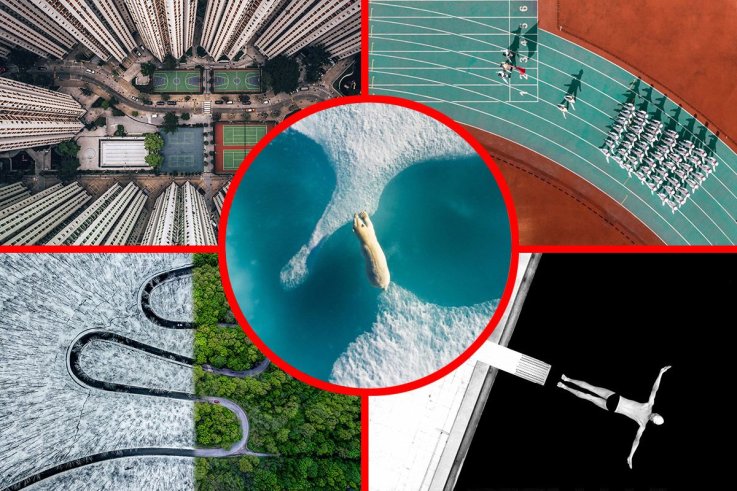 Drones have been around in some shape or form since unmanned balloons floated across France in the late 1700s. They've were used by Austria to drop bombs in the mid-1800s, before being equipped with cameras in the late 1800s.
But the drone didn't truly take off in popular culture until around five years ago, when new technology meant they were cheap enough for ordinary civilians to buy. Since then, drones have been used in increasingly innovative ways, from detecting looming shark attacks to delivering packages.
Drones have made an indelible mark on our visual culture, too. Where once people had to hire a helicopter in order to capture aerial shots, now they can take smooth aerial video and images for as little as $30.
This ability to comb landscapes from the air has led to some strange and gruesome discoveries—a dead mountaineer lost to the Himalayas, or a huge prehistoric monument in a farmer's field.
But most of all, drones are known for capturing stunning images from places that are usually too difficult to capture from above. The best of these have been honored by the 2018 Drone Awards photo contest, which has picked the best drone-assisted photography of the last year.
This year's grand prize winner is Florian Ledoux from France, who captured a polar bear leaping between two masses of ice in Nunavut in Northern Canada.
Other categories in the competition included nature, people, sport and wildlife. Subjects ranged from sharks, a warehouse fire, and a pilgrimage, demonstrating the enormous versatility of drone photography.
Sometimes you need to take a step back and look at the whole picture—a truism these drone images prove. From revealing hidden patterns in the landscape, to showing how tiny and fragile the human figure really is, these are the most beautiful drone photos of the year.