Organs by Drone? Unmanned Flying Vehicles Could Soon Carry Body Parts for Human Transplants
Since their surge in popularity in recent years, drones have been heralded as the future of transportation, carrying everything from packages to people. But they could also revolutionize the medical field as well by being used to transport human organs for transplants.
Currently organs are transplanted across the country either by commercial aircraft or expensive charter flights. But with drones, individual organs could be transported directly from the hospital where the body part has been removed to the hospital where the patient is awaiting the organ to be implanted.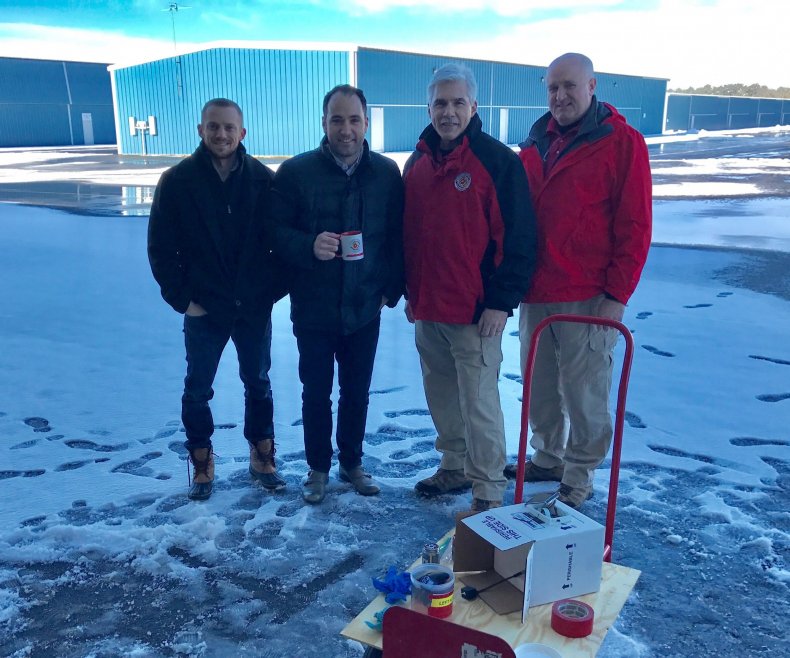 Dr. Joseph Scalea at the University of Maryland Medical Center, in Baltimore, has been leading the charge to turn this fantasy into a reality.
"Three years ago I began asking myself why it is that we need to wait for commercial aircraft for deliver our organs. My patients cannot receive organs, because there is not an available flight. And I don't accept that. I think we need to do better than that—we can do better than that," Scalea told Newsweek.
"We teamed up with some smart people…and together we came up with some incredible solutions for how we can increase access to transplantation using drones," he added.
In March, the university was notified that a kidney not healthy enough to be used in a transplant was available for testing. In order to preserve the kidney and monitor its condition, a special carrier device was created called the Human Organ Monitoring and Quality Assurance Apparatus for Long-Distance Travel (Homal). The wireless biosensor, combined with a global positioning system, provided real-time data on the organ's temperature, pressure and location.
Related: FBI warns drones "will be used" by ISIS, MS-13 to attack U.S.
Fourteen drone organ missions were performed using a DJI M600 Pro drone. The unmanned aerial vehicle (UAV) flew for 62 minutes, carrying the kidney at speeds of up to 42 miles per hour. The organ remained healthy for 4.5 hours of testing, and biopsies before and after the flight found that the kidney had suffered no damage due to drone travel. The results of the tests were published in the IEEE Journal of Translational Engineering in Health and Medicine in November.
"At present, we don't have a real way to monitor the organs when they are shipped. So I began to ask myself, If we are going to put those things up on it, we need a way to ensure for the recipient, for the transplant surgeon, for the nurses, that the organ that lands is the same quality as when it left," Scalea says.
"The benefits of the drones are multiple. The ability to autonomously move an organ from point A to point B eliminates multiple carriers, lots of time between explant and implant, potentially improving the quality of the organ when it goes into the recipient. And that's what this is all about—a better outcome for the recipient in a more efficient way," he adds.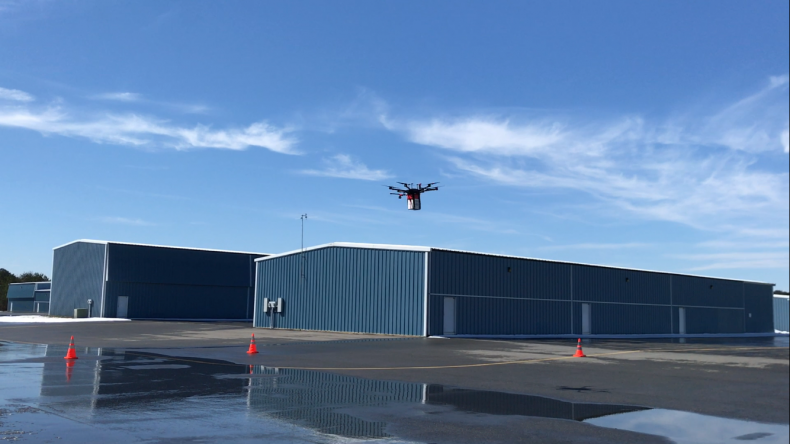 Scalea noted that more tests would need to be conducted in 2019 to prove the viability or organ delivery by drone, before working out the logistical and legal hurdles for hospitals to incorporate drone delivery for medical supplies.
U.S. Federal Aviation Administration regulations prevent UAVs flying higher than 400 feet (122 meters) and faster than 100 miles per hour. The UAVs are also not allowed to travel over people and federal buildings and must be kept in the operators' line of sight at all times. All these restrictions currently make it almost impossible for drones to reach hospitals in built up metropolitan areas.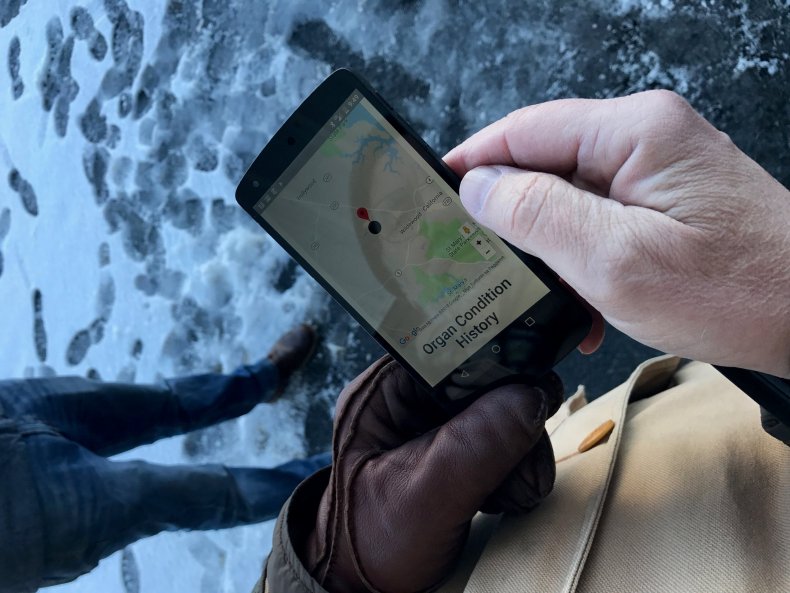 But if these challenges can be overcome, the potential benefits are huge. About 20 percent of donated kidneys in the U.S. are discarded because they can't get to the matching donor fast enough. This is the equivalent of 2,700 living organs wasted every year. Scalea hopes that once the various legal and technological hurdles are overcome, organ drone delivery will see both organs delivered quicker to patients in need, and fewer donated organs thrown away.
"Transportation of organs has not been innovating in 50 years, and I think we are on the doorstep of actually making a difference. This is the kind of technology that can really move the needle," said Scalea.
"The reduction of time between explant and implant using more efficient means like drones, has the potential to be one of the biggest and most impactful changes in transplantation in the last several decades," he added.