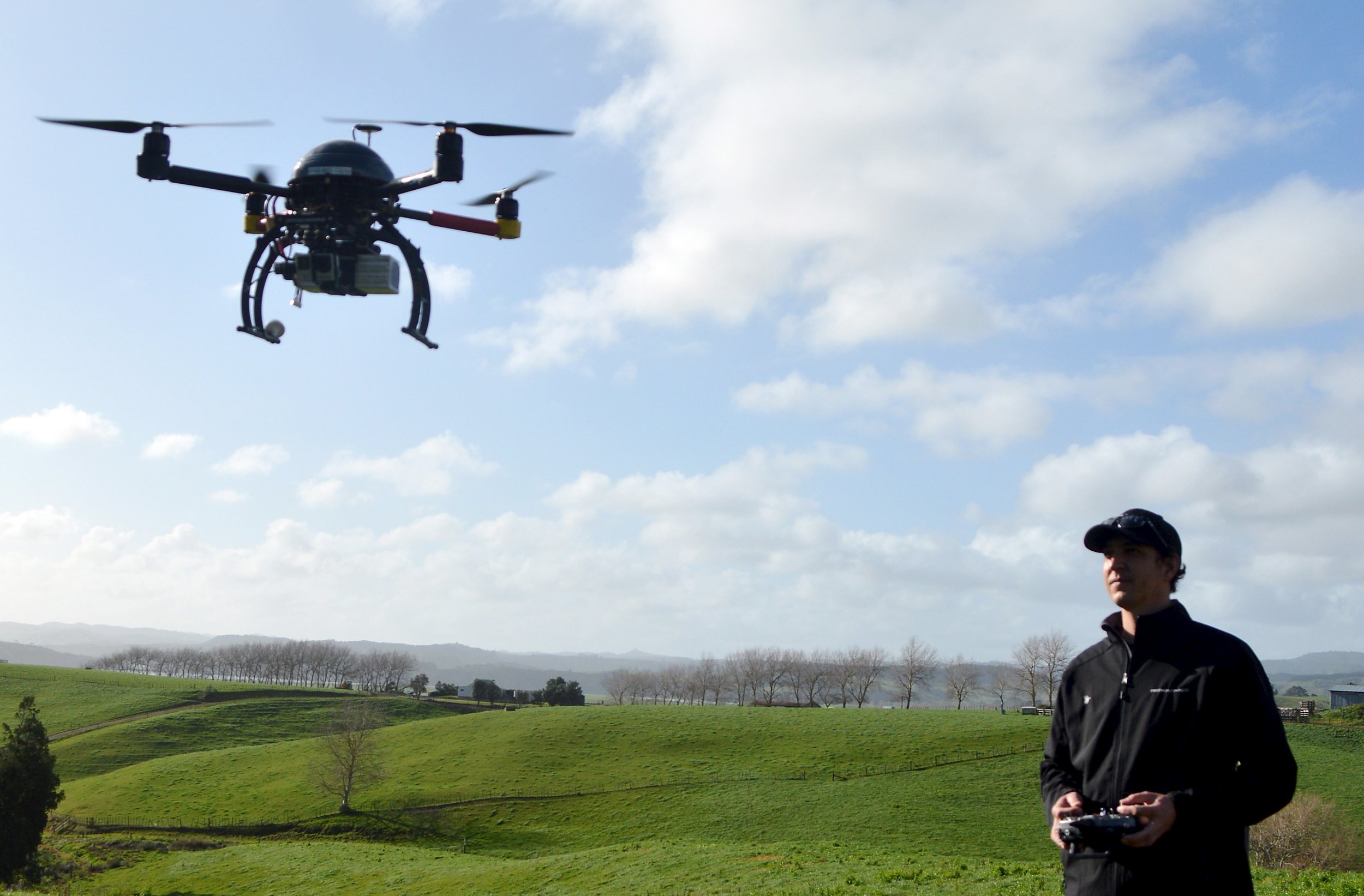 In what may be the first known case of a hobbyist drone hitting a passenger plane, a British Airways plane was struck in the front of the aircraft on Sunday afternoon at London's Heathrow Airport.
The airplane, flying to Heathrow from Geneva, landed safely despite the collision at 12:50 p.m. local time. No arrests have been made for the owner of the drone, which was flying 1,700 feet in the air over a park about 10 miles southeast of the airport.
London's Metropolitan Police are investigating the collision, and British Airways is expected to share a report on the incident by Wednesday, according to NPR. The plane came out unscathed. "Our aircraft landed safely, was fully examined by our engineers, and it was cleared to operate its next flight," a British Airways spokesperson tells Newsweek. "Safety and security are always our first priority, and we will give the police every assistance with their investigation."
Police are asking for people in the Richmond Park area to come forward if they find any scattered drone parts. A Heathrow Airport spokesperson said flying a drone so high near the airport was "both illegal and clearly irresponsible" and asked for more government regulation to avoid future collisions. "Stronger regulation and enforcement action must be a priority for the Government to ensure that the airspace around British airports remains amongst the safest in the world," the spokesperson said in a statement.
In the United States, it is illegal to fly a drone above 400 feet and within 5 miles of an airport. The Federal Aviation Administration (FAA) has a more stringent rule for drone operators nearby Washington, D.C., banning any sort of drone flights within a 15-mile radius of the capital.
The United Kingdom does not have a drone registration system like the one in the United States that was instituted this past December. As of February 8, the FAA said 329,954 owners have signed up for the registry. After registering, the drone owners need to put a sticker on their drone with its registration number.
According to a study from the Center of the Study of the Drone at Bard College, there have been 321 "close encounters" cases in two years in which airline operators had a near run-in with illegally wandering drones in the national airspace. There has yet to be a direct drone-plane collision in the United States.
Newsweek followed up with Heathrow Airport for more information and will update when we hear back.