Drone Images Show Destruction of Aleppo, Syria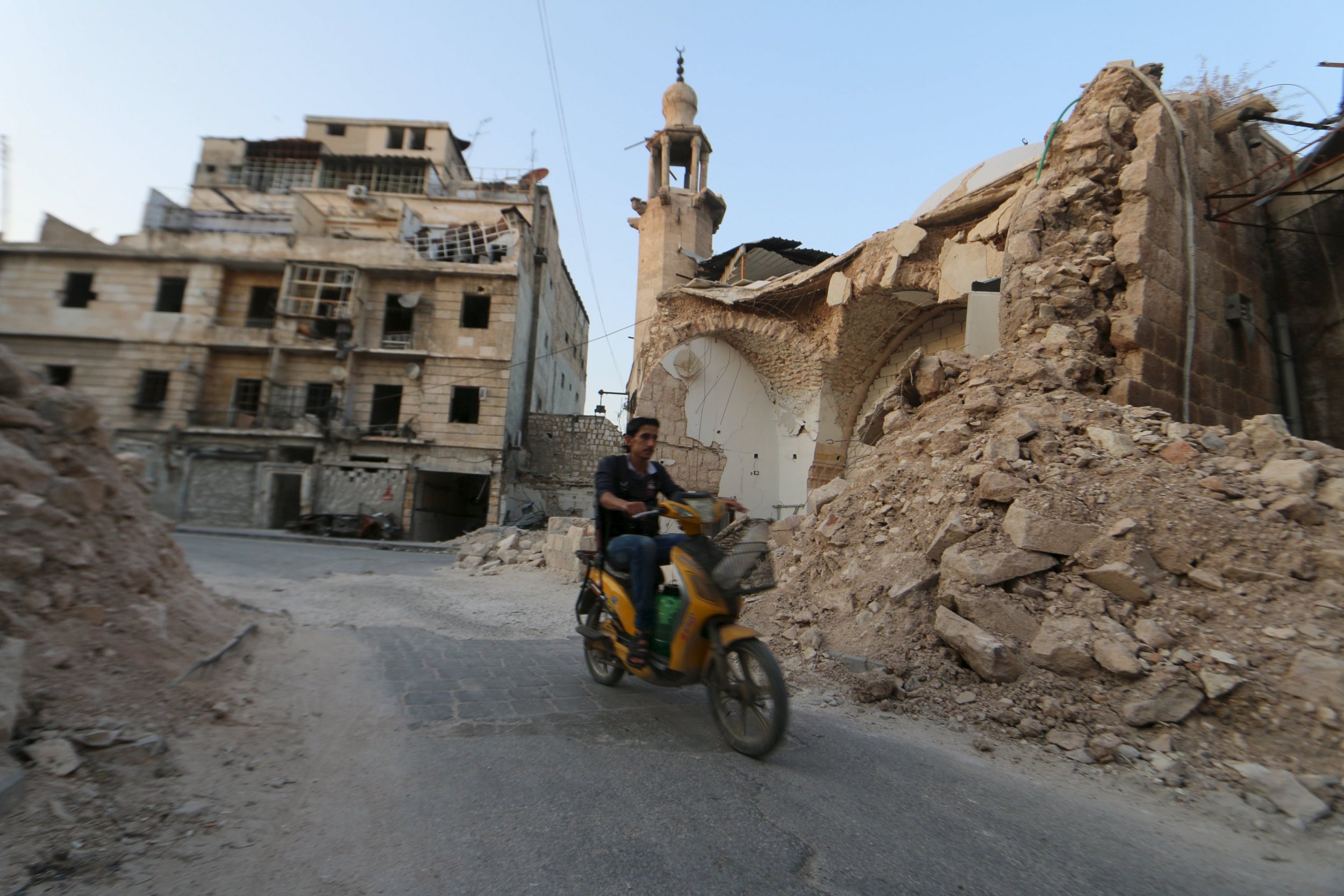 Photos taken by a drone and published on Twitter on Thursday show the destruction of the city of Aleppo caused by four years of violence in Syria.
The photos were posted on the Twitter account of Sakir Khader, a journalist with Volkskrant, a Dutch newspaper, and show the ancient city of Aleppo, a UNESCO World Heritage Site, in ruins.
Since 2013, Aleppo—along with a number of other sites in Syria, including the ancient city of Bosra, the ancient city of Damascus and Palmyra—has been on the list of World Heritage Sites in danger. Last month, members of ISIS destroyed shrines in Palmyra.
The photos are similar to drone images published by Al Jazeera earlier this year.
The civil war in Syria, which entered its fifth year in March, has killed 230,000 people and created 4 million refugees since 2011.