Drone Pilots Will Assist in Disaster Relief and Recovery Efforts During and After Hurricane Florence
Drone pilots are preparing for recovery relief after Hurricane Florence has passed.
Florence has ravaged the Carolinas and is moving through Virginia. A small army of drone pilots have been watching the forecasts and are staging in areas where they will be useful as a part of the disaster response. Their job is to quickly identify and, at times, fix damage caused by the storm.
"When we're predeployed, we have our rations—it's an ongoing joke of beef jerky and pretzels," said Hadley Doyle-González, who runs SMG Drones, in Palm Beach, Florida, Wired reported on Saturday. "We have a ridiculous amount of batteries. We need to be able to fly for 24 hours with no power."
Florence has brought torrential downpours, wind blasts, coastal erosion and flooding. There are at least 100 operators in 53 drone teams, each team with one drone, Fortune reported on Saturday. The operation of recovery efforts is being coordinated by the Washington-based industry, Edison Electric Institute. Other local providers are offering their own drones as well, including Duke Energy Corp. and Southern Co.
Drones can prove useful during recovery efforts in quickly finding issues in flooded and dangerous areas. The drones are fitted with aerial equipment such as infrared and high-zoom sensors meant to locate and inspect substations and locate malfunctioning equipment like broken solar panels and downed power lines.
Drones have been used previously during hurricanes to assist in disaster relief. When Hurricane Harvey hit Houston in 2017, they were used to assess a broken substation and build a back-up. Drones can also be useful in checking generators at hospitals and alerting residents to necessary information.
North Carolina Governor Roy Cooper advised enthusiasts not deploy their own, private drones that could interfere with recovery efforts. "We don't want people to fly these drones and put people's lives and properties at risk," he said during a press conference on Friday.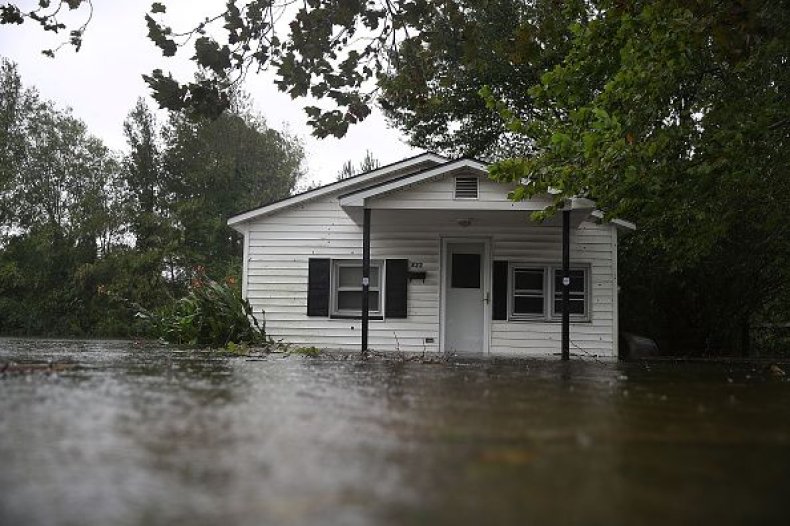 The New York Power Authority has offered their own drones, according to spokesman Paul DeMichele, and these six drones are on standby. Insurance companies such as Travelers Cos. and United Services Automobile Association say they will use the drone technology to collect damage evidence for claims after the storm.