Human-Carrying Taxi Drone to Be Tested in Nevada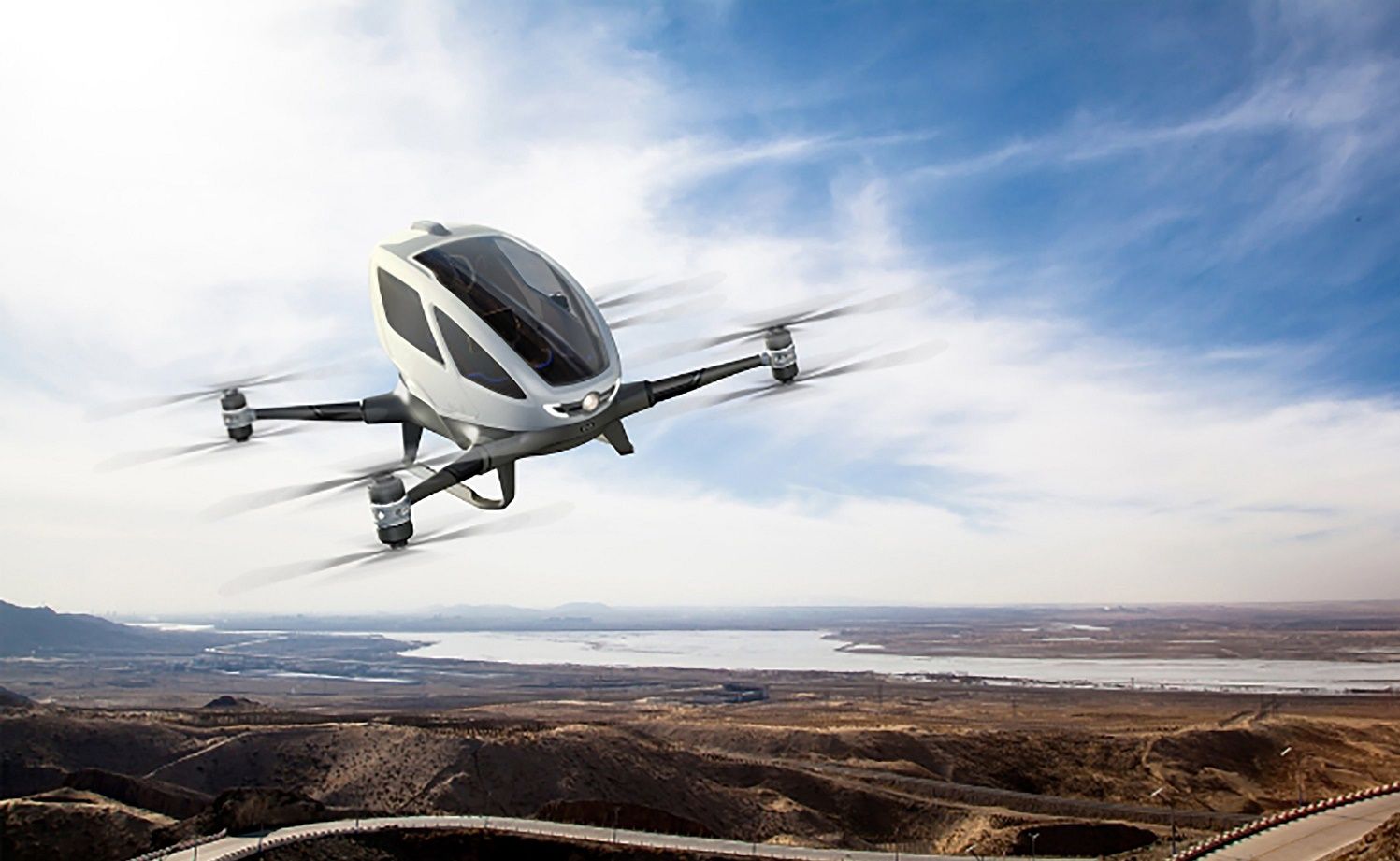 An autonomous drone capable of carrying human passengers is to be tested in Nevada in the first test of its kind in the United States.
Chinese drone manufacturer Ehang received approval from the Nevada Institute for Autonomous Systems (NIAS) and the Governor's Office of Economic Development (GOED) for its 184 drone to be tested later this year as part of an "historic" agreement.
"Partnering with GOED and NIAS is a big step for Ehang 184 to move forward to government regulatory approval of the unprecedented innovation in the U.S. and globally, which will lay the foundation for its commercialization and building up the aerial ecosystem in the future," Huazhi Hu, founder and CEO of Ehang, said in a statement.
Nevada was one of the first states to permit testing of driverless cars and Ehang hopes the testing of its taxi drones will be the first step in making the technology widely available.
A prototype of Ehang's taxi drone was on show at the Consumer Electronics Show in Las Vegas earlier this year, with the Guangzhou-based firm claiming it could carry a passenger for up to 23 minutes at speeds of up to 63 mph.
"The state of Nevada, through NIAS, will help guide Ehang through the FAA [Federal Aviation Administration] regulatory process with the ultimate goal of achieving safe flight," said Tom Wilczek, a defence specialist at GOED.
"I personally look forward to the day when drone taxis are part of Nevada's transportation system."