Drone Used to Drop Nazi Leaflets Outside Ariana Grande Concert, Other Events in Sacramento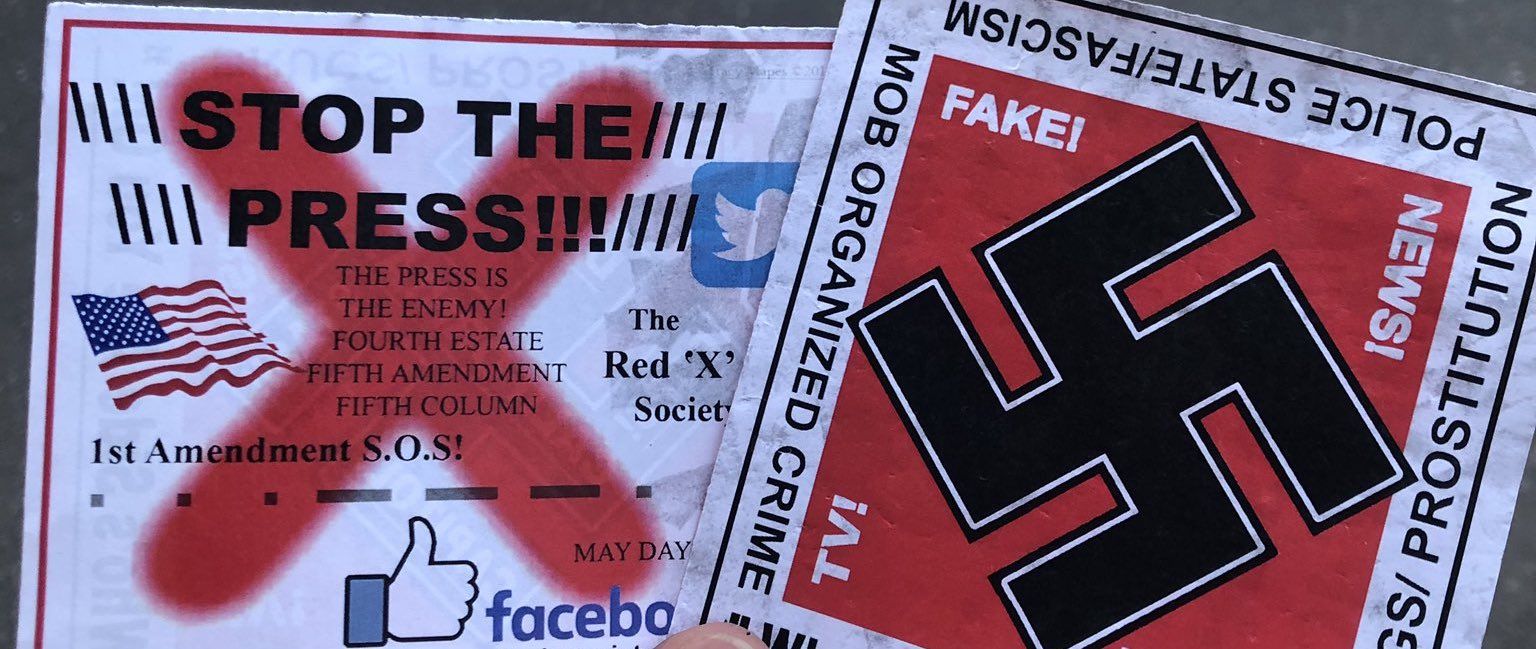 From folks gathered at an outdoor college fundraiser to fans and passersby outside an Ariana Grande concert in downtown Sacramento last night, residents of California's capital city had their Friday evenings interrupted by Nazi propaganda that was apparently dropped out of the sky by a drone.
The leaflets, printed with swastikas and statements like "THE PRESS IS THE ENEMY!" were first noticed, according to the local CBS affilliate, Friday evening during an annual event, dubbed "Bites on the Bridge," taking place near the campus of California State University, Sacramento.
The outdoor fundraiser involved diners eating and drinking on the Guy West pedestrian bridge that spans the American River.
Shortly after reports cropped up on social media, CSUS President Robert S. Nelsen issued a statement condemning the leaflets.
"Sacramento State condemns in the strongest terms the dissemination of hate speech and propaganda Friday evening at our annual fundraising dinner on the Guy West Bridge. The anonymous act of spreading such vile material is offensive and runs counter to the principles of inclusion and diversity practiced at Sac State. It did not stop the event, nor will it slow our march toward greater understanding and commitment to the rights and safety of our campus community."
People then began reporting sightings of the same Nazi leaflets several miles west, outside the Ariana Grande concert at the Golden 1 Center in downtown Sacramento, according to CSUS student paper The State Hornet.
Dominic Vitiello, a reporter for the Hornet, posted images on Twitter of propaganda materials retrieved from Friday's drone drops.
The Sacramento Bee noted that some of the leaflets dropped Friday included an apparent copyright claim under the name of Tracy Mapes, who had previously been arrested for using a drone to drop fliers. The State Hornet reported that the arrests were in 2017 for allegedly using the device to spread anti-media literature at two NFL games, and that a Twitter account under Mapes' name recently posted images identical to some of the fliers dispersed over Sacramento this weekend.