South Korea Could Target Kim Jong Un with Army of Kamikaze-Style Dronebots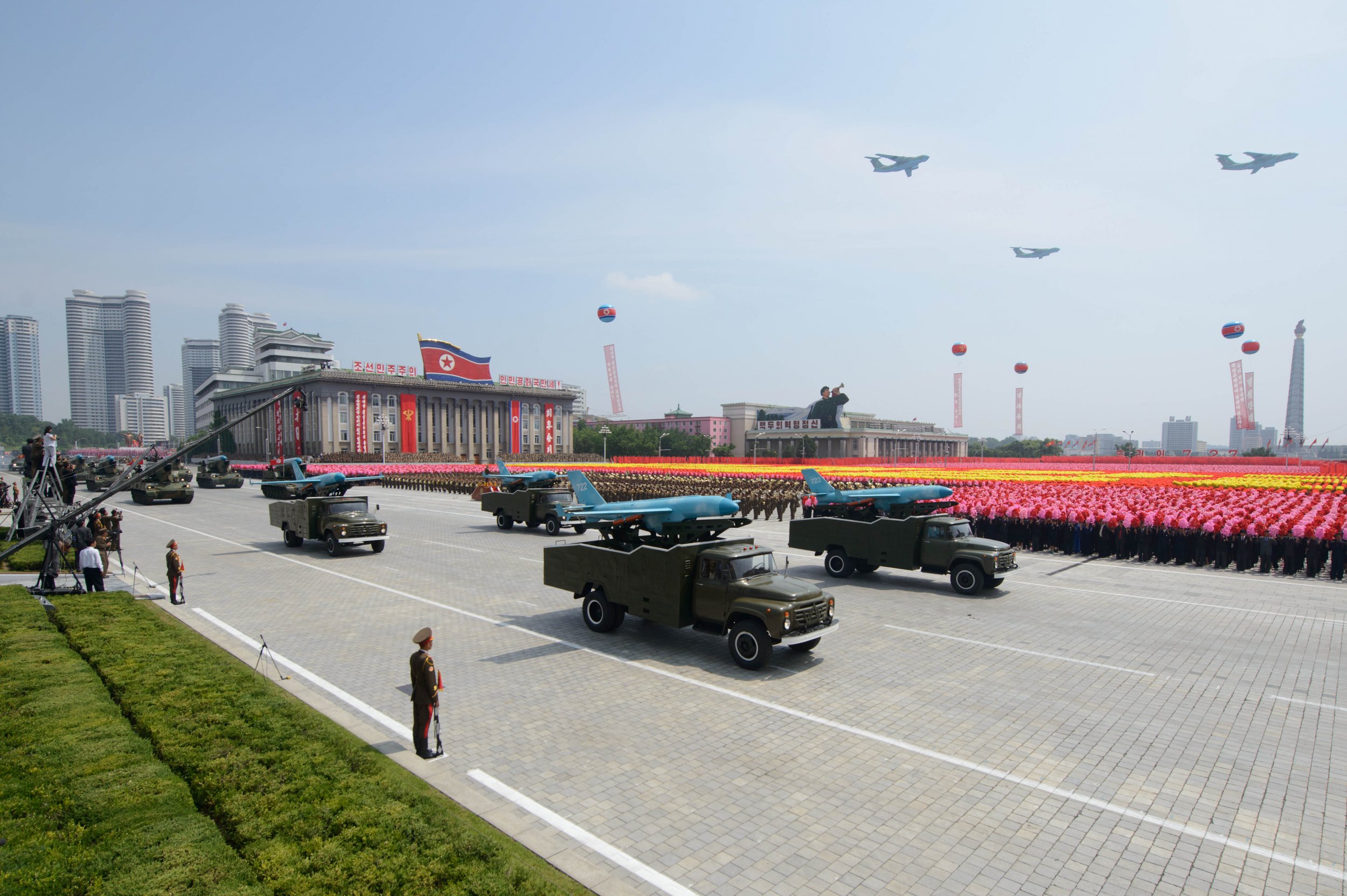 South Korea is building a weapon-armed "dronebot" combat unit next year amid continued threats of nuclear warfare from North Korea.
The dronebots will be operated by a team targeting North Korea's nuclear and missile sites and have the capacity to launch attacks in case of a contingency, South Korea's Yonhap news agency announced on Tuesday.
"The Army plans to set up a special organization to lead the development of dronebots, establish a standard platform and expand the dronebot program by function," an anonymous official with the South Korean army said. "To begin with, we will launch a dronebot combat unit next year and use it as a 'game changer' in warfare."
Small weaponized drones could strike North Korea's rocket launchers, communications infrastructure, radar systems and convoys of vehicles, according to experts.
"Drones are capable of doing some amount of surveillance and attacks against very soft targets," Dean Cheng, a defense expert and senior research fellow at the conservative think tank The Heritage Foundation, told CNBC. "There's a pretty reasonable chance they can escape detection."
The drones could use a kamikaze-style form of attack that involves self-destructing when striking a target, including a limousine carrying North Korean leader Kim Jong Un, analysts told CNBC.
South Korea's announcement comes after a New York Times report in September stating that the U.S. ally was creating a "decapitation unit" to try to scare the North's leadership.
As South Korea floats its plan, North Korea too has been developing drone weapons. The hermetic country could have hundreds of drones that can release biological and chemical weapons, a North Korean defector said earlier this year.
"North Korea is believed to have hundreds if not more well-defended artillery units," John Schaus, a defense expert and fellow at the International Security Program at the Center for Strategic and International Studies, told CNBC.
The U.S. also has been researching and developing drone swarms for years. The Pentagon is planning to try out "aircraft carriers in the sky" that would launch and retrieve groups of drones, according to the Defense Advanced Research Projects Agency.
After a two-month lull in missile tests, North Korea late last month launched its most powerful rocket yet, one reportedly capable of striking anywhere on the U.S. mainland. The event set off large-scale aerial drills between the U.S., South Korea and Japan that Pyongyang warned put the region on the "brink" of war.