Drones Interfere With Firefighters Battling California Wildfire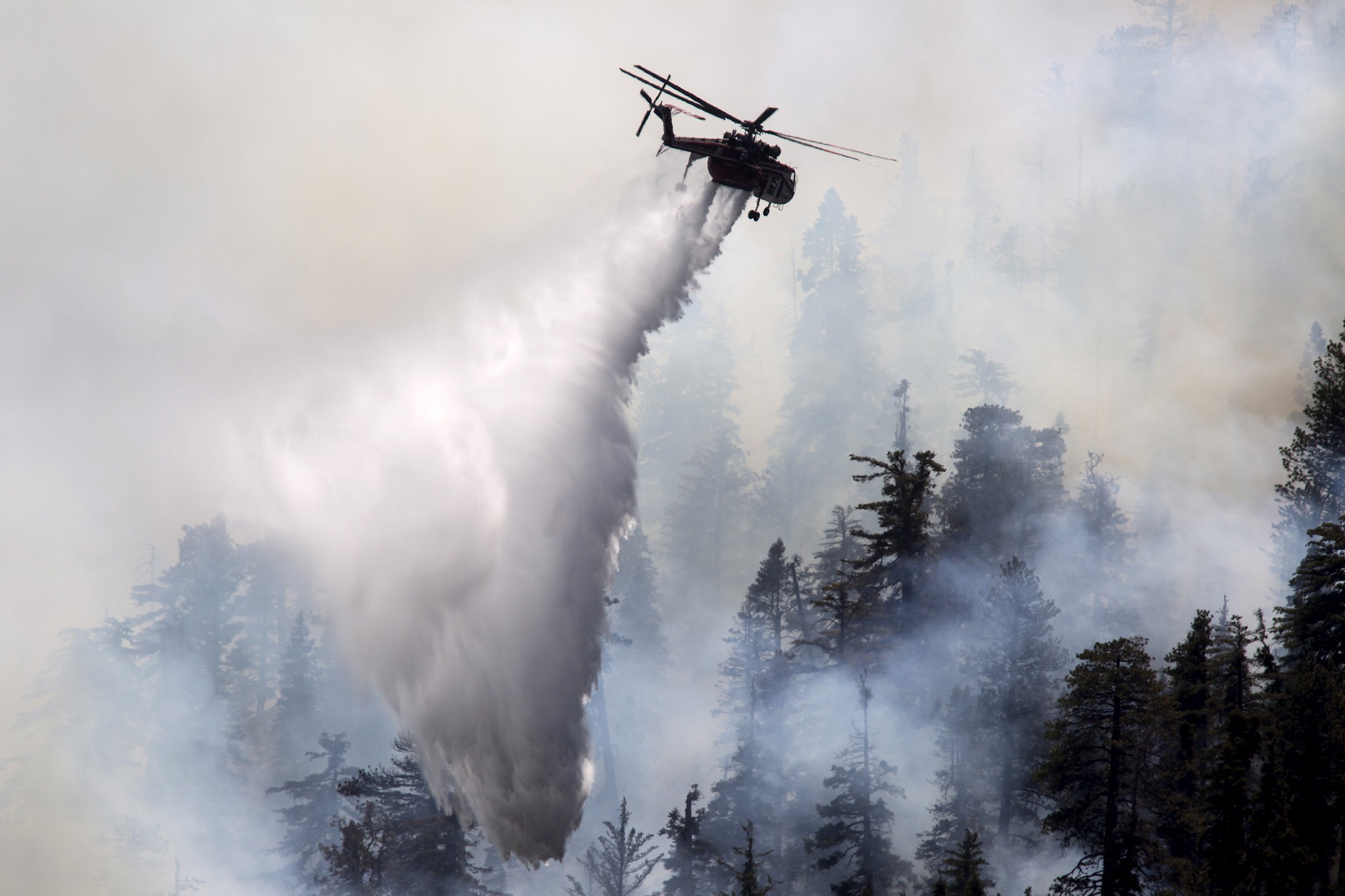 Emergency responders have been working to contain a wildfire spanning more than 24,000 acres in the San Bernardino mountains of California. On the best of days, firefighters have a most difficult job, but this week they were challenged further by some unlikely culprits: two drones.
The drones were hovering above the fire and directly interfered with firefighting aircraft being used to drop flame-repellent materials. As a result, the aircraft had to be grounded.
"Losing the ability to utilize these aircrafts has a serious impact on the success of the firefighters on the ground," Southern California Interagency Incident Management said in a statement.
The California Department of Forestry and Fire Protection scolded the drone operators: "A collision with a hobby drone could easily result in major damage to firefighting aircraft, injuries to the pilot and crew on board as well as firefighters below, and worse, a midair collision. If you fly, we can't."
The FAA is reportedly investigating the drone interference.