British Drone Pilots Battling ISIS Could Get Medals for First Time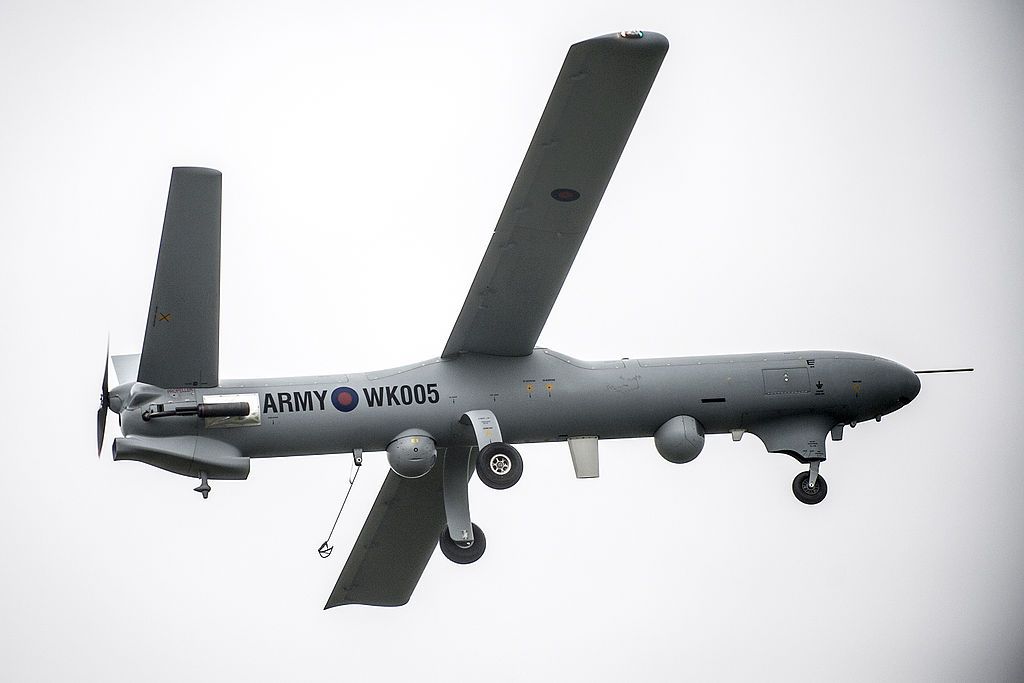 British drone pilots who fight the Islamic State militant group (ISIS) daily even though they have never set foot on the battlefield could be awarded medals following a shake-up of military honors.
The U.K.'s Defense Secretary Michael Fallon said during a visit to British troops in Iraq that "The changing character of warfare provides new challenges; not just about how we fight but also how we recognize and support those who serve."
"As fighting has evolved we have adapted, ensuring our troops have cutting-edge equipment including unmanned systems operated from outside the battle space.
"Our recognition of service, the risks taken, and the long-term effects must therefore adapt too."
Fallon said that Britain needed to "examine" how to provide "medallic recognition" for those who make a "vital contribution" to the fight against ISIS outside the battlefield.
"It is only right that those who've performed above and beyond in this fight against the evil of our time get the recognition they deserve. This medal will do just that," Fallon said.
"Our troops have made huge contributions to the fight against Daesh, helping end its tyranny in large parts of Iraq and Syria.
"They have conducted over 1,500 strikes against Daesh terrorist targets and helped train nearly 60,000 Iraqi Security Forces.
"The campaign is not over but for those that have served we rightly honor the critical role they have played in helping keep us safe."
Speaking on BBC radio's Today program, retired colonel Richard Kemp, a former commander of British forces in Afghanistan, defended the idea. "There is courage involved in it," he said of the work of drone operators, "There is a matter of life and death, there is moral courage to be made in pressing that button."
And, he said, the move would not mark a "huge change," pointing out that officers stationed in London's ministry of defense can already receive medals if they make a significant contribution to an operation's success, without ever seeing action themselves.