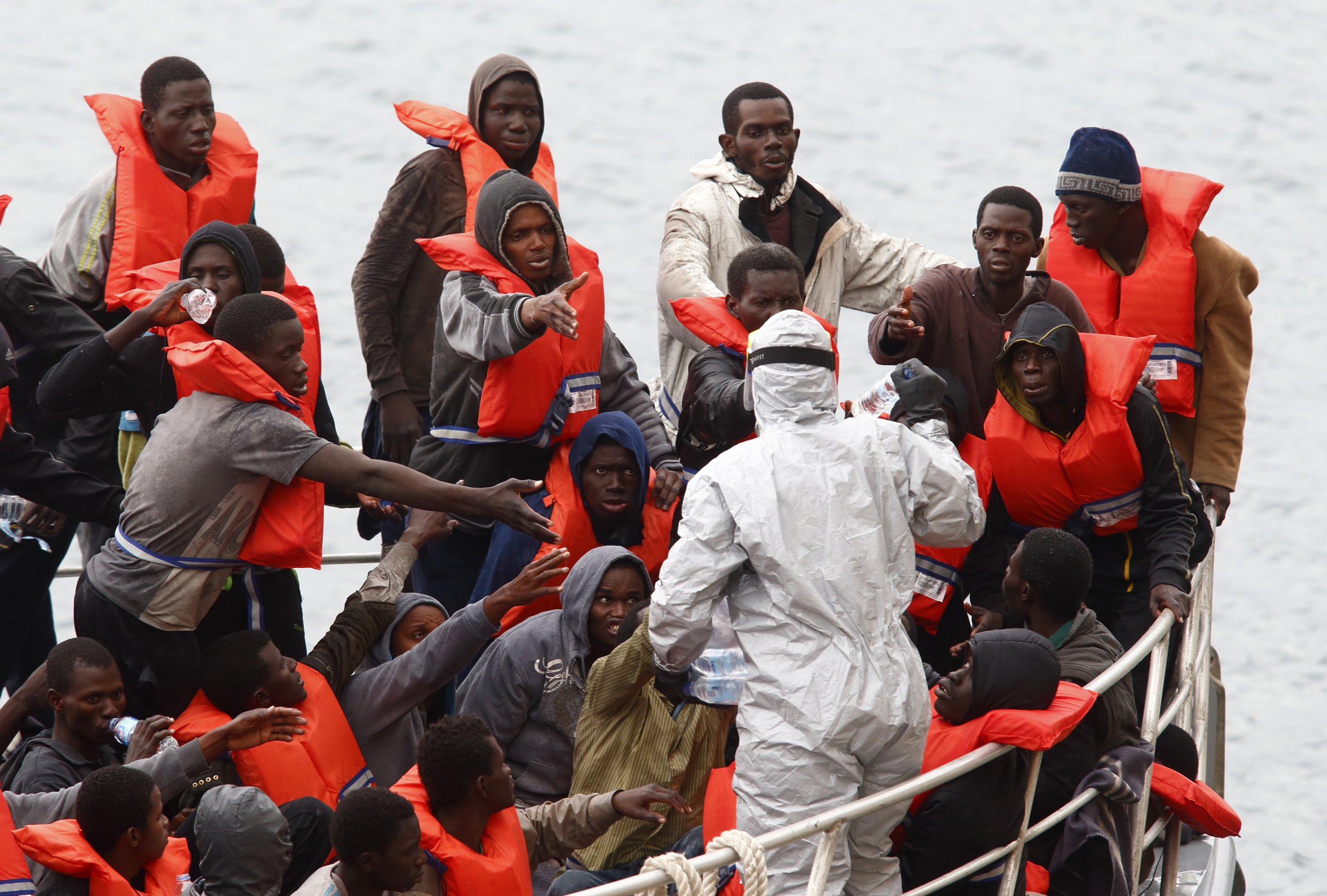 Unmanned drones could be used to speed up search and rescue operations in the Mediterranean and ultimately save lives.
A study backed by the American Red Cross and led by drone research company Measure found that unmanned aerial vehicles (UAVs) could be used to identify persons trapped in collapsed buildings and potentially shave days off disaster response times.
Speaking to Newsweek, Measure CEO Brandon Torres Declet suggests drones could also be utilised effectively to patrol the Mediterranean and identify at-risk migrant boats early on, speeding up coastguard response time and saving lives.
More than 1,700 migrants are believed to have died attempting to cross the Mediterranean from North Africa to southern Europe this year, with some 800 deaths occurring in one incident last week.
The International Organisation for Migration have warned that the death toll could exceed 30,000 by the end of the year.
"If you can have drones patrolling the Mediterranean and spotting these migrant ships early, you're going to save a lot of lives in the process," says Declet.
"Drones aren't a panacea, but if you really want to extend your range and collect information over a large maritime environment at low cost and with low risk, there's really nothing better than an unmanned drone."
The research investigated how UAVs could be used to assist first responders to natural disasters such as hurricanes and tsunamis.
The team conducted test flights at a simulated disaster city at Texas A&M University. Using infrared cameras, the aircraft could spot people trapped in the rubble and relay these images back to humanitarian response teams for more effective delivery of aid.
Drones could also be used to identify structural damage to buildings, helping victims with claiming insurance and speeding up the process by which communities can be rebuilt.
However, the researchers found that for drones to be effective in such missions, they need to get into the air within 24 hours of a disaster.
Currently, commercial use of drones is highly regulated. In the U.S. drone pilots need to obtain a certificate of authorisation from the Federal Aviation Agency (FAA) before deploying UAVs, which can take up to 60 days.
In Europe, regulation of drone use is fragmented between the European Aviation Safety Agency, the International Civil Aviation Organisation and national civil aviation boards.
The research team suggests that an expedited method of authorisation is introduced for pilots working on behalf of humanitarian and non-profit agencies working in disaster relief.
The use of machines in responding to humanitarian catastrophes, or disaster robotics, is growing in prominence as drones becoming more widely available.
Aerial, marine and ground robots have been deployed at 35 disaster events, including the 9/11 terrorist attacks in New York and Typhoon Haiyan, which killed over 6,000 people in southeast Asia in 2011.
Small marine machines were used to clear underwater debris after the Haiti earthquake in order to allow aid shipments to arrive.
Declet says that Measure are also researching the use of drones on off-shore oil rigs, where the machines can assist with raising the alarm when workers fall overboard.
A spokesperson for the American Red Cross said the organisation looked forward to potential applications of drones in the field of humanitarian response.
They said: "Our focus is on the possible use cases of drones and applications that can improve our services leading up to, during and following disasters. Whether through drones or other means, any information that can better inform disaster response, allowing us to reach more people in need quicker, is something worth investigating further."