Is Dropbox's IPO a Good Investment? | Opinion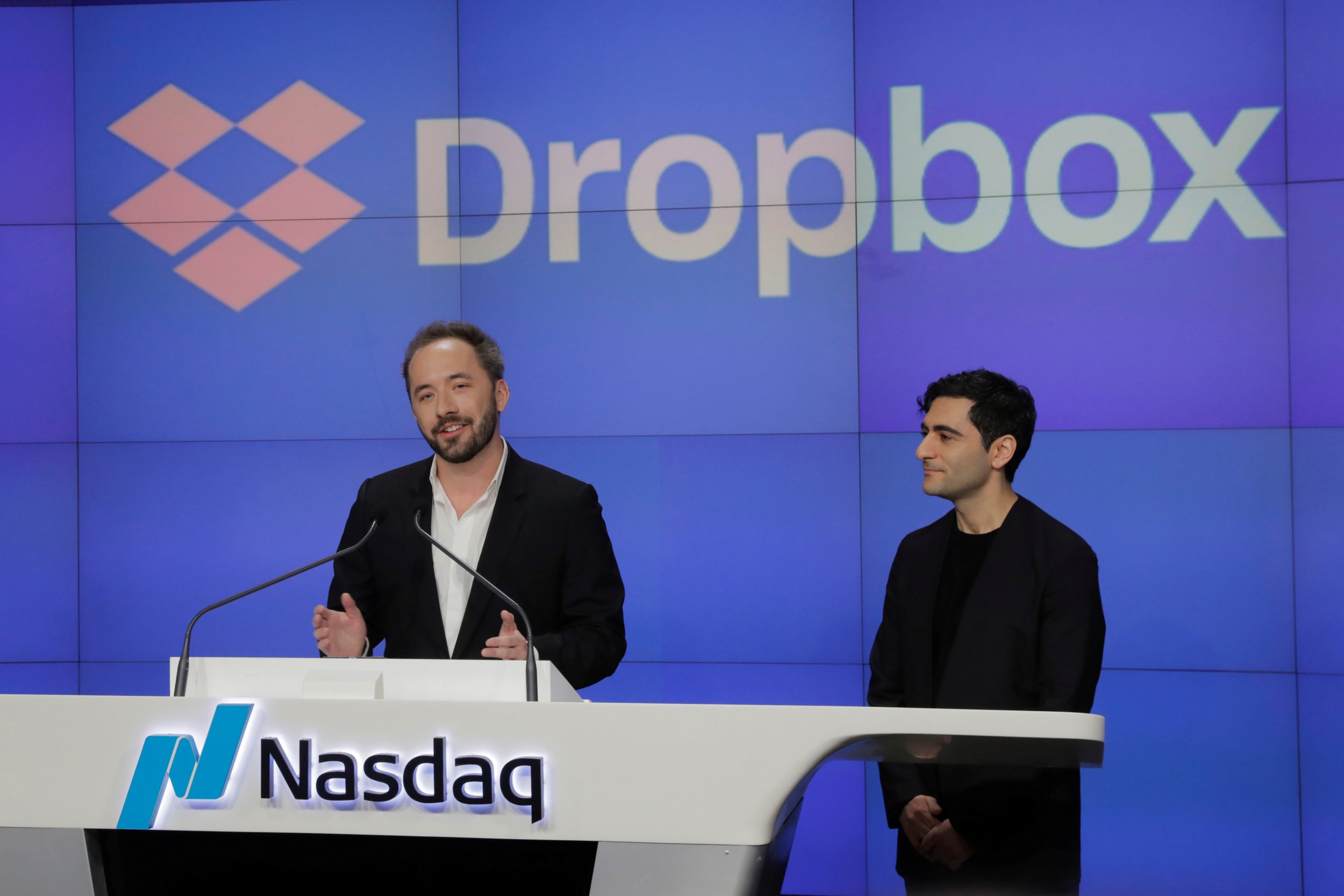 This originally appeared on Quora. Answered by Matthew Lodge.
I'm going to answer this one from a tech executive perspective, and compare it to another highly popular IPO, that of Snap Inc (Snapchat).
The key numbers:
Revenue of $1.1Bn in 2017, up 30% from 2016
11m paying users out of 500m total
Cash-flow positive: generated $330m free cash flow in 2017, up from $252m in 2016
Flat ARPU: $111 in 2017, slightly down from $113 in 2015
Gross margin doubled from 2016 to 2017, now at 66%, because cost of revenue (COGS) fell from $391m to $369m 2016->2017 despite 30% growth in top-line.
GAAP loss of $210m in 2016 and $111m in 2017
On the face of it, this is a very healthy business that it throwing off meaningful cash and growing well at 30%, which is very good for a $1.1Bn business. Remember: cash is fact and profit is a matter of opinion. Losing money on a GAAP basis is just fine when your net margin is 33% and you're rapidly growing cash reserves.
Strategically, the company is also impressive in its technical decision-making. Crucially, it completed a move off Amazon's Simple Storage Service (S3) in December 2016, choosing to lease colocation space (data centers) and build out its own storage infrastructure. For most companies, this would be a mistake — but for Dropbox with an exabyte (one quintillion bytes)[1] of data to store, it is the source of the company's doubling of gross margins in the last 2 years and impressive resulting unit economics. If the company was still using S3, we would have expected its storage costs (cost of revenue) to have risen in line with the growth of its usage — but in fact, it was able to spend less on storage in 2017 than it did in 2016. More on that in a moment.
This is also an impressive feat of execution, because it was able to migrate one exabyte of data off AWS without users noticing, and without losing a single bit. It essentially duplicated the data first, and then began deleting it from AWS S3. It was also able to hire a team that had the technical chops to implement and operate low-cost storage at a scale most companies never get to. This is a level of technical challenge only experienced by the Googles, the Amazons, the Microsofts, the Apples and Facebooks of the world.
A second impressive strategic decision was to start pruning its inactive customer base, which enables it to recover storage space from long dormant accounts. It didn't have to add a single bit of new data storage to accommodate its user growth in 2017. That's terrific. It's also not repeatable, most likely, so there shouldn't be the same expectation for 2018. But the decision-making smarts that this shows will serve the company well in the future.
Also on the technical front, it is smart enough to know what it is good at and to stick to that: it still uses AWS for compute services, because that's still a better choice for running its applications than trying to do so itself. It must be tempting to start running its own compute service. I'll bet there are engineers at Dropbox loudly proclaiming at they should build that, because… well, it's a fun technical challenge, they already have data centers full of servers etc. But they've been smart enough to ignore the Siren Call[2] of doing that themselves. That's great discipline and very valuable to the company.
In terms of corporate governance, this is a good IPO. Dropbox is selling ordinary Class A shares with one vote per share, not some cynically made-up equity class with no voting rights (looking at you, Snap Inc). Dropbox spends the most on the areas most likely to improve future results: R&D (engineering the product) and sales and marketing. General and Administrative is a fraction of these amounts and reasonable for a billion-dollar company. Again, this is not like Snap Inc which spends more on G&A than on sales and marketing because apparently it's more important to have fancy offices, throw lots of parties and fly the founders and execs around in private jets and helicopters.
What should we be concerned about?
Growth. Growth is slowing. Dropbox spends almost nothing on marketing externally because it looks to groom its 500m user base and entice them onto paid plans. The good news is that it experiments extensively with digital marketing to find out what works. The bad news is that there may well be limits to how effective this can be, especially for corporate accounts where it has to be successful to grow ARPU significantly. It might want to think hard about whether it wants to start marketing to corporate buyers and not just end users. Maybe run some tests on that?
Product pipeline: the core product (file sync and share) is incredibly good, drop-dead simple and this ease of use has shown itself to be a durable competitive advantage. But Paper, a new document creation app? I totally get the problem statement articulated in the S1 that people spend a lot of time on the "work of work". But it's a totally different proposition for Dropbox to go from simplifying something users already know and love (files and folders/directories) to convincing them to adopt new cloud-based productivity software — Paper.
Real estate. This is a far lesser concern, but apparently it signed itself onto a long-term contract (until 2027) for its current HQ in San Francisco that it now doesn't need because it's moving to a new, larger HQ in 2019 with a $827 million lease commitment. Oops. It can likely sublease the space and may even be able to sell on the lease, but that sticks out given the otherwise smart decision-making the company has shown.
Overall, this looks like a solid IPO, especially when contrasted with recent over-subscribed IPOs like that of Snap Inc. Dropbox has a real, cash-generating business and demonstrates good decision-making skills.