Meet 'The Dropout' Cast and the Real-Life Characters Behind the Hulu Show
The Dropout brings to life the super-addictive podcast of the same name about disgraced businesswoman Elizabeth Holmes. Over eight episodes, the Hulu series tells the jaw-dropping true story of Holmes and her tech company Theranos, which claimed to have developed a revolutionary way of testing blood.
Despite what investors, doctors and patients were told, those claims were false. The Dropout tracks the rise and fall of Holmes and the collateral damage done to those who worked with her—as well as those who worked to put an end to her company.
Newsweek has everything you need to know about the cast of The Dropout and their real-life counterparts.
Meet 'The Dropout' Cast and the Real-Life Characters
Elizabeth Holmes, played by Amanda Seyfried
Amanda Seyfried looks (and sounds) unrecognizable as Elizabeth Holmes in The Dropout.
The Mamma Mia! and Dear John star has Holmes' distinctive deep voice down to a T and completes the transformation with the Theranos founder's trademark look—a Steve Jobs-inspired black turtleneck, red lipstick and pulled-back blonde hair.
In January 2022—eight years after Holmes was named the youngest female self-made billionaire by Forbes—she was convicted of three counts of fraud and one count of conspiring to defraud private investors. The Stanford dropout is due to be sentenced in September.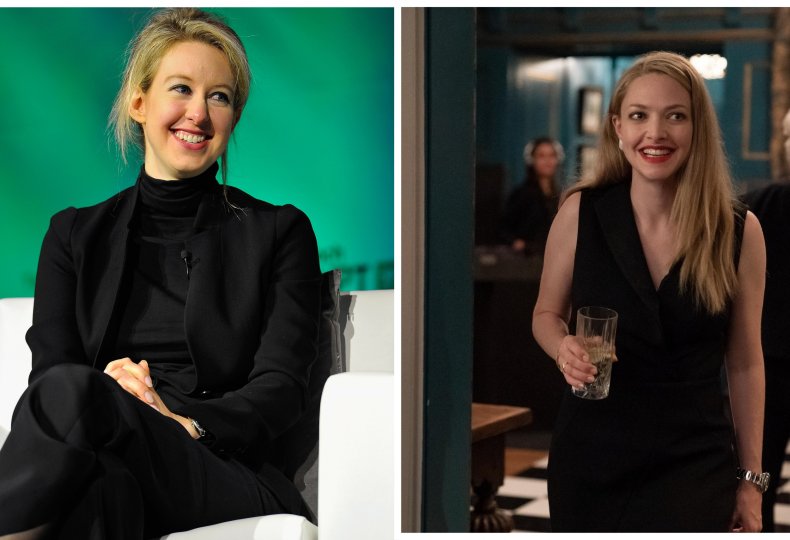 Sunny Balwani, played by Naveen Andrews
Lost actor Naveen Andrews takes on the role of Sunny Balwani in The Dropout.
Balwani and Holmes were in a relationship for more than a decade and in 2009 he was appointed president and chief operating officer of Theranos.
He has been indicted on nine counts of wire fraud and two counts of conspiracy to commit wire fraud. His trial is set to begin this month.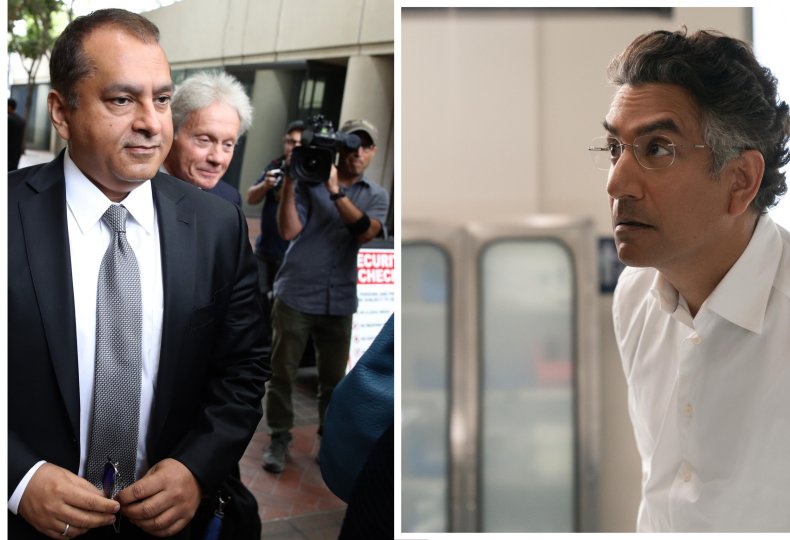 Richard Fuisz, played by William H. Macy
Shameless star William H. Macy plays Richard Fuisz in The Dropout, an American physician, inventor and entrepreneur.
In 2011, Fuisz was sued by Holmes and Theranos, who had accused him of patent theft. He denied the claim and later became a key source for journalist John Carreyrou, who exposed Theranos in The Wall Street Journal.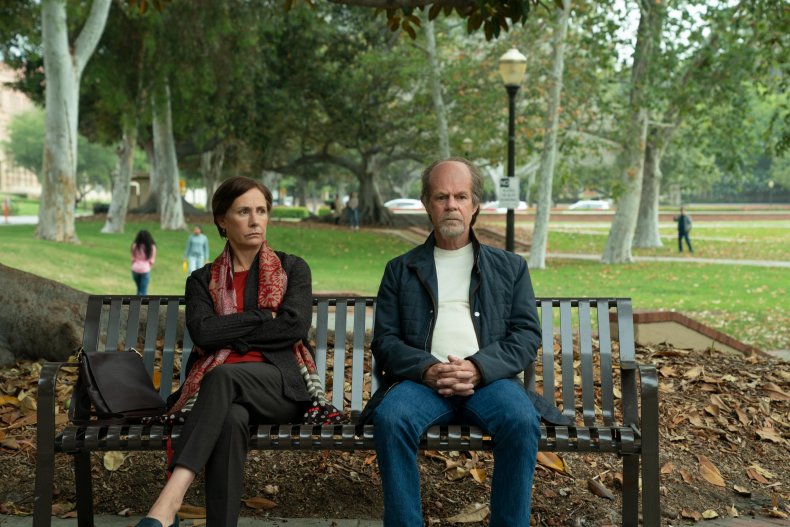 Phyllis Gardner, played by Laurie Metcalf
Emmy winner Laurie Metcalf plays clinical pharmacologist Phyllis Gardner in The Dropout.
Gardner, a professor at Stanford University School of Medicine, was one of the first people to be skeptical of Holmes—whom she first met as a 19-year-old student—and Theranos.
Metcalf's credits include Roseanne, The Big Bang Theory, Lady Bird and Toy Story.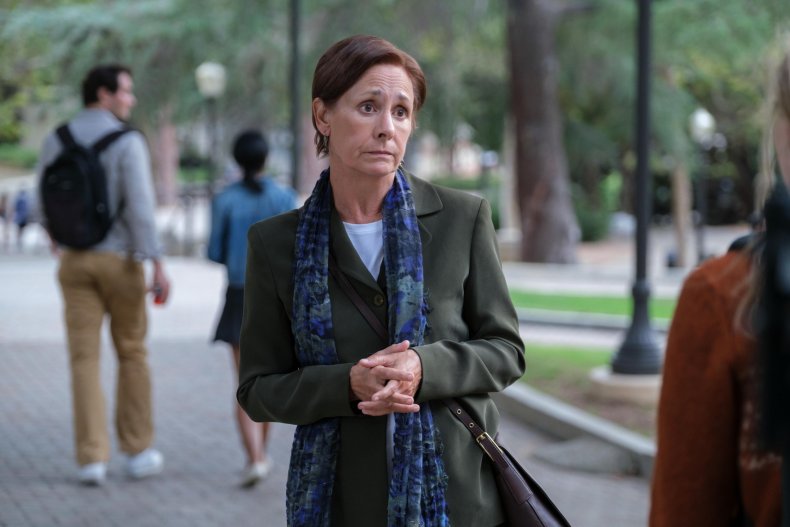 Rakesh Madhava, played by Utkarsh Ambudkar
Free Guy and The Mindy Project actor Utkarsh Ambudkar plays Rakesh Madhava, one of the first employees at Theranos. Today, he is the CEO of cloud-based software company Nextpoint and a public speaker.
Ian Gibbons, played by Stephen Fry
English actor and comedian Stephen Fry portrays the late Ian Gibbons in The Dropout on Hulu.
Gibbons, a British biochemist, became chief scientist of Theranos in 2005. He tried for years to make the company's technology work, continuing despite repeated failures and frequent clashes with Holmes.
On May 15, 2013, Gibbons was called to give a deposition in the Fuisz patent lawsuit two days later. He was also under pressure from Theranos not to testify. Under oath, Gibbons could not lie about the company's failures but, if he told the truth, he risked losing his job.
On the morning of May 17, he was found unconscious on the bathroom floor by his wife after attempting suicide. He died of liver failure on May 23 at the age of 67.
His wife, Rochelle Gibbons, is played by Scandal's Kate Burton.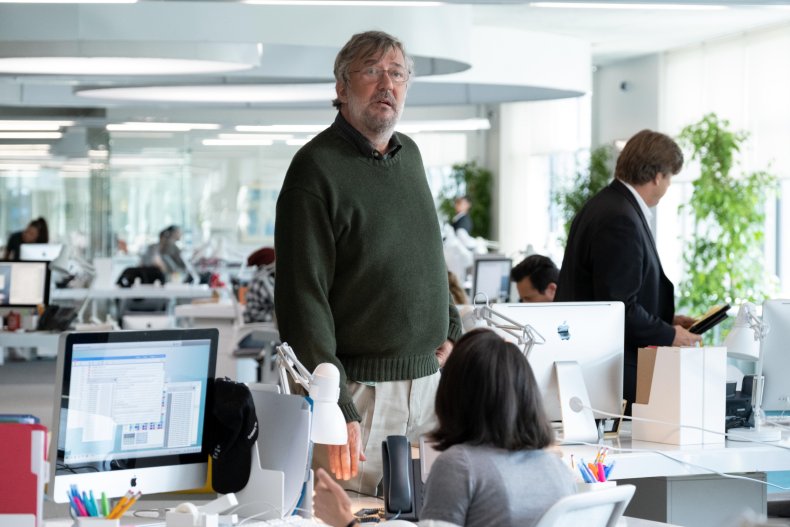 Don Lucas, played by Michael Ironside
Michael Ironside takes on the role of Silicon Valley venture capitalist Donald Lucas. At one point, Lucas served as chairman of the Theranos board of directors.
Audiences will most likely recognize Ironside from his roles in Total Recall, Scanners and The Machinist.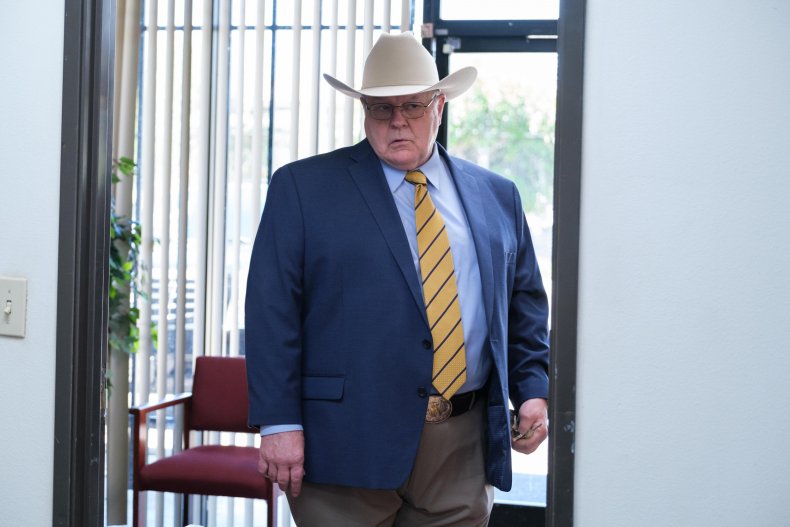 Jay Rosan, played by Alan Ruck
Succession's Alan Ruck plays Dr. Jay Rosan in The Dropout.
The real Rosan is vice president of health innovation for Walgreens and worked closely with Holmes to secure a deal between Theranos and the drugstore chain.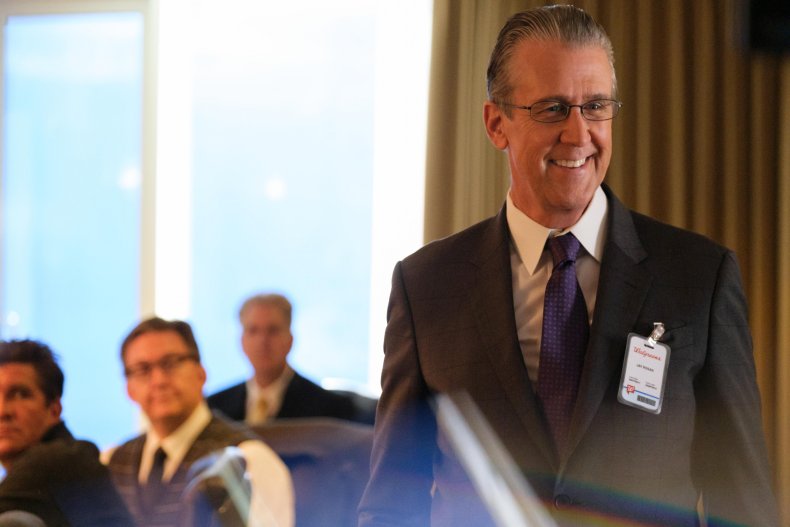 Channing Robertson, played by Bill Irwin
Legion's Bill Irwin portrays Channing Robertson, an emeritus professor of chemical engineering at Stanford University.
He taught Holmes in her first year at Stanford and later became a member of the Theranos board. Robertson convinced Ian Gibbons to join the company and, in 2017, he became co-leader of its technology advisory board.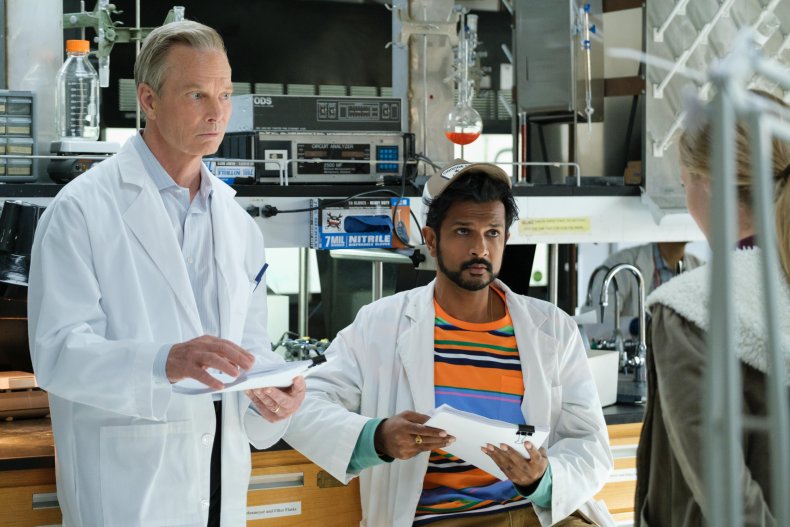 Wade Miquelon, played by Josh Pais
Ray Donovan's Josh Pais plays Wade Miquelon, the former chief financial officer of Walgreens, who helped to oversee the company's relationship with Theranos.
Miquelon is now CEO of Jo-Ann Stores.
Tyler Shultz, played by Dylan Minnette
13 Reasons Why actor and Wallows singer Dylan Minnette takes on the role of Tyler Shultz, a Theranos employee and the grandson of former U.S. secretary of state George Shultz.
He was a biology major at Stanford when he was introduced to Holmes via his grandfather, who was on the board of directors. George Shultz is played in The Dropout by Grace and Frankie's Sam Waterston.
Tyler Shultz got his first job at Theranos but became one of the earliest whistleblowers after realizing the company was manipulating data.
Today Tyler Shultz is CEO of Flux Biosciences, a company he co-founded.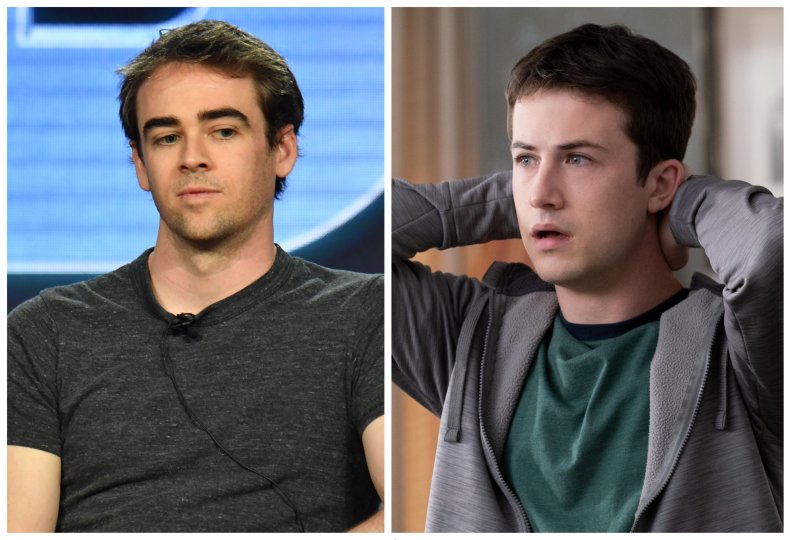 David Boies, played by Kurtwood Smith
Patriot and 24 actor Kurtwood Smith appears as attorney David Boies. In 2016, Boies joined the Theranos board and he served as the company's attorney during its most difficult time.
Today, Boies represents several of Jeffrey Epstein's accusers including Virginia Roberts Giuffre.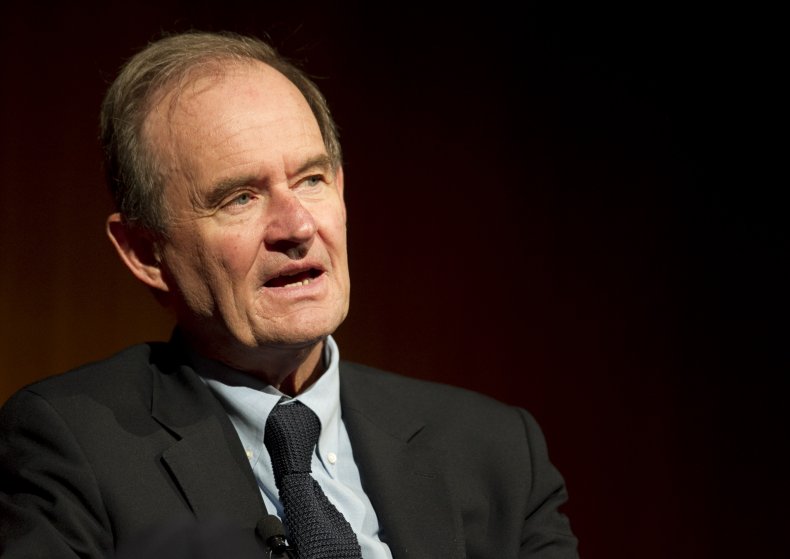 John Carreyrou, played by Ebon Moss-Bachrach
Girls actor Ebon Moss-Bachrach plays journalist John Carreyrou in The Dropout.
In 2015, Carreyrou published a series of articles in The Wall Street Journal exposing the failings of Theranos. He continued to research the company and, three years later, published the book Bad Blood: Secrets and Lies in a Silicon Valley Startup.
The Dropout airs on Thursdays on Hulu and Disney+.