What happened to 'The Dropout's' Elizabeth Holmes and Where is She Now?
Amanda Seyfried has transformed into disgraced Theranos founder, Elizabeth Holmes for Hulu's The Dropout, even getting her voice and frazzled hair down to a T. The eight-part series, based on the seriously addictive podcast of the same name, traces the rise and fall of Stanford dropout Elizabeth Holmes.
In January 2022 Holmes was convicted of defrauding Theranos investors. What happened to her and where is she now? Newsweek has everything you need to know.
Warning: This article contains spoilers about The Dropout
What Happened To Elizabeth Holmes?
Stanford dropout Elizabeth Holmes founded private health technology company Theranos in 2003 and served as its CEO from its inception until 2018.
Theranos sought to change the way blood testing operated in the U.S by developing technology, known as the Edison, where 300 blood tests could be run using just one finger prick of blood.
By 2003, Holmes had the support of Channing Robertson, her advisor and dean at Stanford's School of Engineering, who introduced her to numerous venture capitalists including Tim Draper and Steve Jurvetson.
By December 2004, at the age of just 20, she had raised $6 million to fund the firm, including using her tuition fees, reports The New Yorker. Over the years, Holmes was able to recruit influential figures in the tech world and beyond to sit on her board, including former secretaries of state George Shultz and Henry Kissinger, famed lawyer David Boies and the former director of the Centers for Disease Control and Prevention, William Foege.
However, there was one big problem. Theranos' technology did not work to the extent Holmes and her company said it did. In reality, only eight tests could be run, not 300, reports Cosmopolitan. Theranos' documents gave the impression that big pharmaceutical companies such as Pfizer had endorsed its technology, but this was not the case.
From the very beginning, Theranos faced serious problems including non-working technology, questionable lab procedures, and financial difficulties. However, Theranos' claims it had revolutionized blood testing kept the business afloat, with the company, which is now defunct, soaring in valuation.
For example, Theranos made deals with Walgreens to launch in-store blood sample collection centers and made agreements with the Cleveland Clinic, Capital BlueCross, and AmeriHealth Caritas which planned to use Theranos' technology.
In 2015, over a decade after Theranos' inception, Holmes was named by Forbes as the youngest and wealthiest female self-made billionaire with a $4.5 billion fortune.
A year later, when doubts about Theranos had begun to circulate among journalists following several regulatory investigations, Forbes estimated Holmes's net work had sunk to zero and Theranos' valuation had dropped from $9 billion to $800 million.
John Carreyrou of The Wall Street Journal began to investigate Holmes and Theranos after hearing something was not quite right with the company's Edison blood-testing device. He spoke with former Theranos employees and whistleblowers and obtained Theranos' documents. Carreyrou ignored Holmes's legal team's threats to stop him from publishing and in October 2015, he published an article that would serve as the catalyst for Holmes's downfall.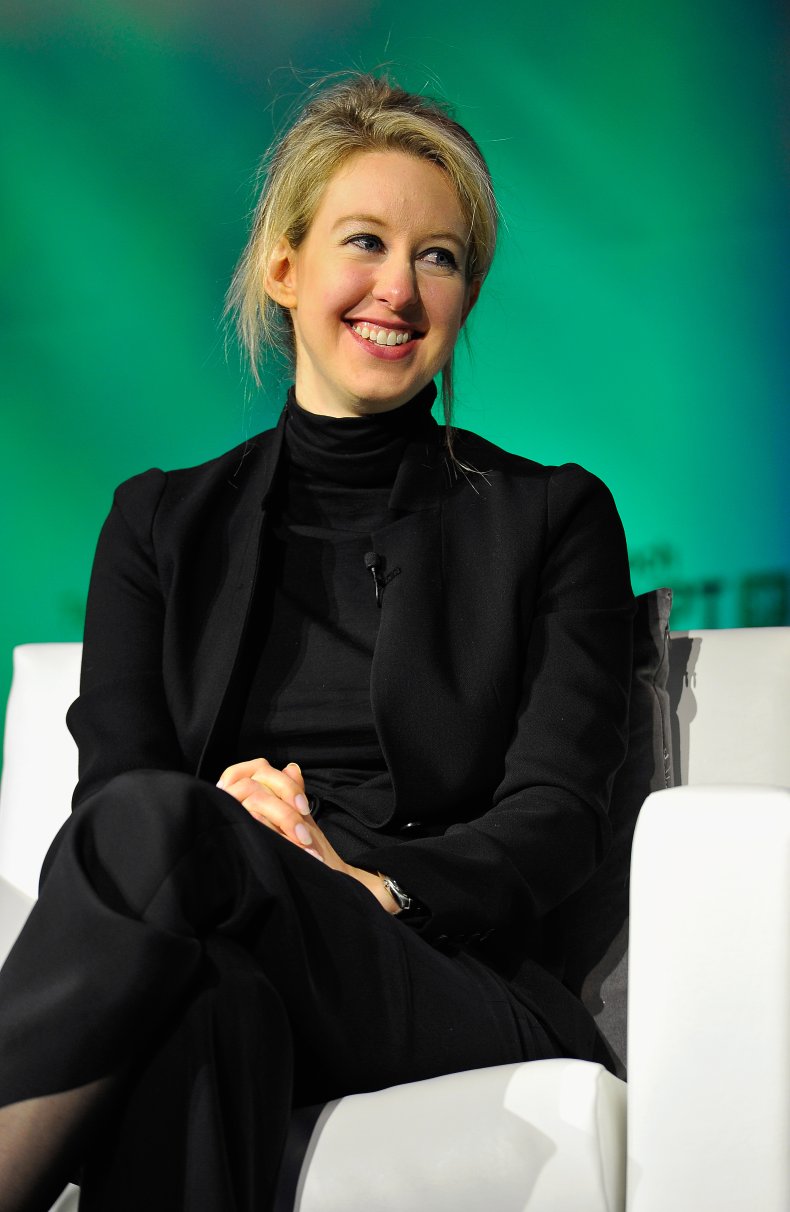 In his article, Carreyrou reported Theranos' Edison device gave inaccurate results and revealed the company used already commercially available machines for the majority of its testing. He continued to investigate Theranos and published all his findings in the 2018 book, Bad Blood: Secrets and Lies in a Silicon Valley Startup.
In 2016 and 2017, Theranos faced numerous legal battles and settlements after The Centers for Medicare and Medicaid Services found issues with Theranos' technology at numerous labs. The state of Arizona also filed suit, alleging Theranos had sold over one million blood tests with false information. Ultimately, Theranos settled the lawsuit by refunding consumers.
However, it did not stop there. In March 2018, the U.S. Securities and Exchange Commission (SEC) charged Theranos and Holmes with deceiving investors by "massive fraud", including falsifying the accuracy of the company's blood-testing technology, claiming the technology was used by the Department of Defense and giving false financial statements about the company's revenue.
Holmes paid a $500,000 fine, returned her shares to the company, and accepted a 10-year ban from serving as an officer or director of a public company.
However, in June 2018, Holmes and former Theranos chief operating officer (COO) Ramesh Balwani, who was also Holmes' boyfriend, were indicted on nine counts of wire fraud and two counts of conspiracy to commit wire fraud.
Prosecutors argued Holmes and Balwani set out to defraud investors and separately, to defraud doctors and patients. According to the indictment, Holmes and Balwani made "false claims concerning Theranos's ability to provide accurate, fast, reliable, and cheap blood tests and test results" and omitted "information concerning the limits of and problems with Theranos's technologies".
The indictment also stated Balwani and Holmes knew Theranos was not "capable of consistently producing accurate and reliable results for certain blood tests, including the tests for calcium, chloride, potassium, bicarbonate, HIV, Hba1C, hCG, and sodium" but continued to promote their product.
At first, Holmes and Balwani were to be tried together but were later given separate trials. Both denied all of the criminal charges against them.
Holmes's trial began on August 31, 2021, after a long delay due to the COVID-19 pandemic and Holmes's pregnancy.
In January 2022, Holmes was found guilty on four counts of defrauding investors, which included three counts of wire fraud, and one of conspiracy to commit wire fraud.
Balwani will stand trial in March 2022.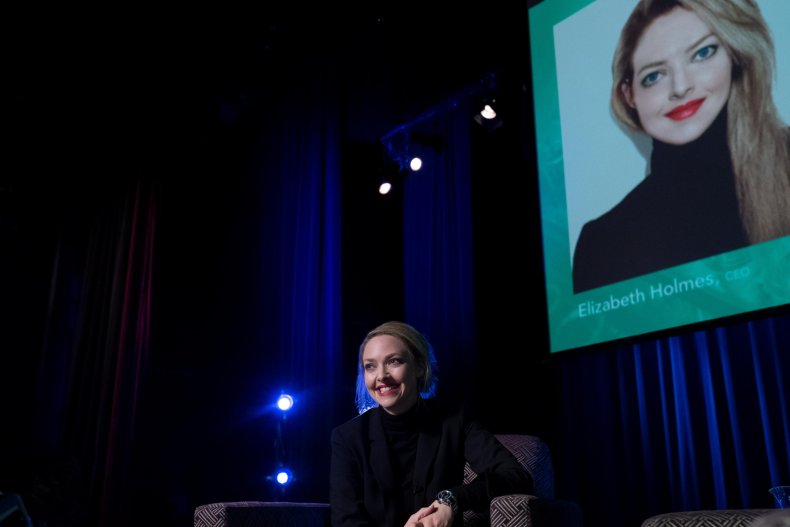 Where is Elizabeth Holmes Now?
At the moment, Elizabeth Holmes is awaiting sentencing, which is currently scheduled for September 2022.
She is currently free on a $500,000 bond secured on property.
Holmes faces a maximum of 20 years in prison and a fine of $250,000 plus restitution for all four counts, according to official court documents.
She is currently engaged to hotel heir Billy Evans and in July 2021, gave birth to their son. According to NPR, she is living at a $135 million Silicon Valley estate with her partner, Evans.
The first three episodes of The Dropout are streaming on Hulu now, with episodes airing every Thursday.