Drought and climate change are threatening the future viability of Colorado's ski industry, making some turn to alternatives for snow.
With the growing lack of snow and cold days, more resorts are having to turn to artificial snow to gets their slopes ready for skiers and snowboarders. The impact of climate change and droughts have the ski industry investing millions of dollars toward building more-efficient snowmaking systems, according to the Associated Press.
For example, some automatically shut down when temperatures warm too much, Newsy reported. Climatologists say the machines are simply a bandage, though.
"Really it's just a shortstop and adaptation strategy," Utah State University hydrologist Patrick Belmont said, according to Newsy. "In the end, what needs to happen is we have to get the fossil fuels turned off, and the quicker we get them turned off, the longer that snowmaking may be a viable adaptation strategy."
Snowpack in the western U.S. has reduced by approximately 20 percent in the last century, the AP reported.
Denver, Colorado, didn't get measurable snow until December 10 in 2021, which is a record, NBC News reported. This meant there were 232 consecutive days with no snow. There were also 30 more days free of frost in Pitkin County, home to Aspen and Snowmass. Rising temperatures also prevent early snowmaking.
Auden Schendler, senior vice president of sustainability at Aspen Skiing Company, said in email to Newsweek the company is "seeing longer 'shoulder seasons,' meaning longer, dryer falls, and 'March meltdown, where you see fast warming at the key part of the season, early runoff, warm temperatures.
"That means you lose the most lucrative part of the season, a key part of the economics of running a ski resort," Schendler said, adding that the "dry, warm fall meant that the economy couldn't start."
A meteorologist with the National Weather Service in Boulder, Greg Hanson, said Colorado is having shorter winter seasons with first snows coming later and final snowfalls occurring earlier, according to NBC News.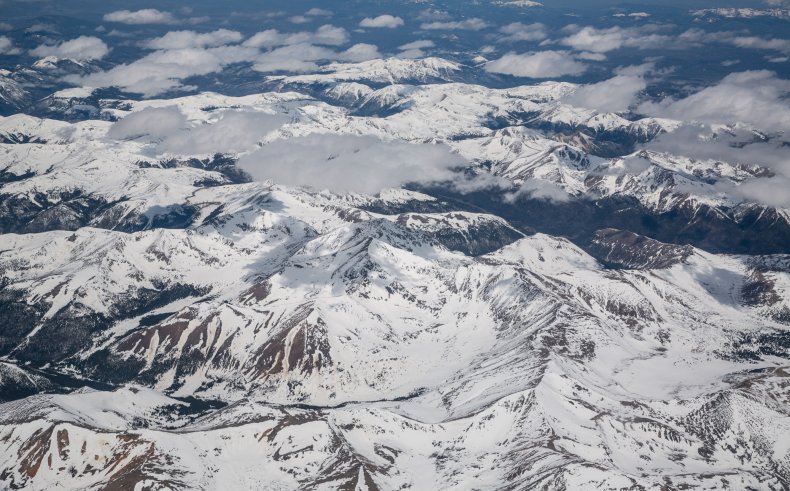 Some are also questioning if snowmaking is a good use of energy and water, according to the AP. Many ski resorts are experiencing abnormally dry conditions or moderate drought, with a few even experiencing extreme drought, according to the National Integrated Drought Information System.
"Snowmaking is a necessary evil in the ski industry," Schendler said in the email. "It uses water and energy, but not all that much if you look at the watershed and total corporate energy uses. (Call it ten percent of our electricity.)"
Kevin Rein, state engineer and director of the Colorado Division of Water resources, said snowmaking makes up less than one-tenth of 1 percent of the water diverted in Colorado. However, Belmont said that snowmaking expends a lot of energy, with much water being lost through evaporation and sublimation.
"It's not insignificant, especially in a place where we don't have a whole lot of water to begin with. ... Every drop of water matters," Belmont said.
"The short story is, the best thing we can do on climate is to use our profile and power to advocate for climate legislation, not overly focus on our operational impacts," Schendler said. "Snowmaking is getting radically more efficient in water and energy use over time: we make twice as much snow as we used to, with the same amount of energy."
Even with environmentally friendly snow machines, climatologists predict Colorado's ski industry's viability won't last past 2050 because of climate change, Newsy reported.
Update 01/25 9:23 PM: This story was updated to include comments from Auden Schendler, senior vice president of sustainability at Aspen Skiing Company.