Drought Conditions in Southeastern U.S. Affect Farming, Heighten Wildfire Chance
Drought conditions are baking parts of the southeastern United States. Days of high temperatures and no rain have left livestock farmers with wondering how to feed their herds, a problem which affects other related business.
High quality hay is in high demand, according to WBRC. The lack of precipitation is negatively affecting farmers who grow hay. The hay that is available may not be of a preferred quality for ranchers. Already, they have begun supplementing their hay with cattle feed, a dried mixture of grains.
Farmers usually plan their hay purchases to last between 90-120 days to get through the winter, but the current drought situation could make planning for the winter more difficult.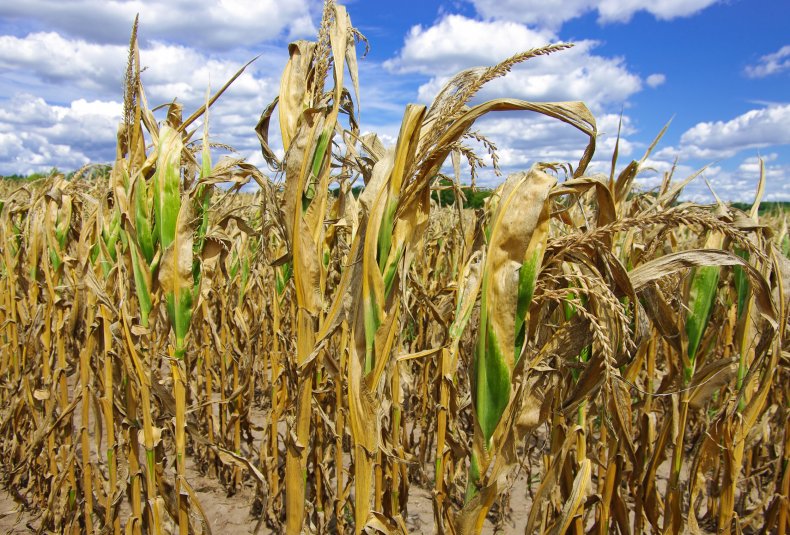 Similar things are happening in Kentucky, where the Richmond Register reports that the commonwealth is on track for having the driest September in 124 years. As of September 25, an average of only .11 inches of rain had fallen.
Madison County is the second-largest producer of cattle in Kentucky. The U.S Drought Monitor says the county is under a moderate drought.
Brandon Sears, an agriculture agent for the Madison County Extension Office, told a reporter, "With all the dry weather, we have lost a lot of grazing in pastures, so the grass that they would normally expect to take them into fall, it will not exist."
This means farmers are using hay they normally wouldn't have to use until December. Feed costs are rising and hay is in short supply. The drought is also drying up natural sources of water, such as streams and creeks. Bringing in water from external sources is expensive, adding to the farmer's cost.
It isn't just animal farmers that are affected. Wildfires are also a potential hazard, and they can begin during the harvest. Farm equipment that does not receive proper maintenance can get hot enough to create a blaze.
Alabama cotton farmer Brady Peek told WAFF, "All it takes is just a spark. In the right conditions, you get a spark on this fueled with the right amount of air, it doesn't take any time to get a fire going."
In weather like this, where trees and grass can be as dry as tinder, wildfires can start and spread quickly. Whether it be from a cigarette butt, a spark from a machine or a lightning strike, the danger of wildfires is especially high during drought conditions.
Some counties are already instituting burn bans. WCSH reports that all southeastern counties in Indiana have prohibited most types of outdoor burning. The same edicts have been enacted in parts of Tennessee.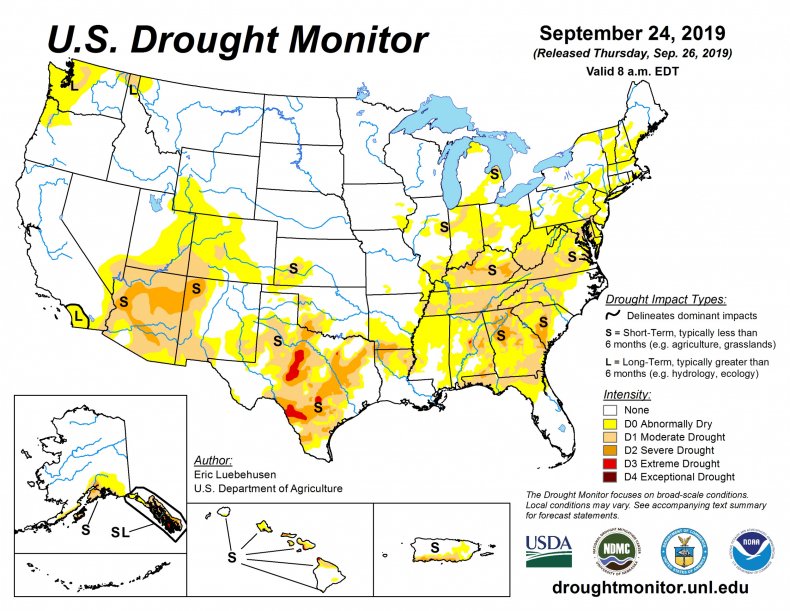 According to the latest information from the U.S. Drought Monitor, daytime high temperatures in the triple digits and below normal rainfall are to blame. A fast evaporation rate and dry soil can lead to a flash drought, which means drought conditions manifest more quickly.
The heat is due to continue for a while longer. The Weather Channel is not predicting showers for Birmingham, Alabama for approximately another two weeks.