Drudge Poll Giving Mike Pence Debate Victory Welcomed by Trump Supporters
A Drudge Report poll naming Vice President Mike Pence victorious in Wednesday's debate has been welcomed by supporters of Donald Trump, despite the president's prior criticism of the site.
Nearly three quarters of respondents to the poll said the Republican vice president had won the debate over the Democratic Senator Kamala Harris.
In the online survey, which received more than 190,000 votes, 71 percent of respondents gave Pence victory, compared to 29 percent for Harris.
Before the poll closed, its live scores were featured on Sean Hannity's Fox News show. At that point 69.7 percent of participants had given Pence the win.
Jason Miller, a senior advisor to Trump's 2020 campaign, shared these results on Twitter and said: "So many liberal tears tonight - they're already trying to cancel next week's debate!"
Several other Twitter users who had shared pro-Trump messaging before also shared the results when commenting on the debate.
Trump had previously claimed Pence "WON BIG!", though did not reference any polling to back this suggestion.
The president has previously been critical of Drudge Report. Earlier this year, he responded to criticism of its headlines on Twitter and said: "I gave up on Drudge (a really nice guy) long ago, as have many others. People are dropping off like flies!"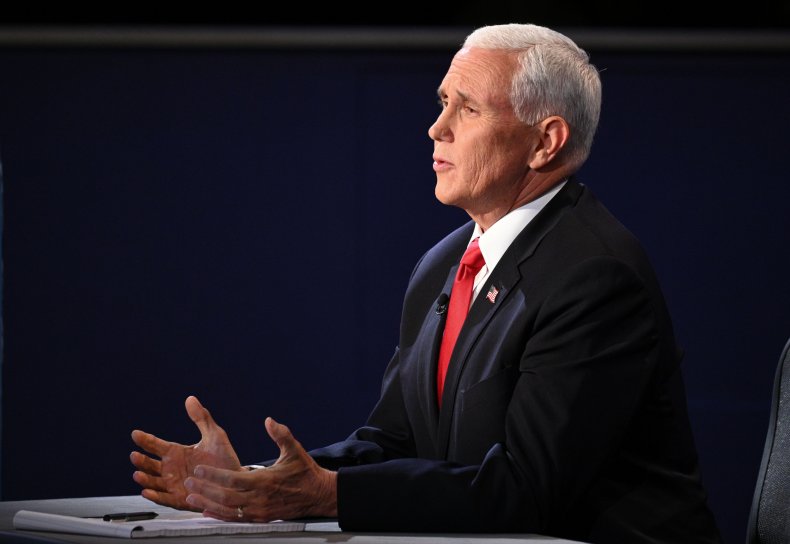 He also tweeted in September: "Our people have all left Drudge. He is a confused MESS, has no clue what happened."
Drudge Report is a news aggregation website, created by Matt Drudge. It was long considered a conservative outlet, though has more recently received criticism from prominent conservative figures.
Fox News' Tucker Carlson for example previously said Drudge was "firmly a man of the progressive left," when he criticized Drudge Report earlier this year.
Drudge was previously cited as a force behind Trump receiving the GOP presidential nomination ahead of becoming the president. Reporter Carl Bernstein, of Watergate fame, said in 2016: "A large measure of why Trump is the nominee goes to Matt Drudge."
The Drudge Report results run contrary to a CNN poll conducted via telephone by SSRS after the debate.
Of 609 registered voters asked in that survey, 59 percent said Harris "did the best job" in the debate. In comparison, 38 percent went for Pence, while three percent said they "both did equally well."
Newsweek has contacted the Trump and Biden campaigns as well as the Drudge Report for comment on the poll.
The graphic below, from Statista, shows the CNN/SSRS poll results.