After Bill and Monica, Drudge Report Continued With Scoops Almost As Big For 20 Years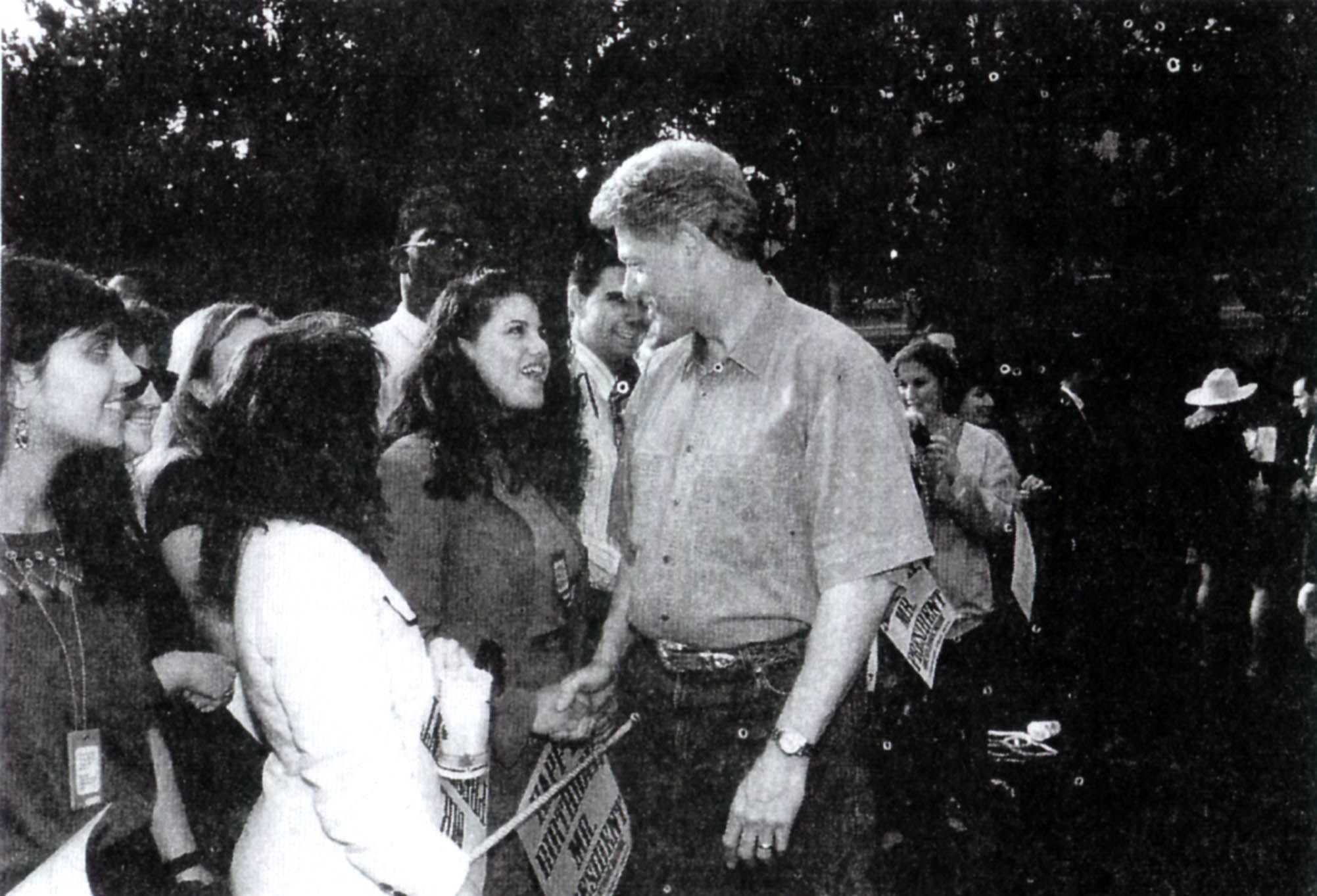 Nearly 20 years ago, conservative blogger Matt Drudge tipped off the nation to one of the biggest political sex scandals in history. On January 17, 1998, Drudge posted to his "The Drudge Report" site about a Newsweek piece detailing former President Bill Clinton's relationship with 22-year-old intern Monica Lewinsky.
From there, Clinton would issue strong denials, face a grand jury and impeachment trial and eventually admit to an "inappropriate" relationship with Lewinsky that dogged the rest of his presidency and tarnished his legacy.
While it was technically a scoop of a scoop, the story elevated Drudge and perhaps reset the stage for newsgathering just as the Internet was about to take hold of the world. The subsequent fall out involved a media feeding frenzy for all things Bill and Monica, with everything from her stained blue dress to recordings with friend Linda Tripp all thrown to the public.
And for the last two decades, Drudge has continually provided readers with scoops ranging from big to stupendous to head-scratching. Here are some of the biggest scoops belonging to Drudge.
Ailes Dies
Roger Ailes built Fox News from the ground up in the late 1990s, making it headquarters for conservative media and eventually, President Donald Trump's favored cable news outlet. But when Ailes died in May of last year, it was Drudge—not Fox News—who first reported of Ailes' death.
More Ailes
Amid allegations of sexual harassment at Fox News, Ailes left in July 2016 and received millions from the network, Drudge was the first to report.
A Step Up?
The 2016 presidential debates were the highest of theatre and drama the country's experienced in some time, and Drudge further fueled it with a report about Hillary Clinton's request for a step-stool in the first showdown. Then Republican candidate Donald Trump had about 10 inches on Clinton height-wise and Drudge claimed former Clinton campaign manager was worried about how it would like on television.
Known to favor Trump, Drudge also played up heavy speculation about Clinton's health along the campaign trail. His report claimed Clinton had been having coughing fits for weeks and that the first debate would not have commercials, which could expose Clinton to embarrassment over her supposed illness. Prior to the debate, Clinton's doctor said pneumonia was the cause of her stumble at a 9/11 memorial service in New York.
Newt's Comeback Bid
In 2012, former Speaker of the House of Representatives Newt Gingrich was in the midst of a political comeback with a bid for the presidency. But, in January of that year, his ex-wife, Marianne Ginther, granted an interview to ABC News that could have proved damning to his candidacy.
Drudge reported that ABC originally questioned whether it should air the interview prior to South Carolina's Republican primary. Ultimately, the network aired it before the primary and Ginther explained that Gingrich wanted an open marriage, among other allegations. They were divorced in 2000, and Gingrich later admitted to carrying on an affair with current wife Callista Gingrich while Bill Clinton faced impeachment proceedings.
Megyn Kelly's Exit
After her public battle with candidate Trump and an alleged rift with former anchor Bill O'Reilly, Megyn Kelly appeared primed to leave Fox News. In December 2016, Drudge reported just that, claiming CNN wanted to snatch her away. A month later, she agreed to join NBC. Kelly's success at the network has been limited.
Prince Harry In Afghanistan Tour
In February 2008, Drudge revealed the United Kingdom's Prince Harry was taking part in a British Army offensive against the Taliban in Afghanistan. Then 23 years old and third in royal line of succession, the U.K.'s military decided to pull Harry out of action as a result.
Originally, media outlets knew of Harry's presence in Afghanistan but agreed to an embargo of the story for security reasons. After a German and Australian outlet published stories, Drudge was accused of breaking that embargo even though he claimed the story as an exclusive.