Matt Drudge Warns Trump Presidency in 'Big Danger' From Leaks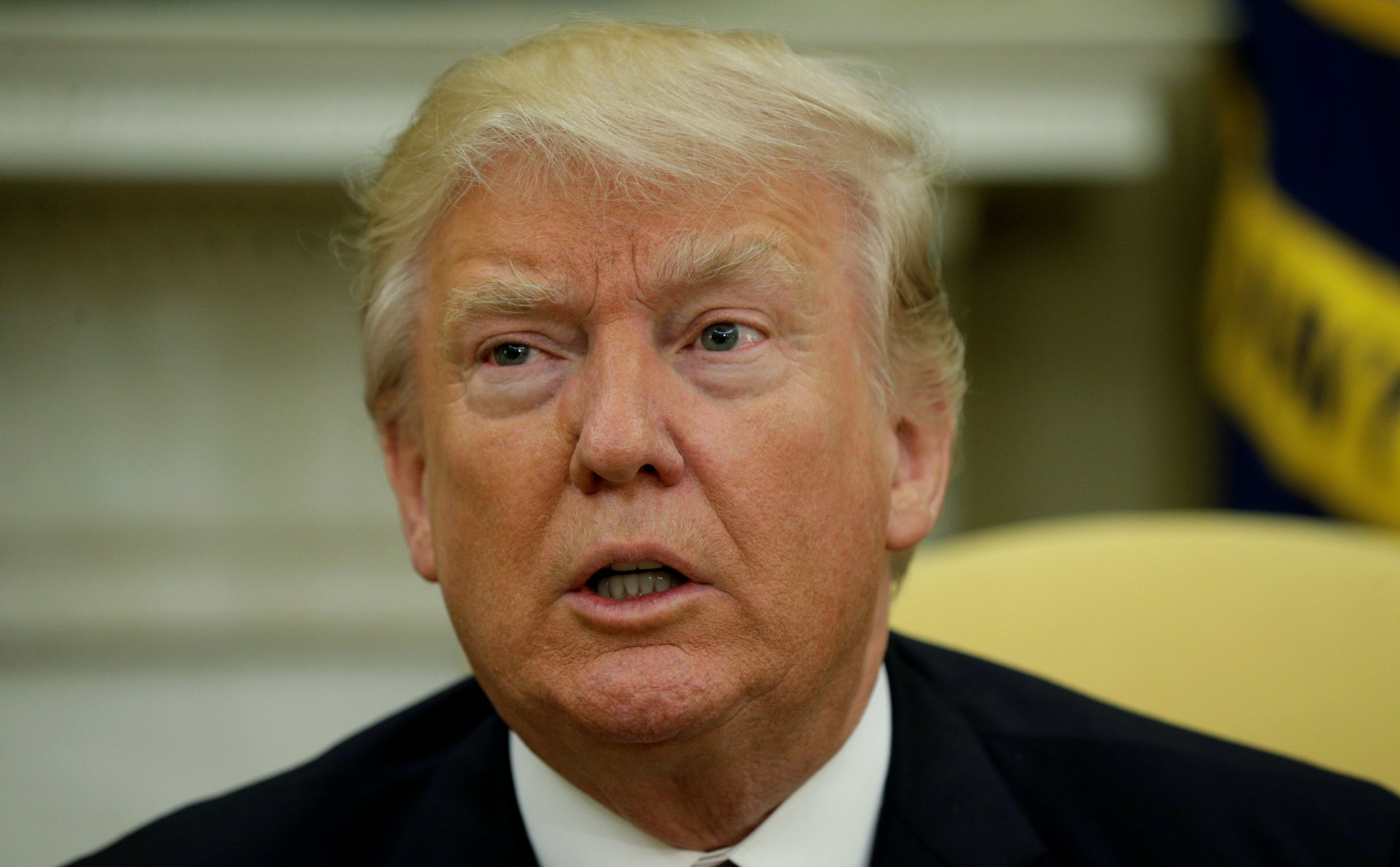 Conservative reporter Matt Drudge warned Wednesday about dangerous leaks coming from the White House following President Donald Trump's firing of now former FBI Director James Comey. He suggested a "house cleaning" might be in order for the Trump administration to survive.
"We never got 1 damaging leak out of Obama White House staff in 8 yrs," Drudge tweeted Wednesday. "Under Trump, they appear hourly. BIG DANGER: Small leaks sink ships!!"
"The Drudge Report" founder linked to a story from politics and business news site Axios, which cited sources describing the moments immediately after Trump fired Comey late Tuesday afternoon. Comey was in Los Angeles and was in the middle of a meeting when a news alert on a nearby television announced he had been fired. Comey initially believed it was a prank until he was later notified his term as director was up.
The criticism and analysis from Drudge's personal account could have been a way to reflect his own views and keep his news website separate from those views. Drudge is known for rarely tweeting and scrubbing his account. On Wednesday, the tweets about White House leaks were the only two up on the account.
Drudge linked to a story that cited an anonymous White House official saying "It's insane. The whole thing is just insane," to reflect the confusion around the White House, Mediaite pointed out,
Drudge himself shot to fame after one of the most famous leaks in U.S. political history. It was Drudge who first broke the affair between former President Bill Clinton and intern Monica Lewinsky with the help of recordings provided by Linda Tripp.
Numerous reports from The Washington Post, the New York Times and others depicted an almost chaotic atmosphere in the White House and noted Press Secretary Sean Spicer and other officials seemed completely thrown by the news and were not made aware ahead of time. Reports even characterized Spicer's reaction in the moments and hours following the firing as a "meltdown."
However, well before Comey's firing and the potential reasons reported for his dismissal, leaks had become almost a staple of the new administration. In February, Politico reported that Spicer attempted to "crack down" on leaks by demanding White House staffers turn over their cell phones for inspections. The president has often come down hard on leaks from his administration and most recently tweeted that former acting Attorney General Sally Yates should be asked about how classified information ended up in the media prior to her testimony Monday on former national security adviser Michael Flynn during a Senate Judiciary subcommittee.